I've been waiting for an excuse for a cereal night. Mostly because I wanted to drizzle this all over my dinner: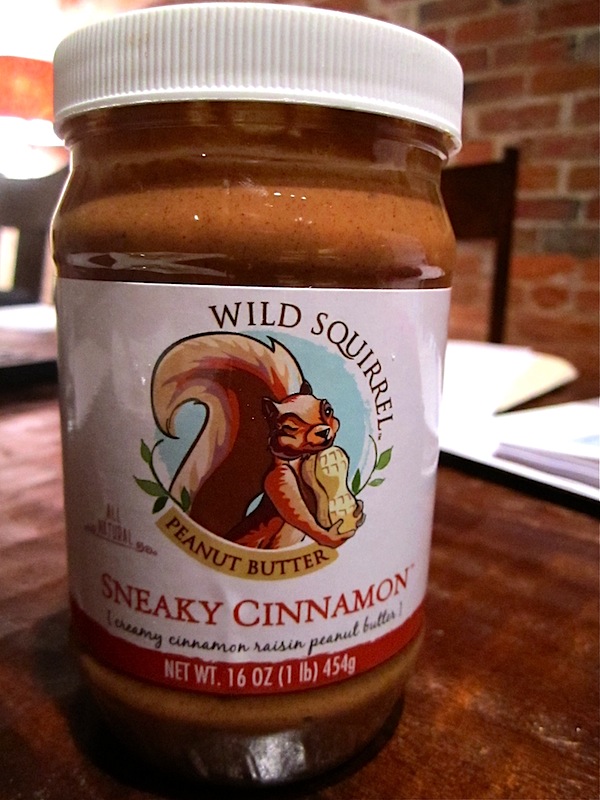 That would be a Christmas gift from my sister. It reminds me of the Peanut Butter & Co peanut butter that my college roommate and I would just eat out of the jar with a spoon. Happy memories.
So this afternoon was my company's Christmas New Year's party. Things were really busy at the end of the year, so they just moved it to January. I kind of like the concept because I had forgotten all about it and was pleasantly surprised when I got to leave my desk at 3:30 and drink wine. I wasn't sure what to expect, but they actually had a huge spread of food. I made a small plate of prime rib, baked beans, mac + cheese, goat cheese, and a great bacon-wrapped scallop. T'was a nice break in the day and a great way to mentally say goodbye to my workplace (although I'll obviously be back all the time because Matt goes to school there!)
I had plans to meet a friend for a drink after work, so I went and enjoyed a beer and girl talk. I had a Fat Tire 1554 – a beer I had completely forgotten about and love! It's a Belgian black ale, and it's perfectly nutty and slightly sweet.
The late afternoon party made for the perfect cereal night. Cinnamon puffins, shredded squares, cinnamon pb, banana, and almond milk = my dream dinner.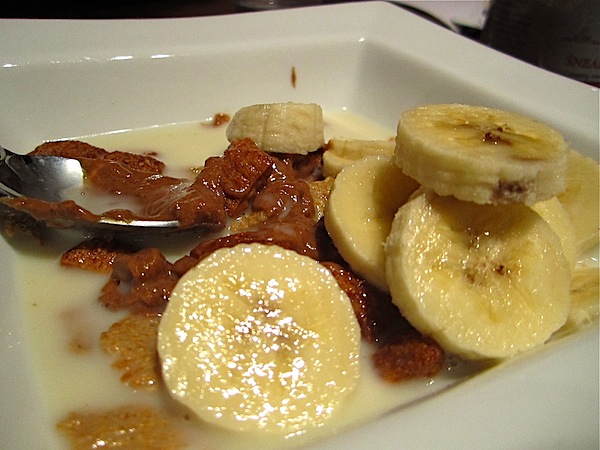 We're one day closer to a long weekend, my friends. Goodnight.