Thanks to Trader Joe's, I had one of my very favorite dinners this evening: flounder stuffed with cheese and crab. It's definitely up there for quick and easy favorites.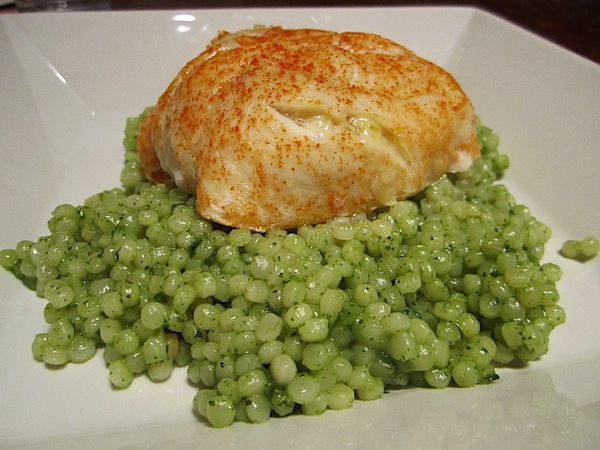 It's very cheesy on the inside. Tonight's was served over herb couscous. Great combo.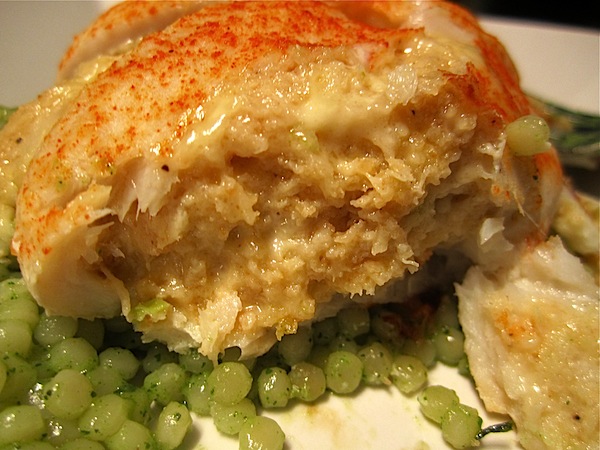 Tomorrow is my last day of work. I simply cannot get get over the fact that, after tomorrow, all my responsibilities will just be gone. It wasn't until I led a training session yesterday that I really felt like a weight had been lifted off my shoulders. It's a weird feeling – not really good or bad. But I think I'll be excited this weekend. Just a few months ago I found myself wondering how I'd ever make it through two years and I still can't believe that it just ends tomorrow. I wouldn't have made it without my space heater. Time flies. I'll always have positive memories of my first work experience. No regrets. A new chapter starts now.