I started a new babysitting job today. I swore I'd never babysit for income after graduate school, but here I am. And it was great, but hard work! I went straight from babysitting to a lovely happy hour at Six Plates wine bar. You can't beat a $4 glass of wine. This was a nice cab, nothing special, but enjoyable nonetheless.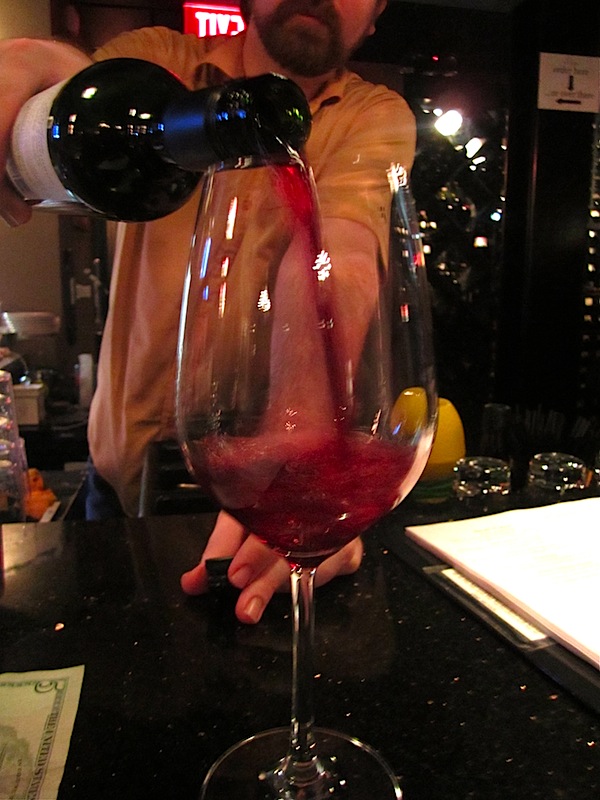 A variety of appetizers were shared by all. I had bites of everything – the truffle fries, an arugula flatbread, cheese plate, lamb sloppy joe, sweet potato chips, and a slider with brie and basil. Photography was difficult because everything was passed, but I had to snap this little guy, because he was really tasty. North Carolina has weird laws about cooking burgers, so it's not always easy to find a good one. I just wish it had been full size!! I enjoy the food at Six Plates a bit more each time I go.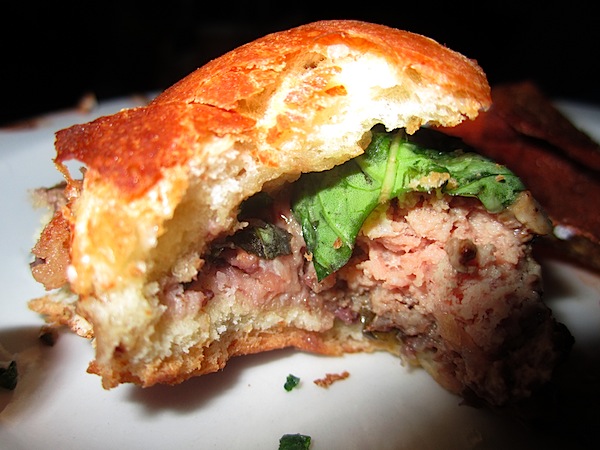 Ok, the weather? Ridiculous. I really, really love it. But it's starting to make me a little nervous. It's way more than a couple of day of warm temperatures. What's happening to the Earth? It cannot be getting this warm, this fast. Thoughts?