We're very happy in this household. Not just because of The Win, but because Matt got another job offer! Now he just has to decide – which will affect the location: DC, Dallas, or Atlanta??
I'm also pleased, because Kat introduced me to a fabulous recipe that I made tonight and loved! Loaded with flavor and veggies and very satisfying. We haven't been cooking with much meat lately, so it was nice to get a big hunk of chicken:)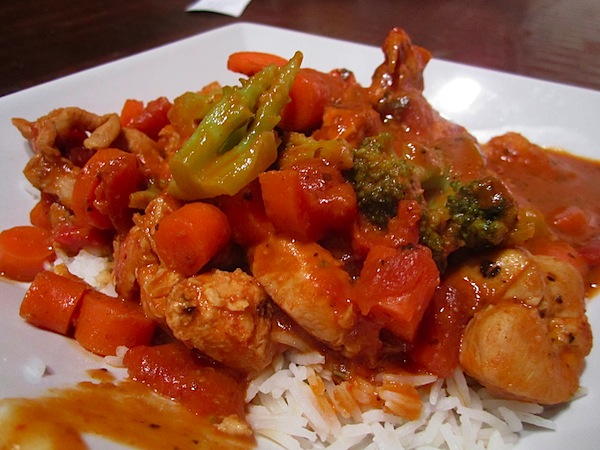 My sweet tooth was still craving a snack after dinner though. I've been on a popcorn kick since I finished off a bag of chocolate drizzled popcorn left over from Christmas. I stopped by Trader Joe's today, and luckily, found a bag of caramel popcorn to satisfy my urge. I was seriously having withdrawal without an after-dinner bowl. I think its the texture that I love so much.
I can't believe another week as gone by. I like my new schedule because the work weeks are much quicker, but that means time is moving faster, which is a bad thing. I'm really loving it though, and couldn't be happier with my decision to switch jobs. I can't believe the difference in my energy levels.
I've got a low-key weekend on the agenda that I'm going to kick off with a trip to Target with my Mom.
How will you kick off the weekend?