Hello, hello.
I made lasagna for my valentine, since he has class tomorrow night. I need to make this more often – it's so easy and so good. I assembled it earlier in the day and just popped it in the oven this evening. However, I forgot that it takes an hour and it was torture smelling it when I was hungry and waiting for it to cook!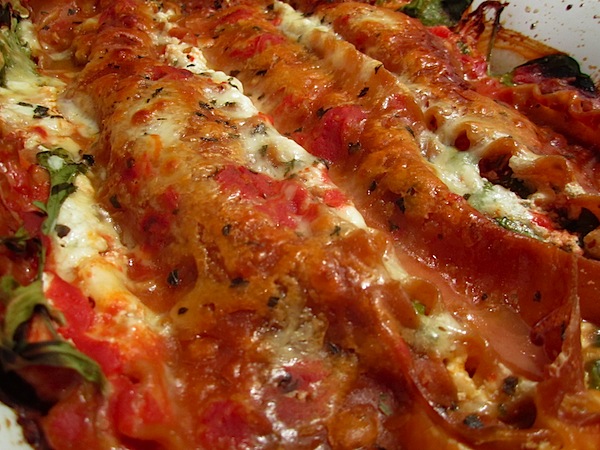 This was kind of a last-minute decision, so I used shredded carrots, arugula, and spinach instead of the more hearty vegetables (that I didn't have on hand). It was still good, just not as thick as usual.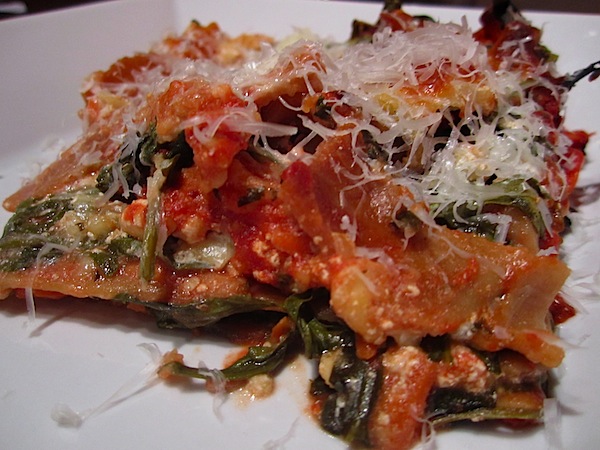 Sad that I'm almost out of these Virginia rolls…I'll have to go to Charlottesville to get more!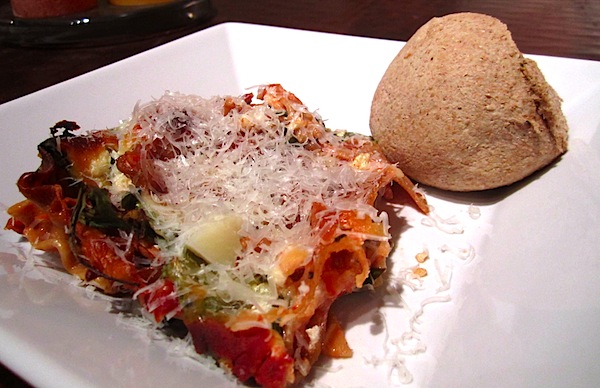 I enjoyed the Grammy's last night, and I LOVED the new
Chipotle commercia
l. I already bought the Willie Nelson version of the Scientist. Also, there's just something about Taylor Swift that I really like. Music in general is so awesome. What did you guys think?
I'm watching a lot more TV these days, partly because I have cable for the first time in my adult life, but also because I'm having trouble getting motivated these days. I obviously love having more free time, but there's much less pressure to tackle my to-do list and it's back-firing! I totally agree with the idea that it's easier to get things accomplished when you're busy than when your schedule is wide open. For example, today I procrastinated going to the gym for hours! Back when I was working at Duke, I was up at 6 every day to get to gym. My workouts were TERRIBLE, but at least I'd cross it off the list first thing. Getting out of the house and setting goals definitely helps me get motivated, so I'm gonna work on that as I adjust to this schedule.
Any other ideas?