Tomorrow's Friday and we're going to the beach!!!!! Wooo hooo! My parents' suite didn't rent (since it's the middle of winter), so we're headed to Bald Head to get out of town and relax. The forecast is calling for rain, but give me a beer and an armchair and I'll be happy (assuming I'm warm and dry in the armchair). We're bringing some friends along with us, so I'm sure we'll be entertained:)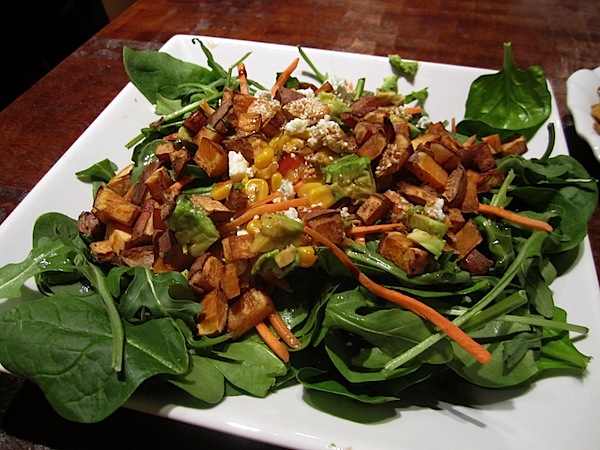 Tomorrow's adventure means I made dinner using everything but the kitchen sink. Enter fabulous salad made with carrots, corn salsa, blue cheese, avocado, sweet potatoes, and sesame cashews drizzled with honey, lemon juice, and an awesome new balsamic from Williams Sonoma (Thanks Lauren!).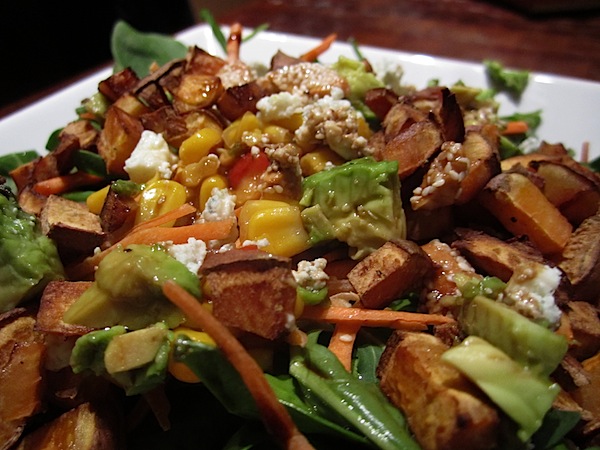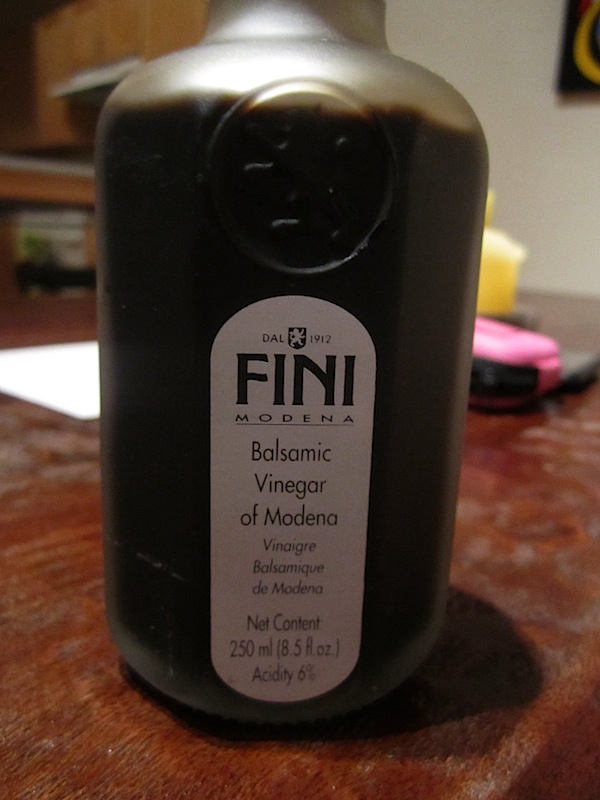 On the side: the end of a bag of sweet potato chips and the end of a jar of salsa.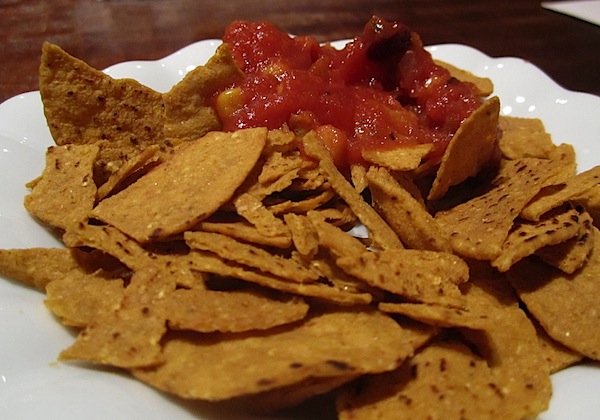 Oh, and the end of a bottle of kombucha too!
I definitely made a big dent on a lot of stuff that had piled up in the fridge. Now if Matt would only let me finish off his box of Vday chocolates…
I think it's technically a long weekend for many of you – is anyone else traveling?