Calzones for dinner! Gosh, I love this meal!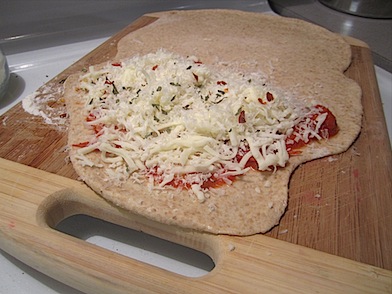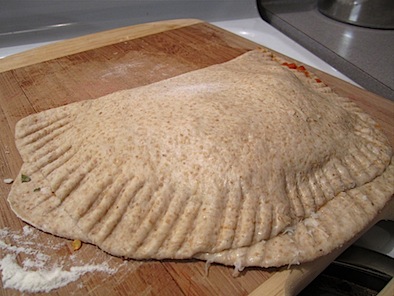 I picked up a few slices of Applegate chorizo when I was at the deli counter and it was heavenly in between tomato sauce and mozzarella. And the WF wheat dough has grown on me. Twas sooo satisfying to eat this guy.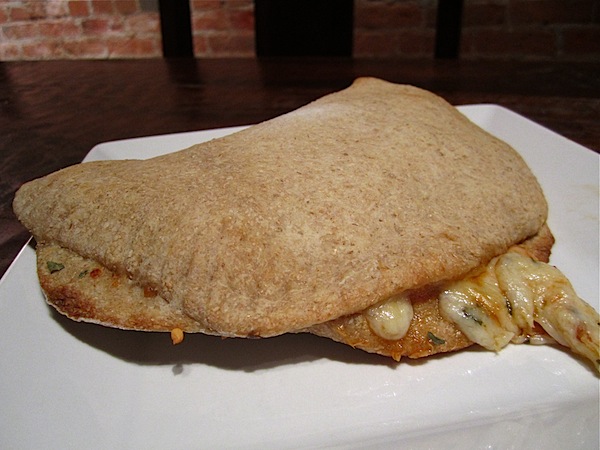 So I didn't really know it was Fat Tuesday until today. I'm just not with it these days. The family I babysit for had a King's Cake fresh from a bakery and I had a sliver after lunch. Apparently, there were some neat events that went on in Durham, so I wish I had paid more attention. Growing up, I usually gave something up for Lent, and although I haven't participated in a couple of years, I was actually brainstorming about things that could be eliminated from my life these days. Most of the things that came to mind were actually more mental – procrastinating in the mornings, ignoring my alarm on my days off, dreading post-work work-outs, and leaving the TV on in the background (even if I'm not watching). Like resolutions though, these changes would be pretty difficult to track and enforce. Still, it's a nice exercise to think about eliminating negative behaviors, things, or mentalities that might make life better.
What would you give up?