Oh hey Friday,
Sorry for being MIA yesterday. Matt's company-to-be (assuming he accepts the offer for summer employment) treated us to dinner at Durham's Vin Rouge. I was pumped that I was invited to join, because Vin Rouge has been on my list since we moved! I'm not always crazy about French food, but have heard fabulous things about this spot and the restaurant itself is adorable.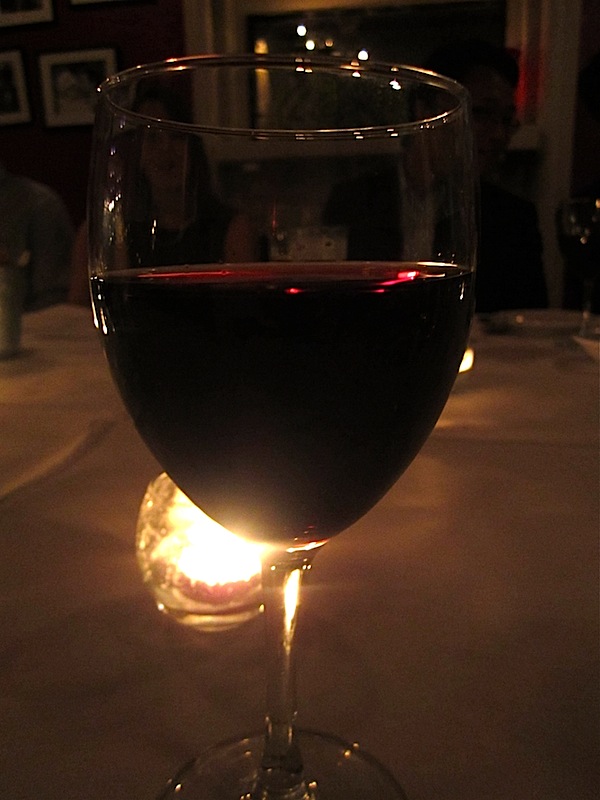 I had a glass of pinot noir and a glass of cabernet franc throughout the evening (well maybe more because the waitress topped me off one, perhaps two times…)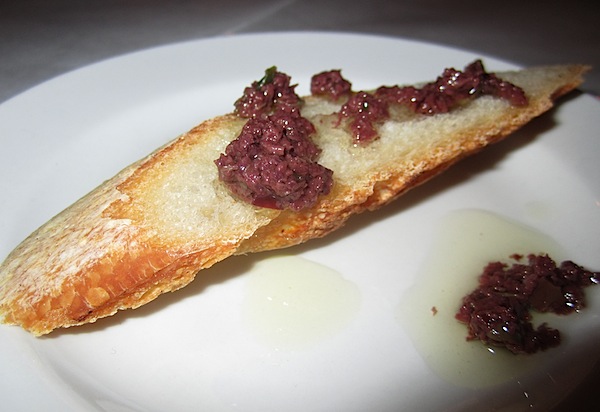 The bread was crusty french bread, which was actually a bit hard to chew. But the pesto/olive dip was delish.
I started with shrimp and mussels provençal. Everything was soaked in butter and garlic so this was obv. to-die-for.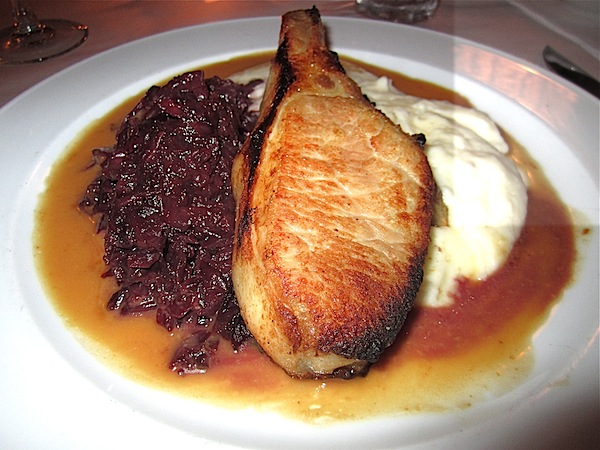 The main event was enormous, and I think I'm the only person who cleaned the plate. Maybe that wasn't goo etiquette? This was a bone-in pork chop over mashed potatoes and braised cabbage in an apple cider vinegar. This tasted more German than French to me, but I loved it. We didn't eat until 9 (and I'm a 6 o'clock dinner eater) so I was thankful for the big portion.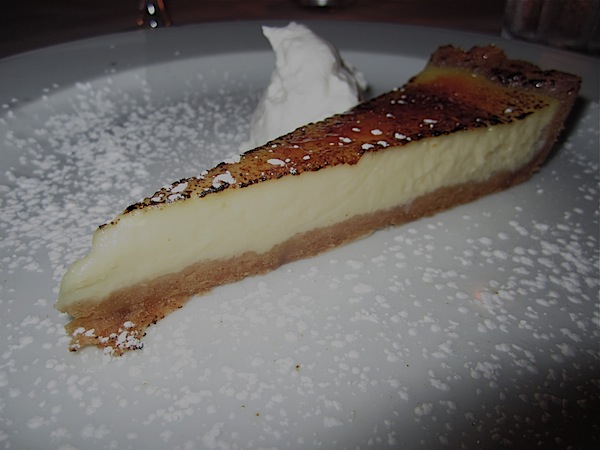 Dessert was a bit disappointing on the portion front. This was the lemon tart – the flavor was very nice, but I like a bit more volume.
Dinner was truly wonderful, and the best part is that I really enjoyed getting to know some of Matt's future colleagues. I'm so proud of him for getting an offer at an awesome company!!
—
Now, I'm off to volunteer for a big MBA auction we are having tonight, and then I'll be attending the event! See ya