My weekend was….eventful! I kicked Friday off with the Vegas-style auction and poker night at Fuqua. The event seemed to be a big success, which means lots of $$ raised for the NC Special Olympics.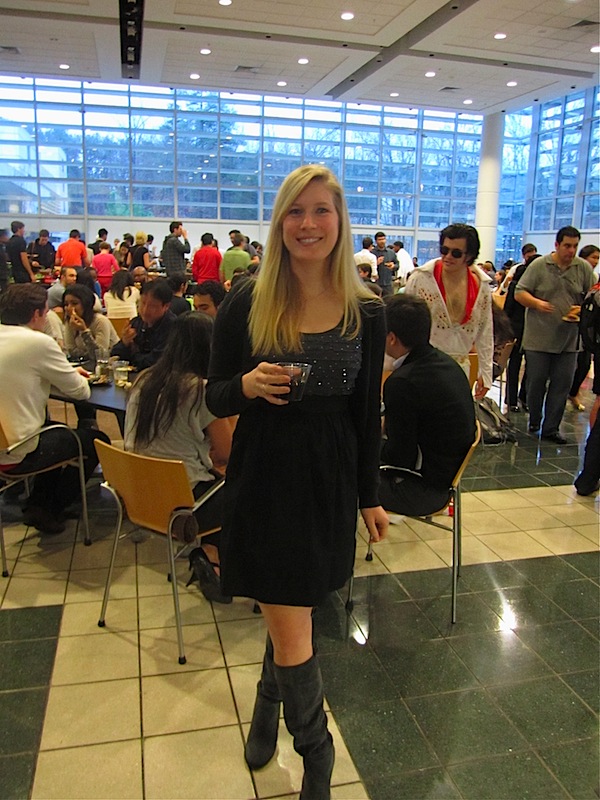 And the weekend concluded with an Oscar event. Jill and Brendan hosted a fabulous viewing party this evening and costumes were required. Can you guess who we are? Every time the Oscars come around, I always regret not seeing more movies – they really are a beautiful form of art.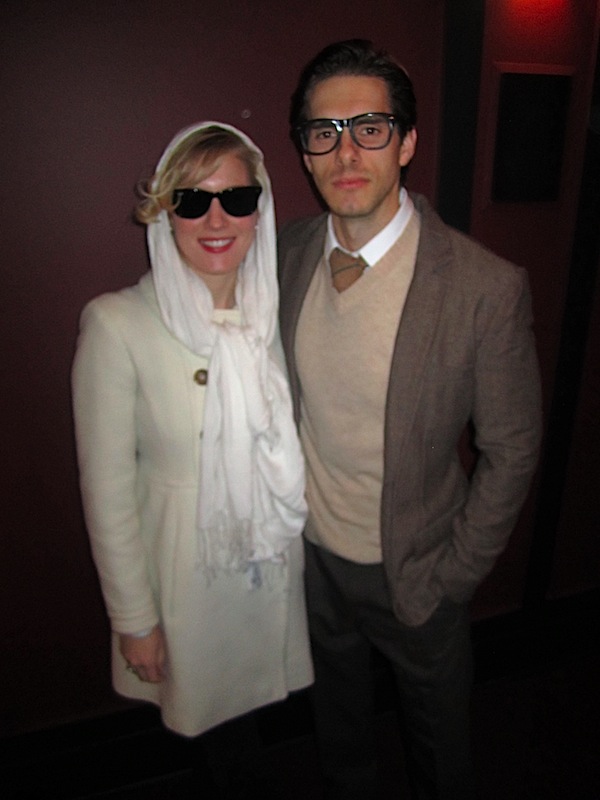 And between my two events, you know food and beer had to be involved. Saturday night, Matt and I enjoyed a barley wine from one of our favorites breweries: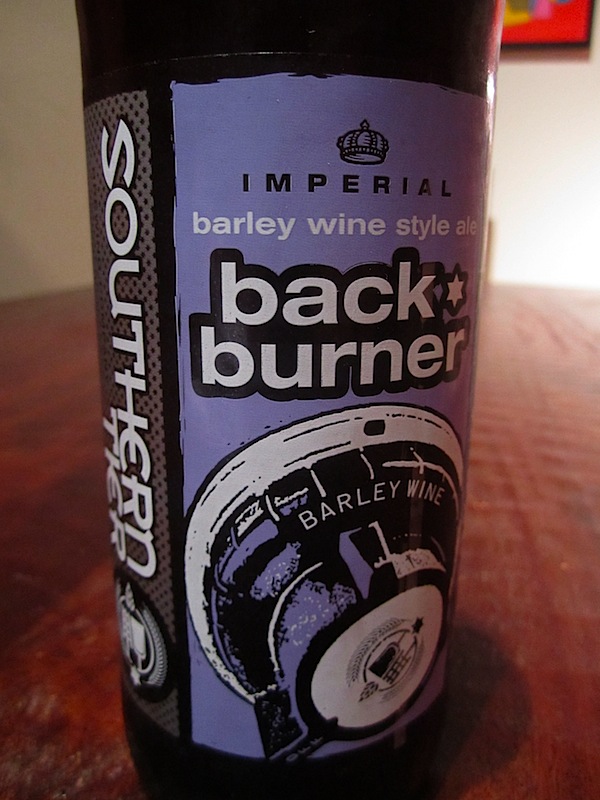 And then we headed to one of our favorites for dinner. I was so pumped to see a giftcard deal for Pop's on the internet last week. Pop's is already one of the more reasonably priced restaurants in Durham, but $50 of food for $25? Yes please!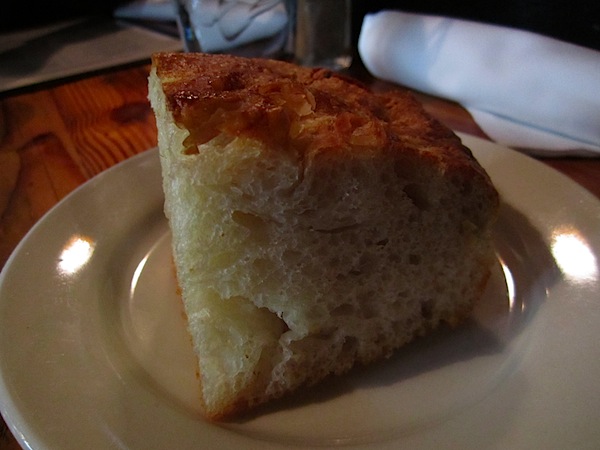 The focaccia bread is ever so fluffy.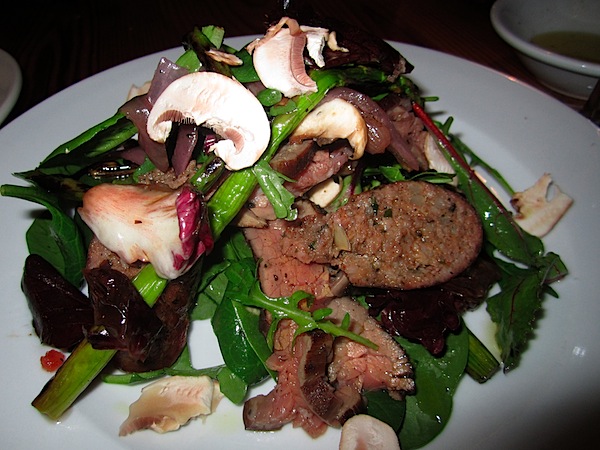 Matt and I shared a steak and sausage salad to begin. This was a hearty portion of meat! Mmm.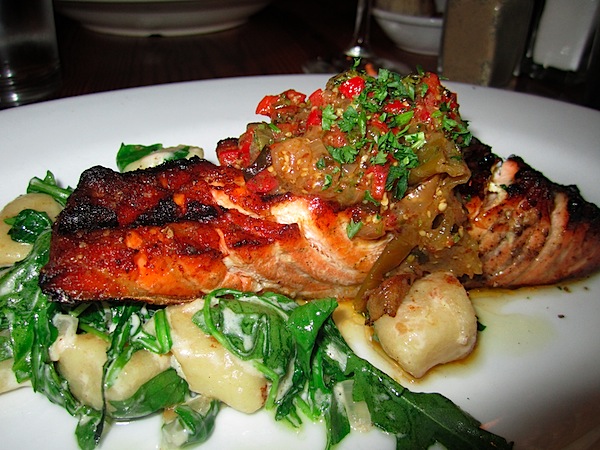 And the main event, oh the main event, was a grilled salmon with gnocchi, arugula, ricotta and a spicy tomatillo relish. Pop's continues to impress. This was fantastic, and would you believe that Matt's mussel-stuffed flounder was even better? Love.
We finished off the night with conversation and port and friends at the wine bar.
That, my friends, was a good weekend. Night.