Today was a cold and rainy Monday in Durham. While I really wanted to lay on the couch all day, there's nothing worse than an unproductive Monday. I did two loads of laundry, straightened up the apartment, finished up a project I was helping my mom with, and had a partner's meeting about an event I'm helping coordinate. And, I made enchiladas! This sweet potato and black bean combo is one of my favorite dinners. Matt's eyes lit up when they came out of the oven!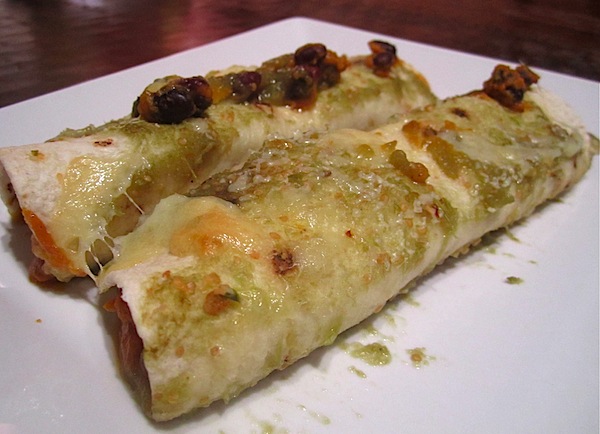 I used salsa verde instead of red enchilada sauce this time, and liked it a lot better.
Is anyone watching the bachelor? As a hotel lover, I'm obsessed with the Swedish suites. And how cute is that tiny barrel hot tub?
After a busy weekend, it's nice to have a somewhat slow week ahead. How was your Monday?