Hello.
Friday marks the end of another term for Matt, and since that involves exams, the weekly Fuqua Friday was moved to Tuesday this week.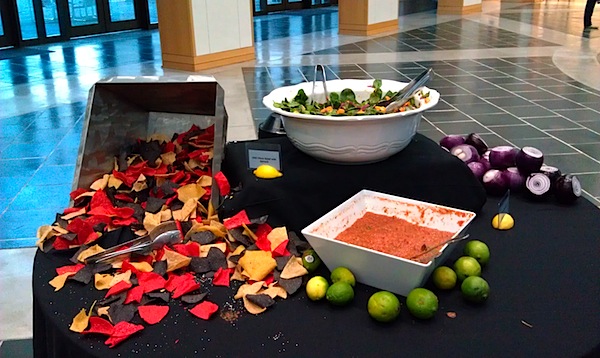 Free food, beer, and entertainment!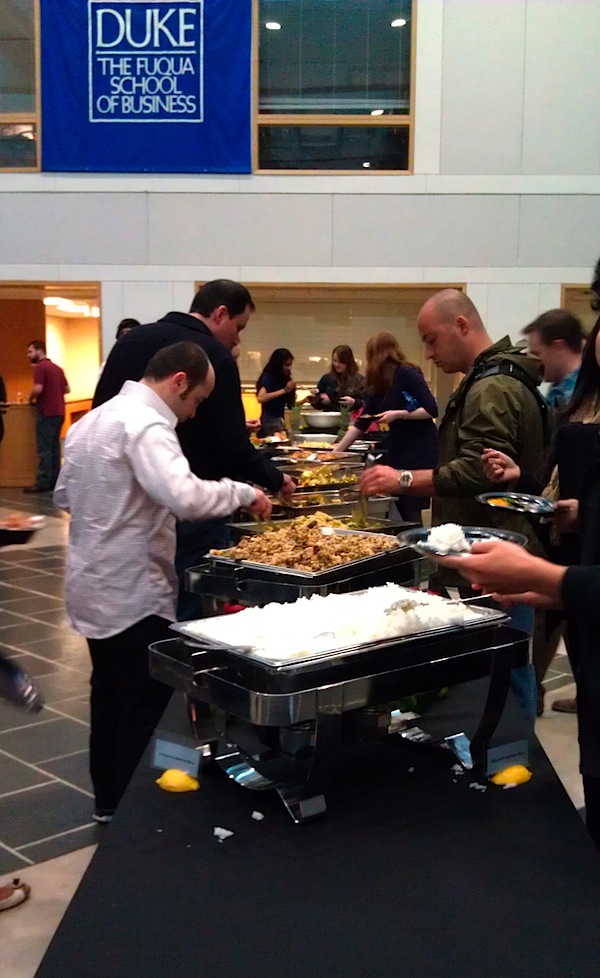 I enjoyed an excuse not to cook and filled up on chicken curry, spinach salad, some kind of bean salad, a frittata type square, and chips and salsa. I passed on booze tonight, because of my gut – many of my digestive issues seemed to have worsened this week and I'm not sure what's up.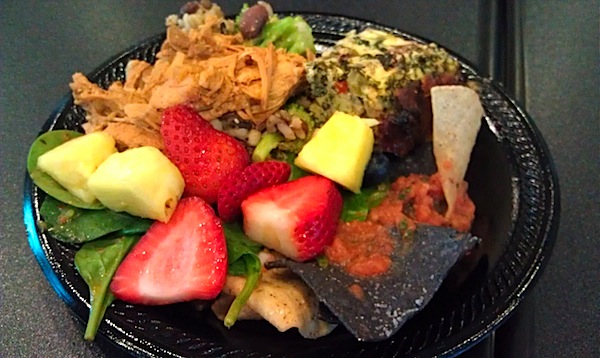 I enjoyed my plate, but the food was a bit bland this evening. The chips and the fruits were the best items! After dinner, we all gathered for the quarterly Fuqua Vision – a collection of skits that pokes fun at Fuqua life. It was pretty clever and the filming was quite impressive. Made me want to be a student again…
It's back to the school psychology grind tomorrow. Is it summer yet?