Matt's finished with another term of business school!
Boyfriend home by 5 means I got to lay in bed while he cooked dinner: roasted brussels, basmati, and a ginger marinaded swordfish from WF. A nice treat!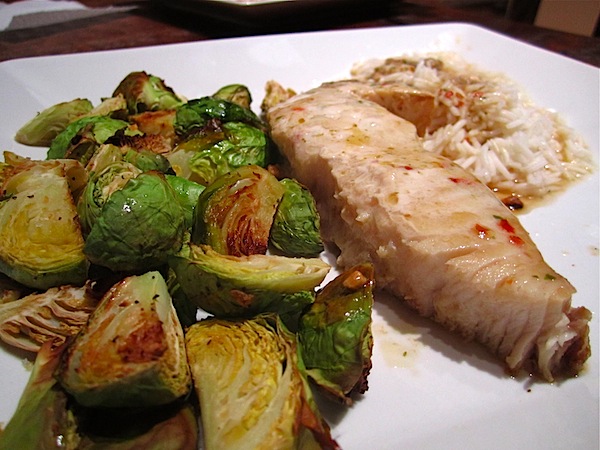 The weather was also a nice treat. I think the warmth affected my grocery trip because I found my cart full of summer-y fruits and vegetables!
Why was I laying in bed at 5 o'clock? Long story short, a headache combined with a mini meltdown about my career path. I.am.beyond.lost.
I just got back from seeing The Artist. So cute! The silence definitely required more concentration.
So jealous of all the people heading on spring break trips tomorrow. When I was at TJ's, I kept hearing girls say they were stocking up on goodies for their beach trips! How fun! Matt is actually participating in a special consulting practicum during his spring break, so he'll be MIA while he works on the project.
Relaxation is on my weekend agenda. What's on yours?