Can you tell these guys are pumped to be on spring break? I went to Target today and the store was full of cute beach bags and bathing suits. I want to go to the beach! Good thing we're on the verge of spring down here – lots of flowers are popping up!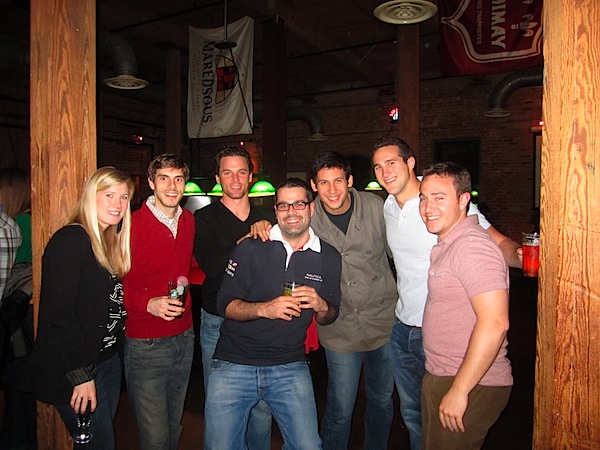 So this picture is from Friday's happy hour with some of Matt's classmates. We went to beer heaven Tyler's Tap, and I had a refreshing Bell's Sparkling Ale (a Belgian Triple). It was warm on Friday and my taste buds were no longer in the mood for anything dark!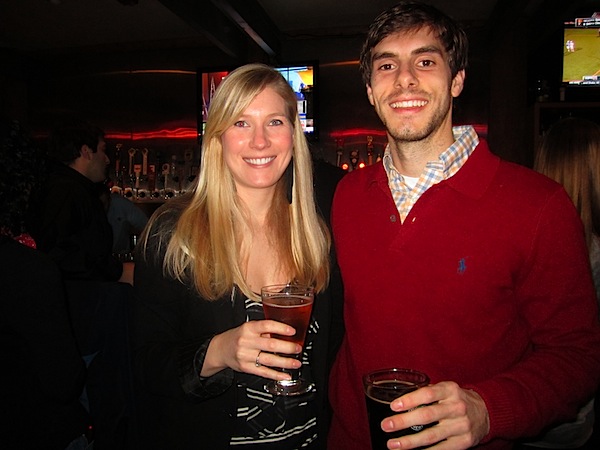 Kath's MIL, Karen, gave Matt and I a gift card to the fabulous Revolution in Durham. And since Matt's going be pretty busy with a consulting practicum for the next two weeks, we decided a date night was in order. Oh what a date night it was (Thanks Karen!)
I started with a mojito – it was extra spicy!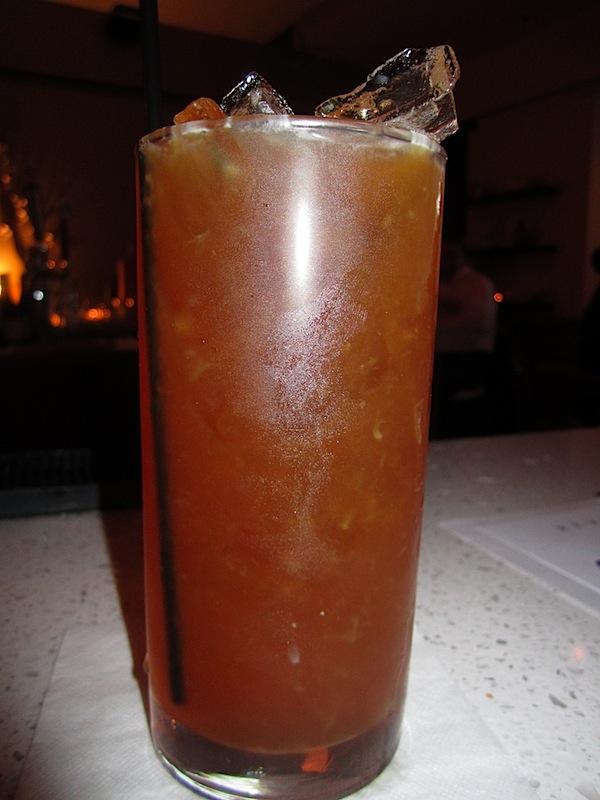 We decided to sit at the bar and share a few things to save a little money. We took our time and enjoyed three courses over two hours. We split the shrimp hush puppies to start. These puppies were tasty and I loved the dill and basil cream sauce.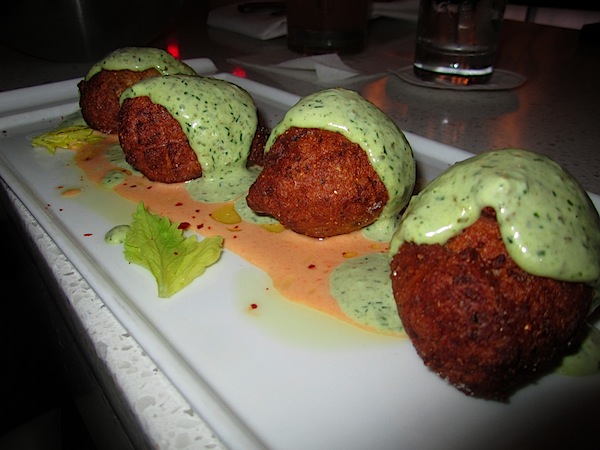 Mmmm.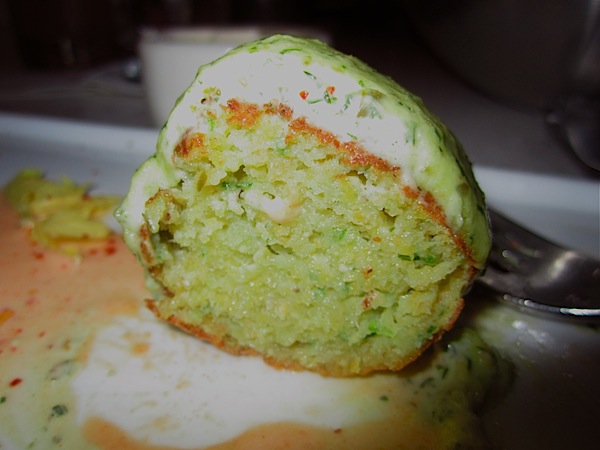 Matt and I shared a glass of wine to go with our entree. The bartender was awesome and let us try almost every red that they offered by the glass before making a decision. We ended up with the Firehouse Red from Tamarack Cellars.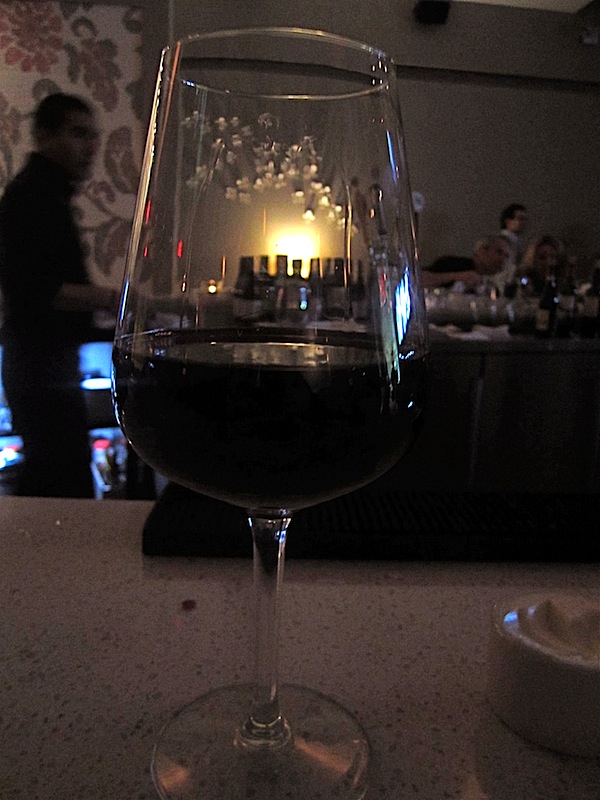 Our entree, despite appearing a bit strange, was awesome. This was a monkfish stuffed with rock shrimp and wrapped in pork belly!!!! It was in some kind of coconut broth, making it nice and sweet!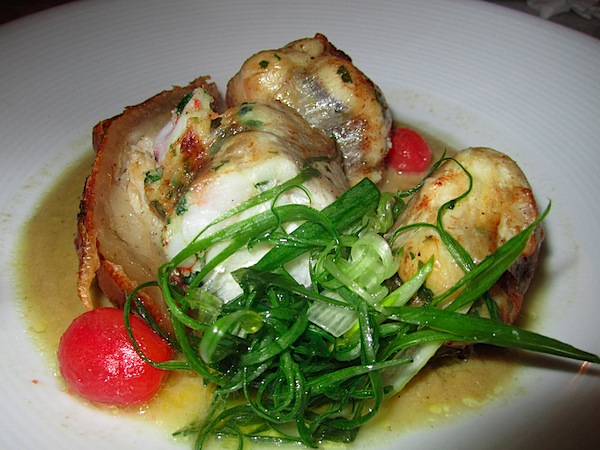 Dessert was the malted peanut butter tart with banana compote. After hearing about this dessert on Sarah's blog, I knew I had to have it! And it was just a heavenly as it sounds.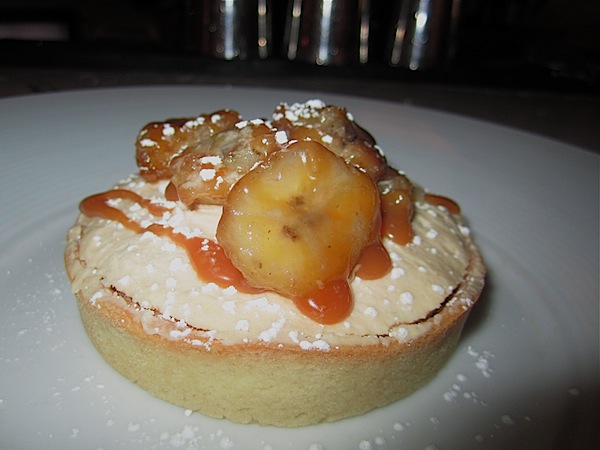 On Saturday, I went with Matt to Duke to wait with him in the graduate student line for the game. Sadly, I didn't have a ticket, so I ended up watching the game at a bar with friends. Not only did the game end badly, but the whole bar lost interest in watching and started playing some annoying games involving a punching bag right next to me. It wasn't the best experience, but my night did involve an unexpected piece of birthday cake, which made for a sweet ending.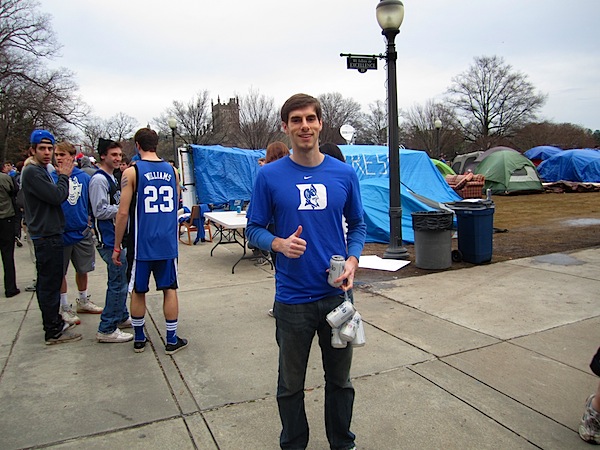 That is all!