Busy, busy day at work, but it sure feels good to check things off my list. I can't believe the school year will be over in three months! I wonder what the summer will bring…
I usually go to spinning on Wednesdays, but the class was cancelled due to Duke's spring break. It's really hard to get me to the gym after my work days without a spinning class, but the nice weather gave me a little push, and I made it to the stair climber. It was tough to get started, but as always, I felt more awake and energized afterwards. I've been having a lot more trouble with feeling exhausted and lethargic these days. Who knows what has changed. It could be related to stomach stuff – sometimes I have this feeling that I'm not absorbing any of the nutrients I'm eating. I've had trouble with low iron in the past, but I just can't take the supplements because of my stomach. I know I need to eat more red meat, but I just hate spending $ on it and I never feel like dealing with raw meat, cooking it, ect. I'd love to just go buy a burger right. Omelets are so much easier! I kind of ruined dinner by snacking while I was packing my lunch, so I had a simple spinach and cheese omelet with sweet taters.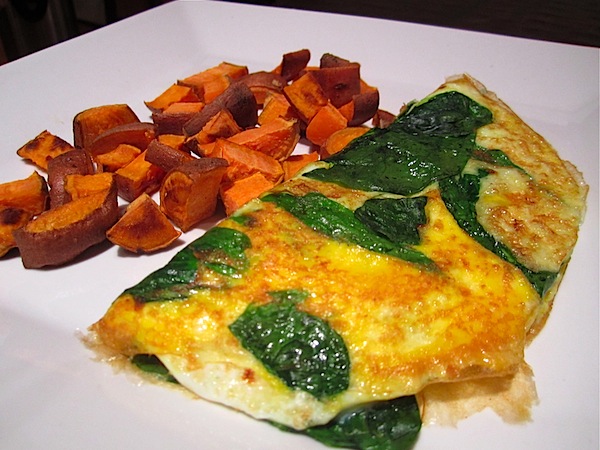 Also, my hair is gross and needs sunshine! I absolutely cannot wait until it's warm enough to sit outside and just soak up the rays. I almost went to the sauna today, but knew I'd be at risk for falling asleep. That used to happen a lot in Boston.
That's a wrap. See ya.