I'm home sweet home on this lonely Monday (Matt's still working at his spring break practicum this week). It's weird to go from a weekend of people and excitement, to such a quiet apartment. I was able to unpack and get ready for the week though. I was hoping to do laundry, but I can't find the special card that my apartment requires! Uggg. Anyway, my last night in Baltimore was exciting. My Grandma had tickets to the opera before our visit was planned, so while she was off in downtown Baltimore, my mom and I walked over the the mall and then ducked into PF Chang's for a cocktail. The spring air inspired me and I went all tropical with a Mai Tai. This was huge, full of sugar, and totally awesome. And they didn't skimp on the alcohol either! After drinks, we walked over to meet my grandma, as we planned to have a quiet evening at her apartment. But she wasn't there, so we continued the party by opening a mini bottle of cava from her fridge! When the bus finally arrived, it was too late for dinner in the dining hall. Long story short, I found myself sipping a bourbon sour at a fancy seafood place! Yall know I love eating out, so I was excited to try a new restaurant rather than stay in. The pictures are not so good though:(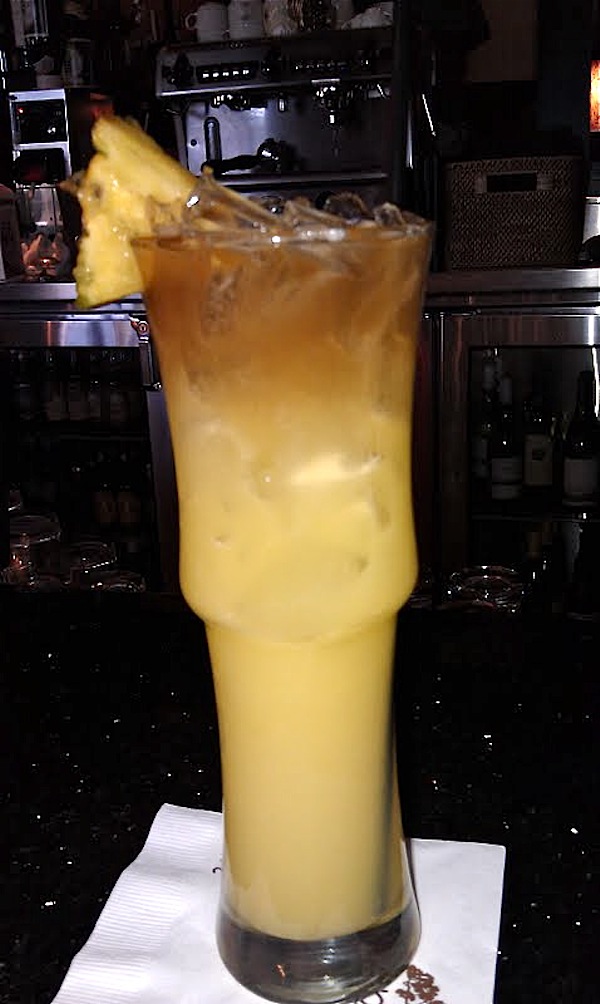 The menu was great and I had a hard time deciding. But I was pretty hungry by this point and went with my gut:) Jumbo shrimp stuffed with cheesy crab imperial and sweet potato fries.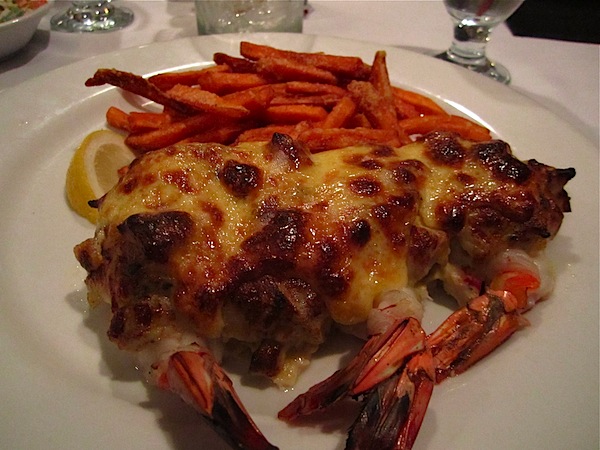 You can't go wrong with this combination. It was heavenly.
And to top it all off, a giant apple pie shared with my mom. This was good too, but I wasn't a fan of it being served cold:(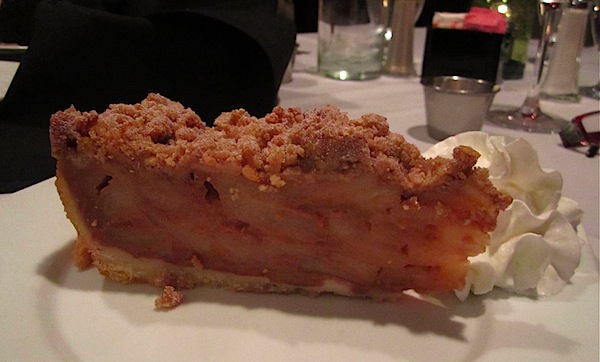 Here's Gram with her new Loehmann's purse!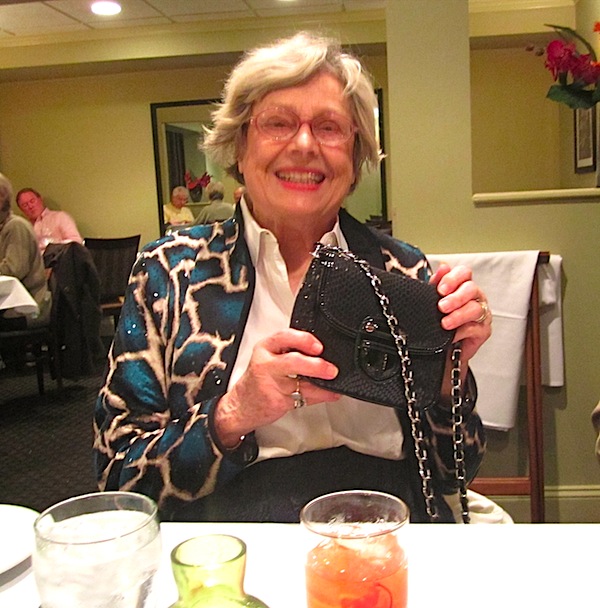 I had such a good time this weekend, but I was also pretty excited excited to be reunited with a big bowl of puffins and my couch. Calling it an early night very soon. See ya.