T'was a lovely day for babysitting. I think it was the first time since I started in January that I wasn't freezing in that huge house. I took the bulldog out for a bathroom break and the whole neighborhood was bustling – kids playing, people mowing their lawns and filling up pools, and birds chirping away! Everything is reawakening, including me! My energy level is worlds better than it was last week. I found the laundry card in one of Matt's hoodies, so I was able to get the laundry done this morning. I also went for a run. It was one of those last minute decisions where I just opened the door and felt compelled to run outside. That never happens to me!
Dinner was veggified mac + cheese. Nothing too fancy.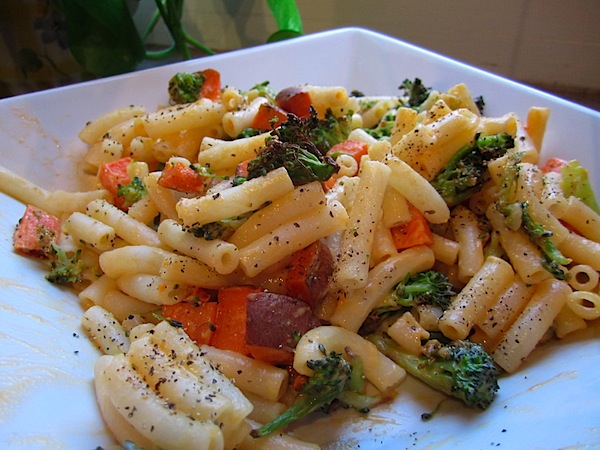 I've got a big day of work tomorrow, including my first IEP meeting of the year. Wish me luck!
Sweet dreams.