That was the theme of tonight's beer and food pairing! Fuqua has both a beer and a culinary club and the two joined forces tonight for a fun event. I wasn't sure what to expect, since Matt mentioned this at the last minute, but it was tons of fun!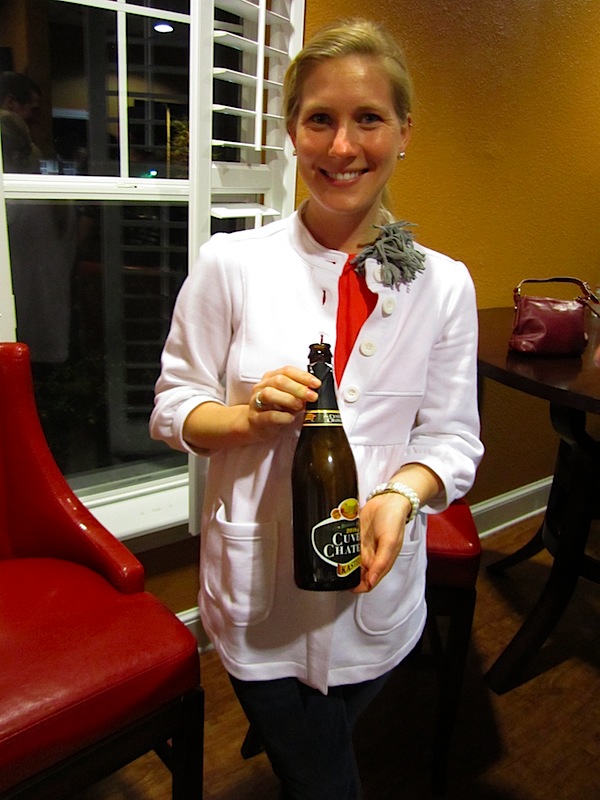 Five beers were paired with five foods…on a stick!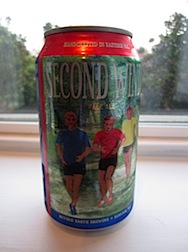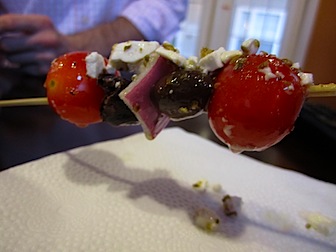 A Mediterranean "salad" with Mother Earth Pale Ale. I'm not a huge fan of olives or onions, but I loooved the feta and the pale ale was a nice, light compliment.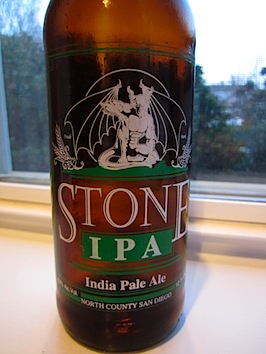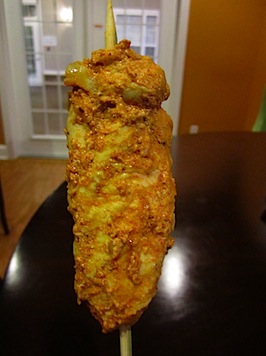 Chicken marinated in Indian Spices. I thought the Stone IPA was a bit too strong for this flavorful taste, but obviously enjoyed both on their own!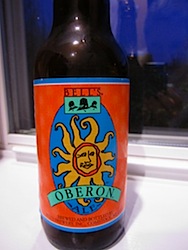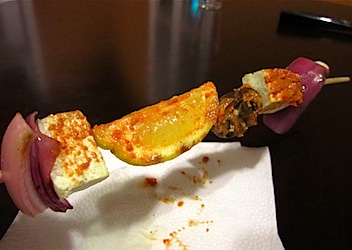 Tofu, lemon, onion, and mushrooms with a spicy tomato sauce. This was probably my favorite of the beers and I actually liked tofu for once. The sauce was great.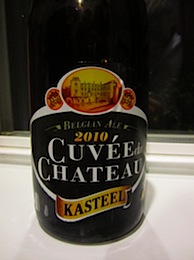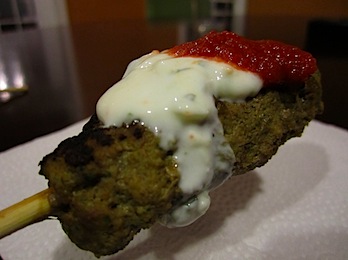 Middle Eastern beef with tzatziki and hot sauce and a Belgian style ale. This was my favorite of the savory bites and the beer was a close second to the Bells.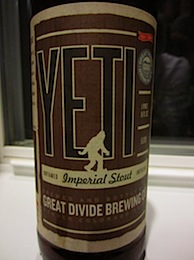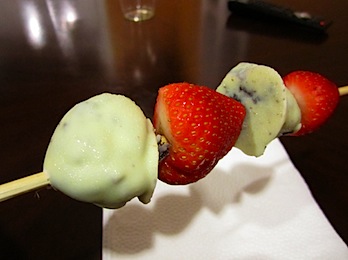 And lastly, white chocolate dipped oreo balls with the Yeti Imperial stout. My favorite course overall! You never know with dessert on a stick, but this was phenomenal.
All together now.
Time for bed…and water! Just remembered I have an IEP bright and early.