Despite some looming showers, my mom, dad, and I made it on a hike today. We did a damp three mile loop at Umstead Park and emerged from the woods to sunny skies! It was nice to be out in nature and there sure weren't many other people out hiking on a chilly Thursday morning.
We were hungry for Mexican food afterwards, so we went to Dos Perros in Durham for lunch. I've only been once before, but I loved it! 'Upscale' Mexican food is one of my favorites.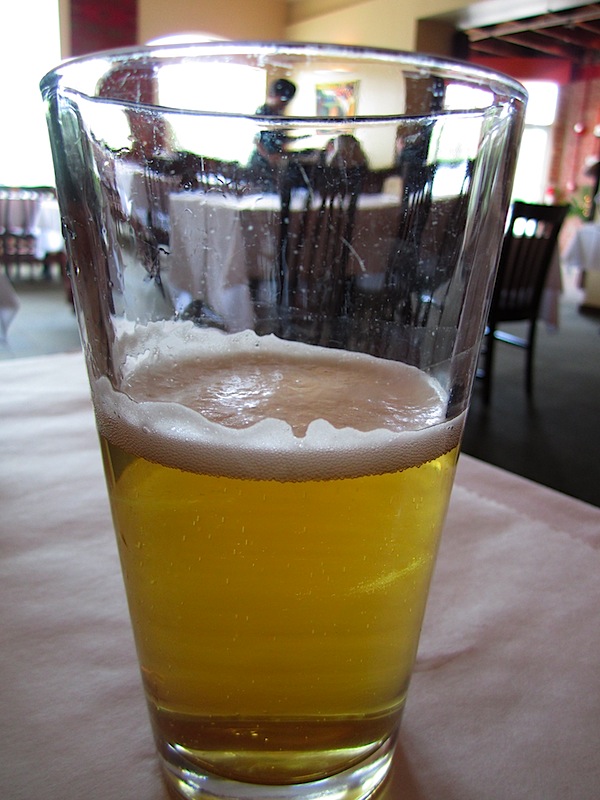 My mom and shared a Pacifico (on draft!).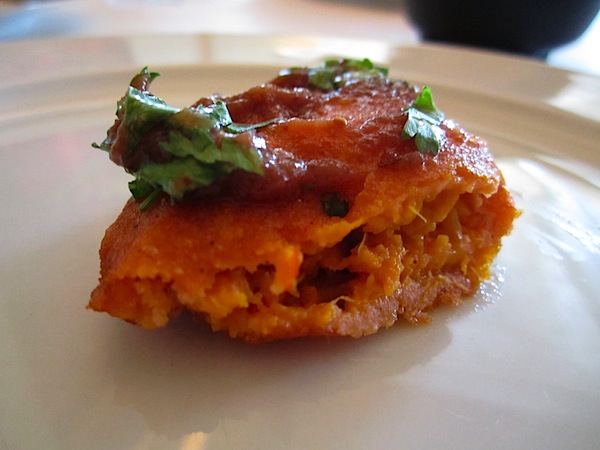 And the table shared the sweet potato empanadas with fig jam. I had this last time and enjoy the combination of sweet jam and cilantro. My dad is one of those 'cilantro tastes like soap' people…glad I didn't inherit that because I love it.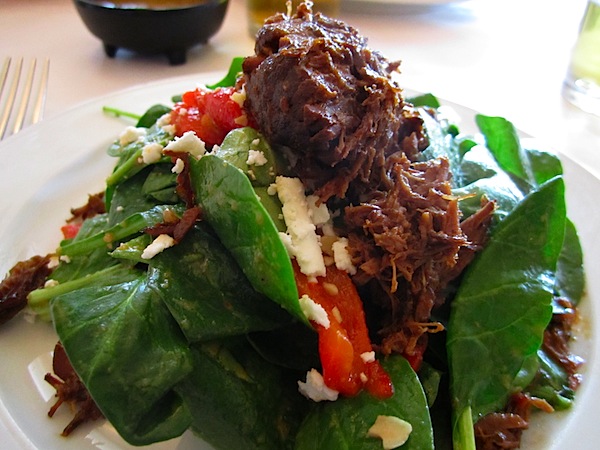 I wanted to order a salad with a taco on the side, but the waitress informed me that they actually ran out of taco shells! I was disappointed, but just asked her to throw the taco on the salad. Taco salad was born. This was braised beef over spinach with roasted peppers, queso fresco, and pumpkin seeds, in a roasted tomato and serrano vinaigrette. I didn't like that the beef made the spinach warm (my fault), but the flavors were great. The chips at Dos Perros also come with a really thick and flavorful salsa verde which I ended up drizzling over my salad.
After lunch, I went on a mad cleaning spree because I recently got a new vacuum. Once I started cleaning, I couldn't stop until every room was clutter free. It looks soooo much better. Then I got an email from Matt suggesting we go out for a bite to eat!! Yay. We walked to Bull City Burger in the cold night air. I can't believe I was ever able to walk in 30 degree temperatures. I'm such a wimp now.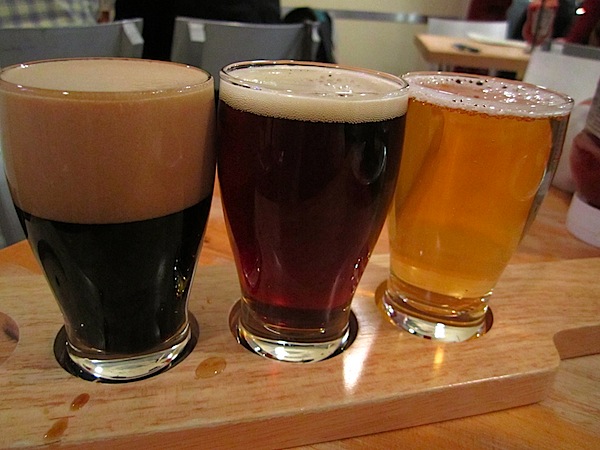 Enter the beer sampler with stout, brown ale, and a golden ale.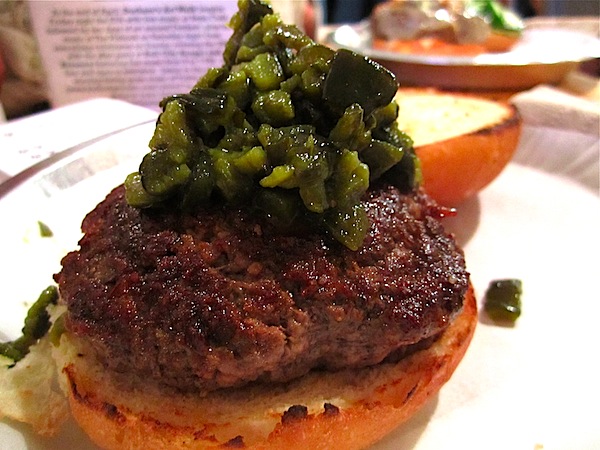 And a juicy burger topped with green chiles. I wish this didn't go down so fast:( Guess I'll have to go back sooner rather than later.
Tomorrow marks the end of this nice break in work, but I have an exciting Easter weekend to look forward to. Is anyone expecting a visit from the bunny?