Hola, Happy Easter. I'm currently blogging from bed, where I'm in a cake coma. A glorious cake coma. Let's rewind though and I'll tell you about my weekend.
It started like any weekend – a spinning class and dinner at Fuqua Friday. Matt had a soccer game on Friday (Duke beat UNC), and I watched [freezing cold] from the sidelines with the other lovely Fuqua partners. It was a low-key Friday, because…on Saturday, Matt's parents came to visit from Maryland!
My parents met us in Durham, and we all headed over to Tyler's Tap to drink beer.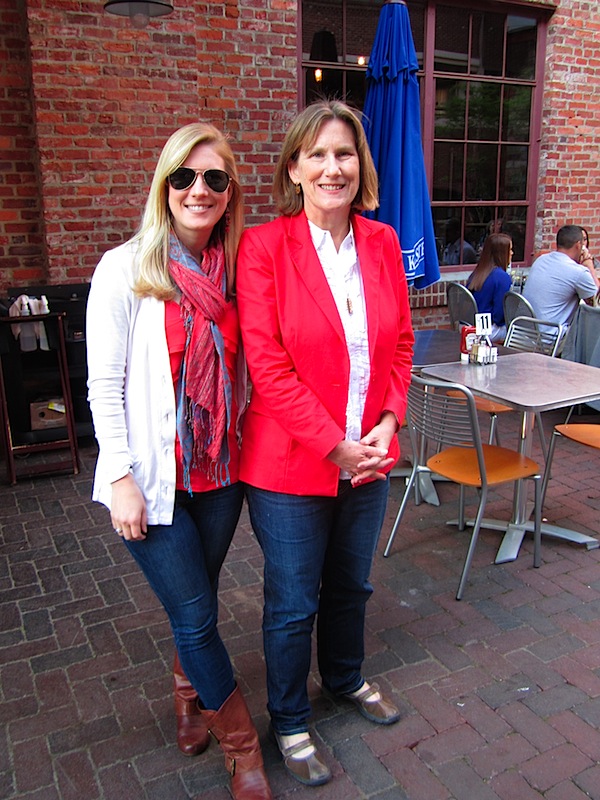 I stuck with Belgian beers, as I'm moving away from darker beers now that it's warm out.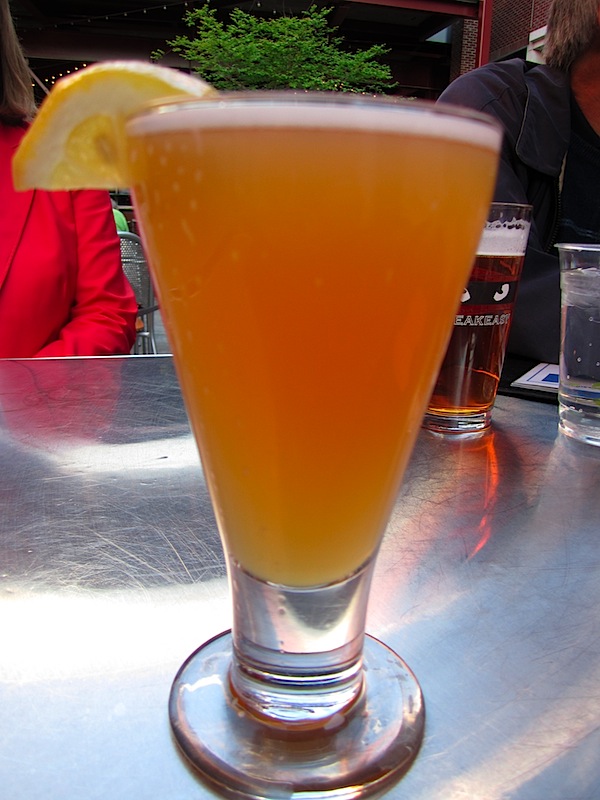 Matt's mom loves a good stout any day of the year!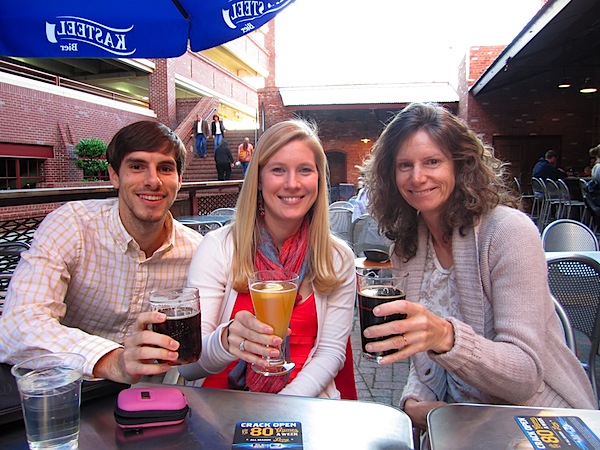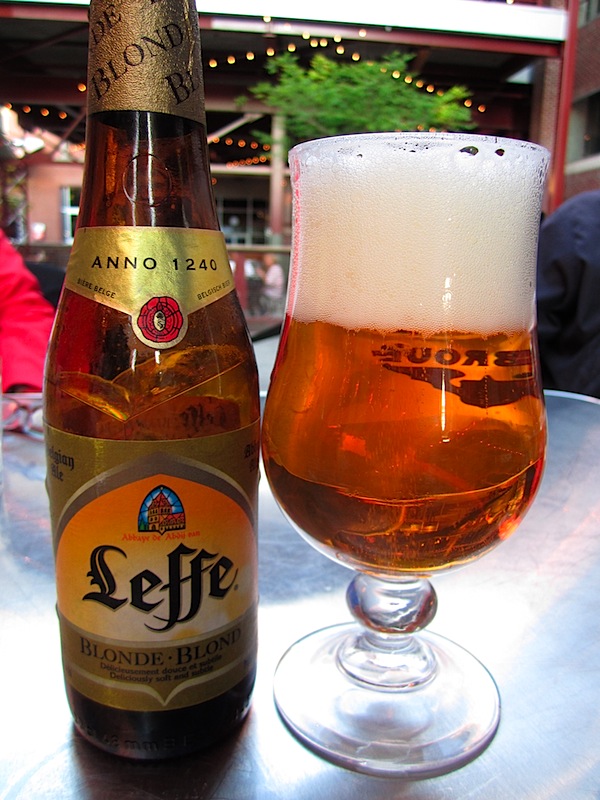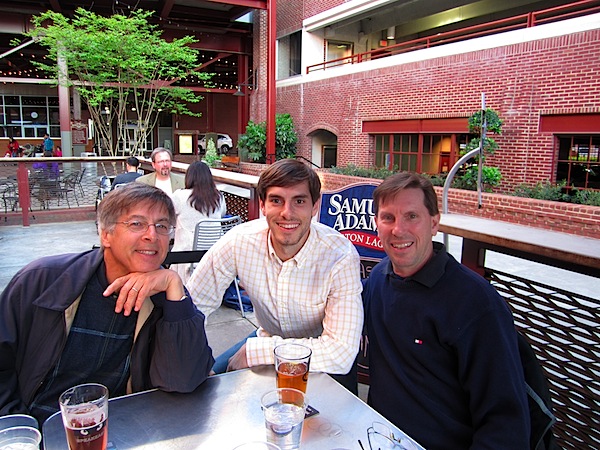 Dinner was pizza at Mellow Mushroom. Despite hearing about this place for years and years, I don't think I've actually eaten at one before. Well the pizza is fantastic, especially the crust. I couldn't stop eating Matt's crust. We had a bacon and pineapple pizza, artichoke and sun-dried tomato, and an old fashioned cheese and tomato.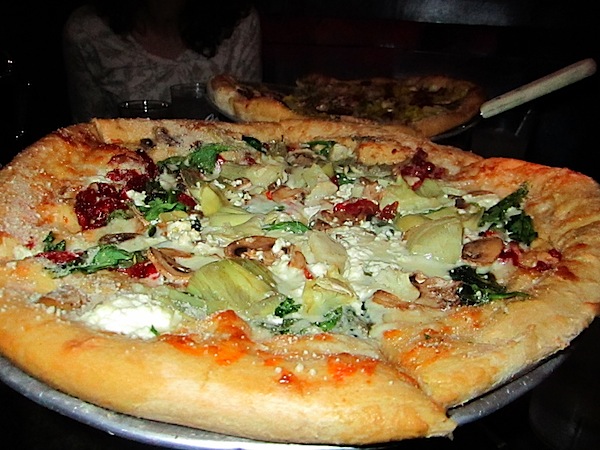 Luckily, we all recovered from the massive dinner in time for church this morning. The obligatory Easter-on-the-porch picture: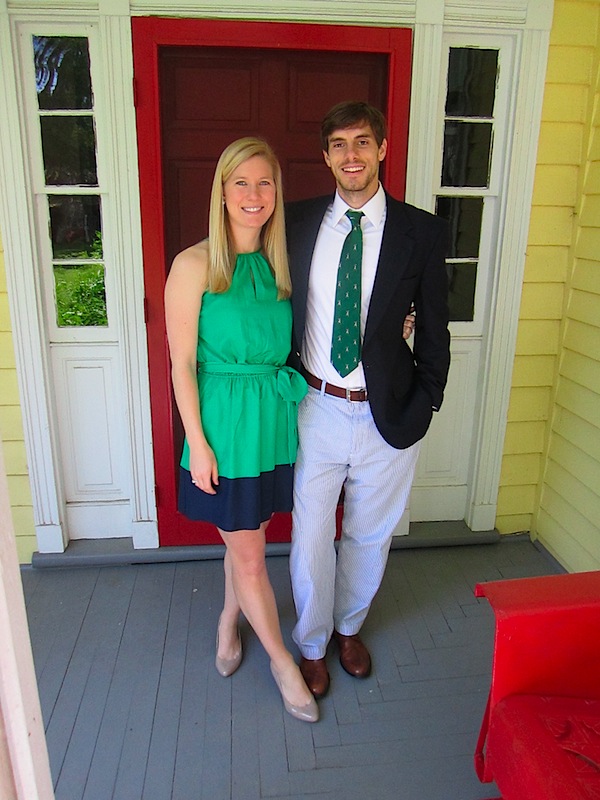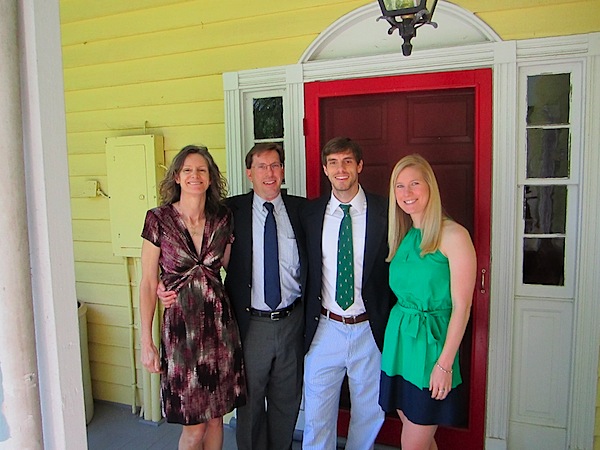 We strolled and picnicked in the sunshine this afternoon and I started a new book and watched some of the Masters. My mom prettied the dinning room and we feasted on ham.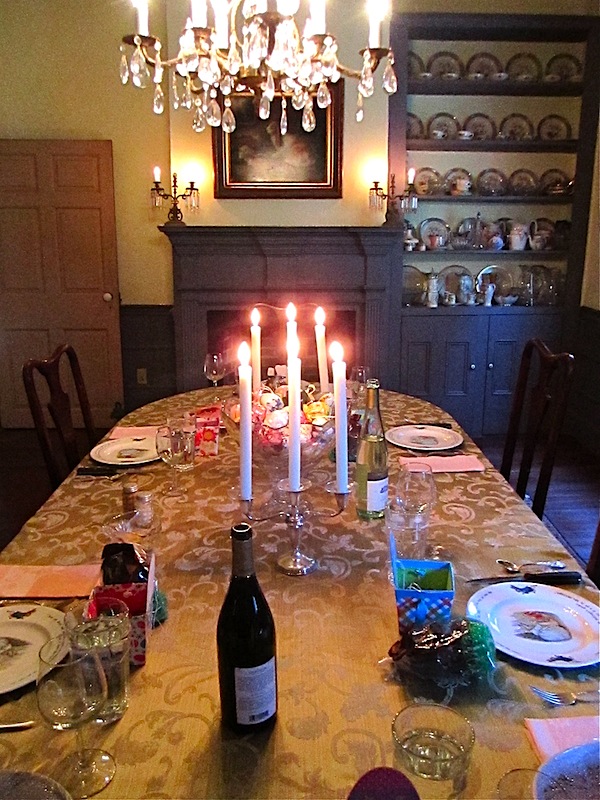 And chocolate and jelly beans in between bites.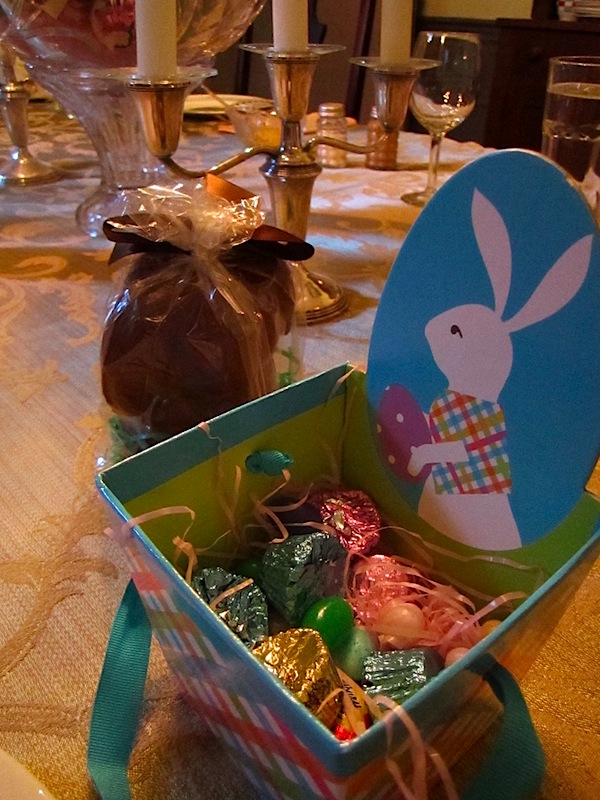 I had some of both wines – it was fun to have a Virginia Riesling after last weekend.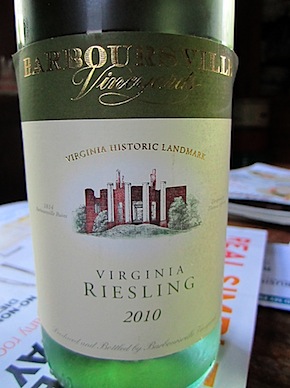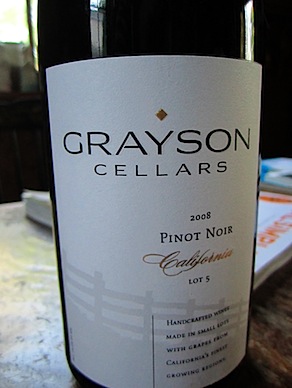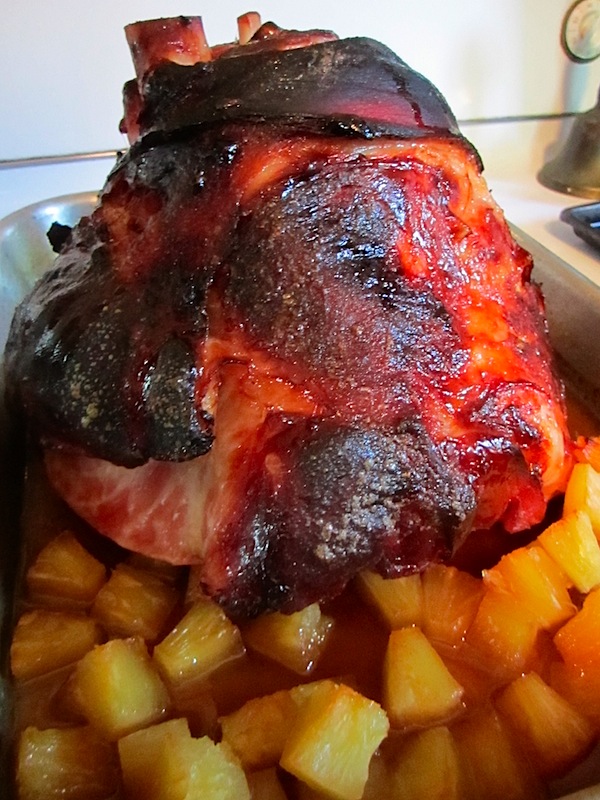 The ham was rounded out with green beans, corn pudding, and brandied pears.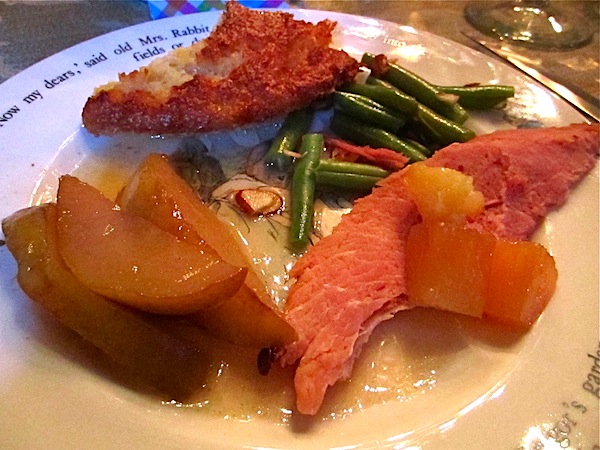 But this beautiful Easter cake stole the show! Matt's mom shares our love for cake and special ordered this one from my favorite Durham cakery!!!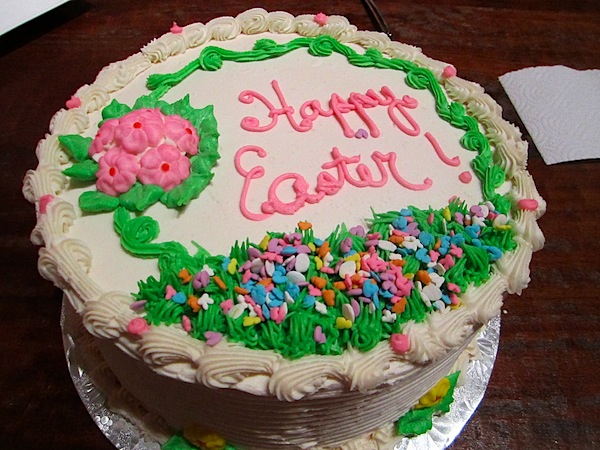 It was huge and dense and awesome.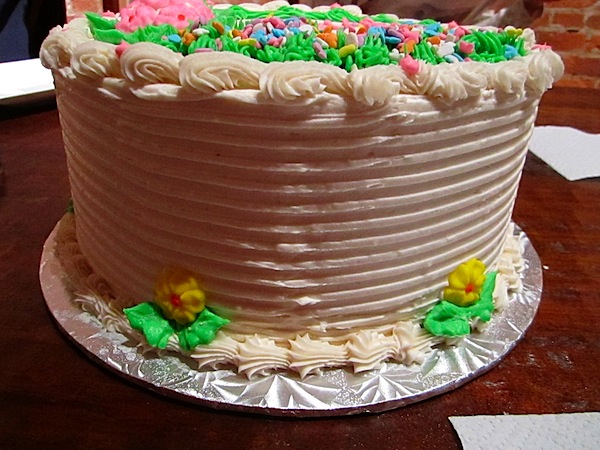 I obviously had two pieces because I love this stuff. Thanks Candace!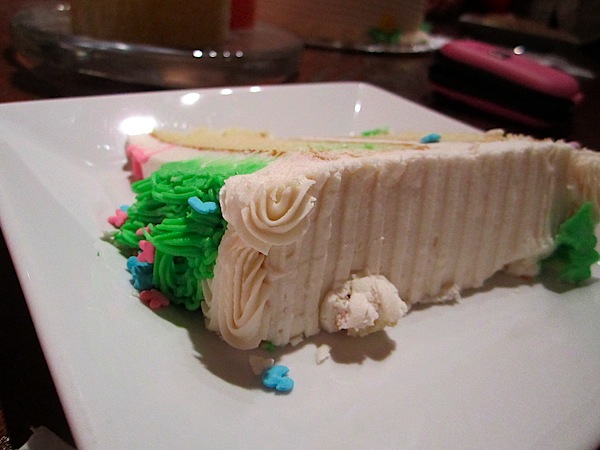 I'm sad the festivities are over, but will be glad when I'm no longer stuffed silly. Oh yeah, and spring break is over too. But the school year ends in June!!! I still cannot get over this fact. Off to the home stretch I go. Night.