Fruity beers are always hit or miss. They are either too light and watery or too syrup-y. But this was nutty and subtle and perfectly balanced. It's a nut brown with toasted coconut!! Beer on the weekdays tastes extra good.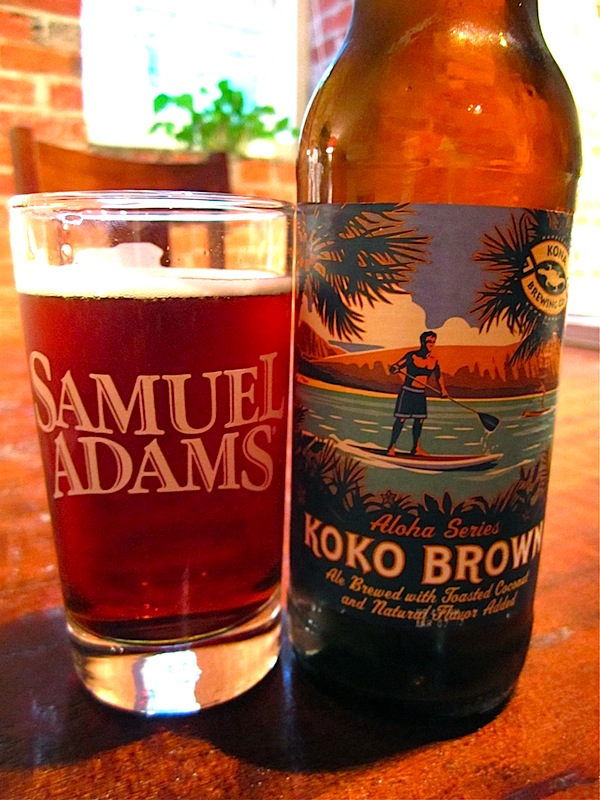 If only I were drinking it in Hawaii.
On the menu this evening was TJ's crab and cheese stuffed flounder with Mediterranean couscous.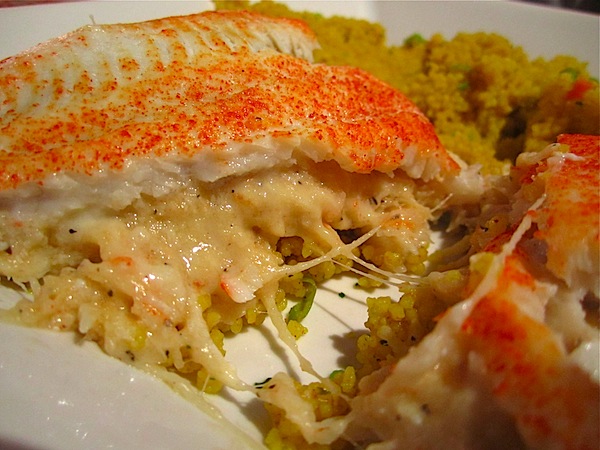 Matt and I love this because the inside is just like crab dip…sooo cheesy.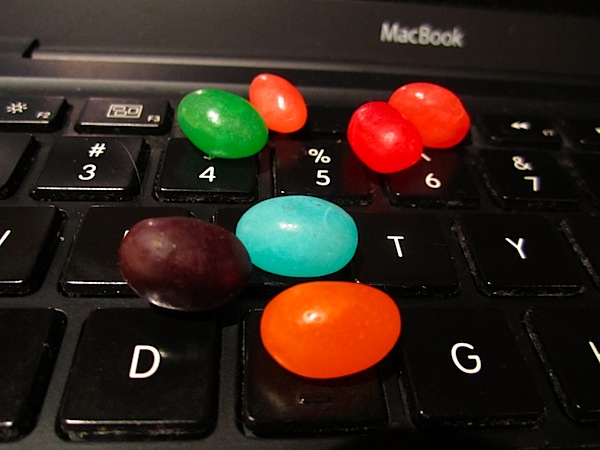 Since Easter, I've gotten really into the Jolly Rancher jelly beans. The flavors are soo good and I'm such a texture person. But these things make me so thirsty and my water intake has been horrible recently. I just get so tired of drinking it all the time. I go through phases when I'm good about it and then bad again. I crave sparkling water or vitamin water- something with just a wee bit of flavor. Anyway, I need to get in bed asap because this frosty weather is making my feet freezing. Can't wait for May Flowers.