Happy hour: one hour of pure relaxation achieved through friends and alcohol.
A glass of Riesling for me!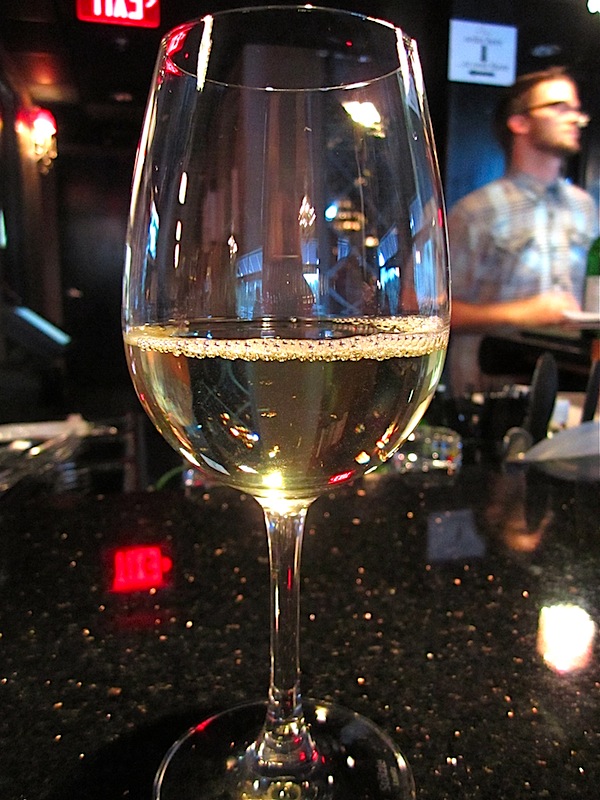 After lots of conversation, I was hungry and tired! So I avoided cooking and got one of my favorite salads from Nosh. It's loaded with bacon, egg, and clusters of candied walnuts.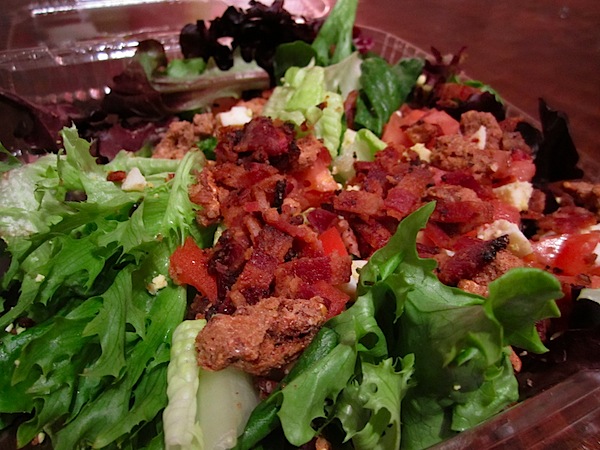 Eaten in record time in front of the TV and washed down with puffins and jelly beans. Oh yeah.
I finished my book – How To Eat A Cupcake! It was a quick read and I'd recommend it to others. It wasn't incredible, but sure got me thinking about lots of things (including opening a cupcake shop and moving to San Francisco!)
What should I read next???