And I just can't say no to them.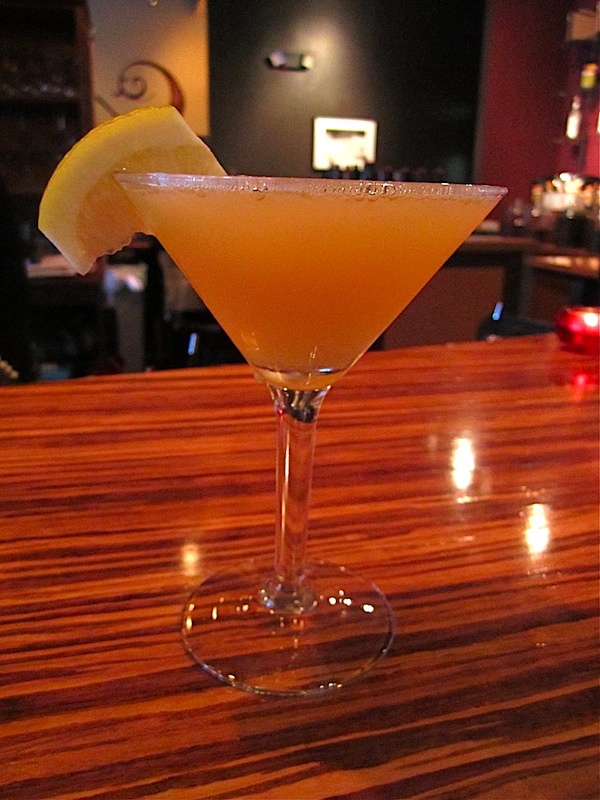 Matt's end of year bash for his new company was this evening. And it was a blast! We ventured to the Beyu Cafe in Durham – a restaurant/venue I had not yet visited. There was an open bar, and I just couldn't resist the fresh cocktail menu! So I ordered the 10$ drinks I always dream of ordering…
I had the Kentucky 57 – Maker's, simple syrup, and champagne. So delish!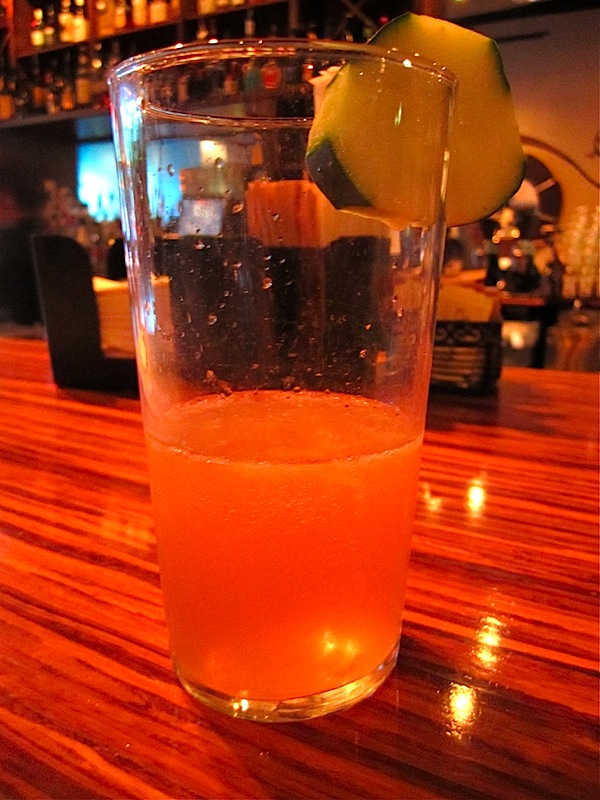 My second drink was an Cactus flower – an mix of a flowery liqueur, cucumber, and basil. SOOO good. (I requested the tall glass bc martini glasses are too easy to spill). There may have been a phenomenal margarita after this…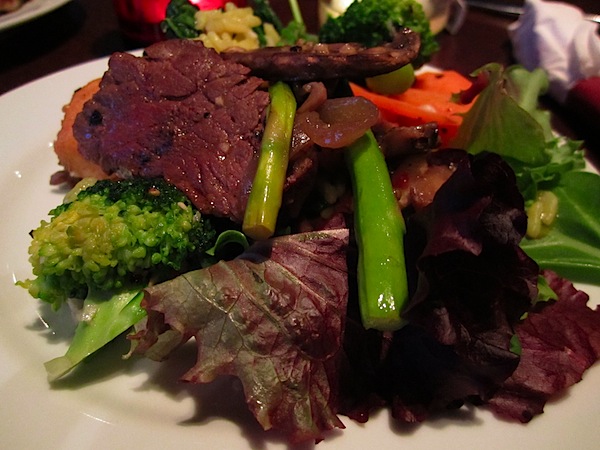 I expected dinner to be a mix of fried appetizers, but it was awesome! They had amazing chicken, salmon with rice and asparagus, steak kabobs, and salad with optional toppings (so happy they left off the onions!)
There was a pretty decent band, but we spent so much time talking that there wasn't much dancing. Matt had to come home to work on a paper, but if it had been a Friday, this would have been a good dancin' band!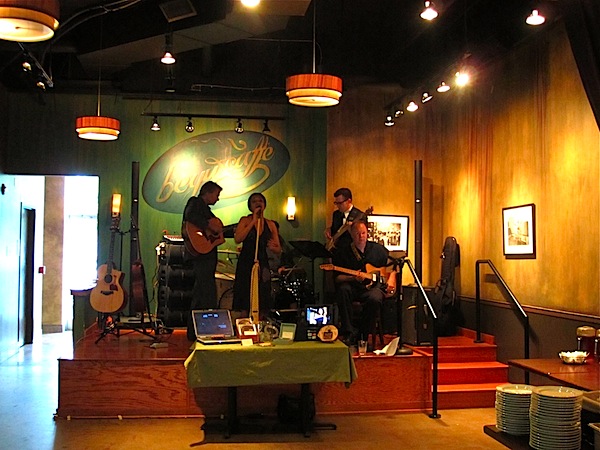 I'm pumped that I don't have to go to work tomorrow, although I'm gonna have to hunker down and do some report writing:( But then I'll be free for the weeeekend!!!