Got my teeth cleaned today. And my car inspected. I can't believe my car is 14 years old!! It will be a sad day when she stops working.
After my morning errands, I met my mom at the mall. We enjoyed lunch at Panera, and then I had to take my laptop to the Apple store because Safari has been acting up. I'm hoping the problem was resolved after reinstalling the operating system. Seems ok for now (knock on wood!). While I waited, I searched the mall high and low for a pair of colored skinny jeans. I wanted something fun that would make a statement but not too tight or stiff (hate that!). Oh, and my price limit was $30. Found a pink/red pair for $23 and they don't even need to be hemmed. Score!
Matt is in the midst of finals, but was able to take a break for dinner. I made him chickpea tacos. I decided to make mine taco salad style with the shells underneath. Of course, when I sat down to eat this, I saw Matt's traditional taco shells stuffed to the brim and wished I had just let them be tacos!!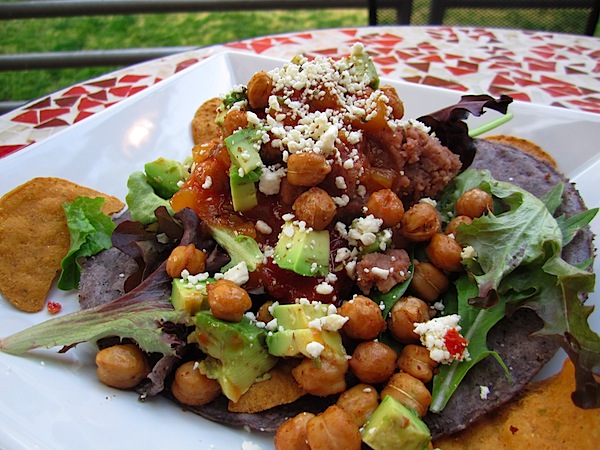 I've started a new book and reading is on the agenda for this evening. 5 more Mondays and then it's summer!!!