Cinco de Mayo was a smashing success! We had a huge downpour right before our party, so all of our guests arrived wet, but after a few margaritas everyone was warm and cozy inside.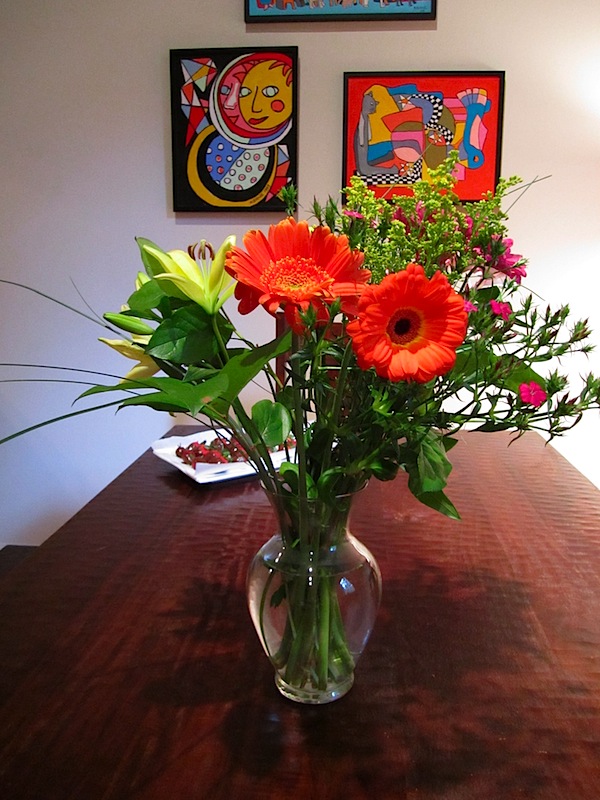 I made Cristina's quinoa black bean salad as well as sweet potato black bean enchiladas,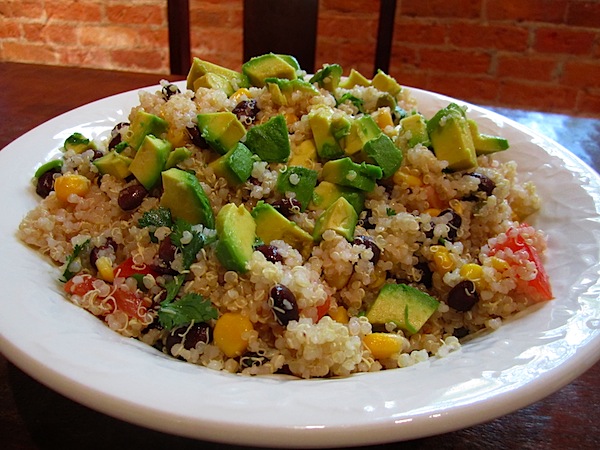 and some chocolate dipped strawberries. I also made classic red wine sangria with rum. I was busy drinking my friend Maria's 'get naked' margaritas, but I tried some at the end of the night and thought the sangria turned out pretty well.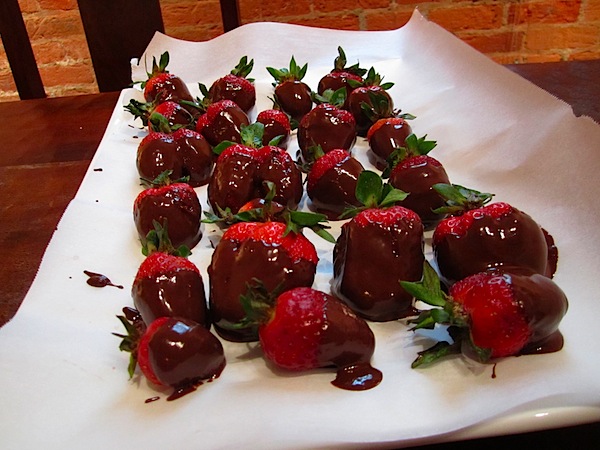 Katie made ridiculous jalapeno and bacon wrapped shrimp,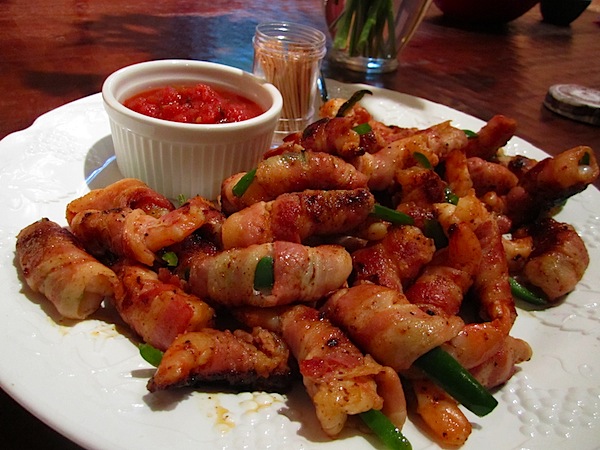 and other friends brought loads of Mexican beer, taco dip,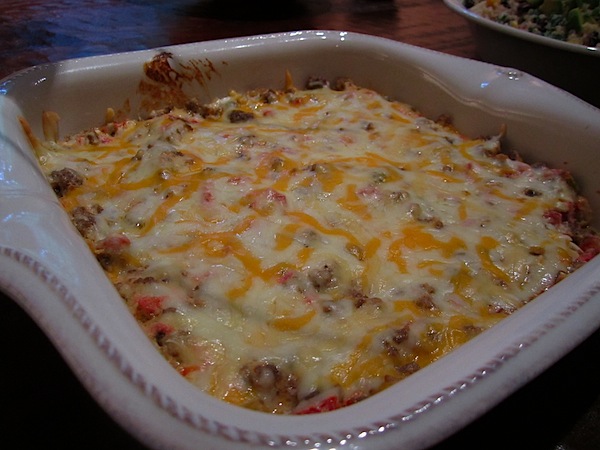 pineapple – mango salsa,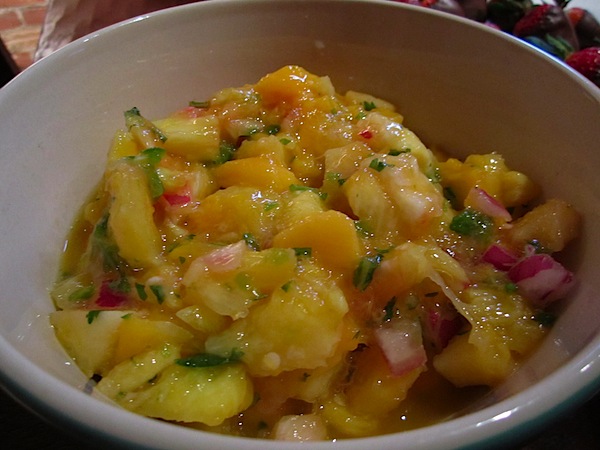 a huge bowl of fresh guacamole,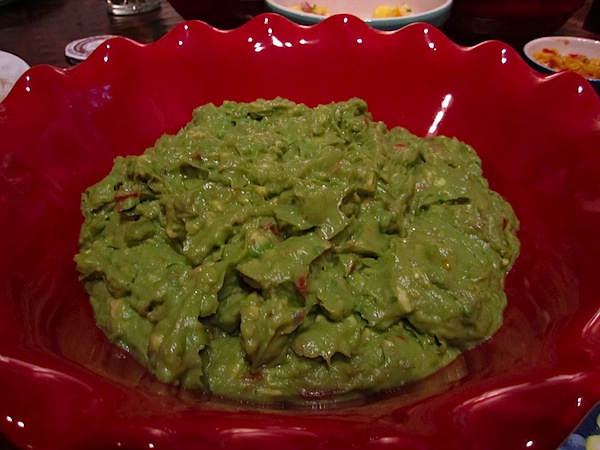 homemade southwestern egg rolls,
chocolate pie,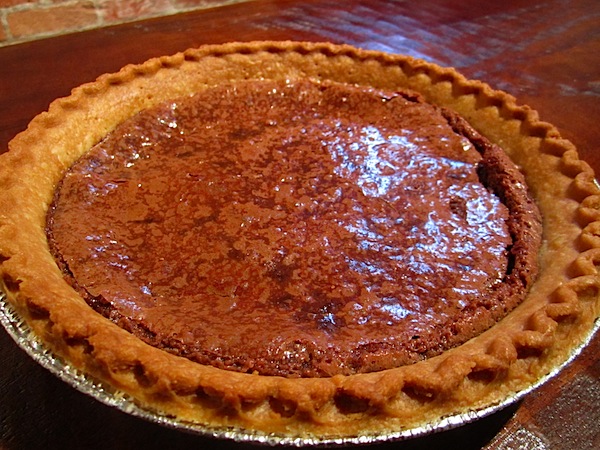 and a wonderful key lime pie that I forgot to photograph. I was really amazed by the spread of food, as everything was really delicious and almost completely gone by the end of the night.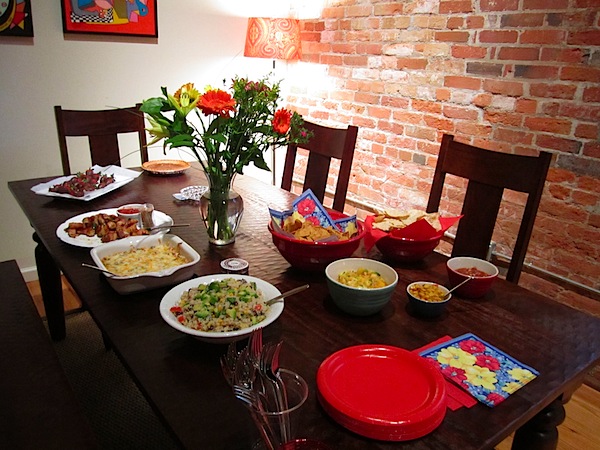 We also enjoyed watching the Derby and Matt actually won the $20 produced from the random drawing that he organized. I felt a little bad that the host got the winnings. Oh well – covered all the beer we bought! All in all, it was such a fun night with friends and I'm so glad we got to see everyone before we leave for the summer. It was so fun though, that I woke up feeling lazy and dehydrated and spent a lot of time today just sitting around. Matt invited me to go to the gym though, and I did a much needed upper body lifting session with him. We also took a stroll and later found ourselves at the Q Shack for some of Durham's best bbq. We split a platter with brisket, pulled pork, hush puppies, fried okra, baked beans, and sweet potato tots (!). This plate was intense! And probably clogged my arteries for the third time this weekend, but I loved it and I'll definitely need to make another trip there in the fall.
Did any of you celebrate Cinco de Mayo, the Derby, or just life in general this weekend?