It was one of those days were I just wanted to come home from work, sit on the couch, and eat. So I did! It's ok to eat dinner at 5:05, right? I heated up some leftover sweet potato and black bean enchiladas. I swear everything we made for our fiesta tastes better days later. Yum.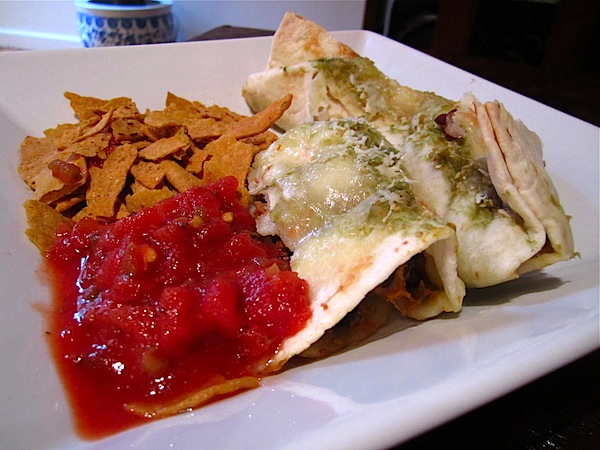 I battled the urge to fall asleep for almost an hour, and finally let myself take a ten minute nap. I just crash after work and wish I could be like normal people (note: maybe the people I know who train for their half marathons after work aren't actually normal and are actually super human). The good news is that I skipped over to the gym for 45 minutes of biking after waking up. I didn't break a sweat, but it was nice to get moving. Especially since my legs are terribly sore after Matt made me do some workout from a men's health magazine. I was limping through the halls today in heels. I do squats a couple of times a year and then never feel inspired to do them again.
The other good news is that I've finally found a doctor I like. I'm starting a new drug for, well, digestive issues, and finally having my hormone levels tested. Keep your fingers crossed that I'm miraculously cured of my terrible twenties tiredness and suddenly have the energy of a college student again (yeah right). Speaking of energy, it's that time again – good night, sleep tight!