My weekend didn't exactly go as planned. After all that talk of de-stressing (thanks for your comments, btw!), I totally de-stressed on Friday, and then woke up with a bad cold on Saturday. Sadly, I wasn't up to doing all the things I had planned:( But I did eat soup and sleep for 12 hours straight!
Rewind to my relaxing Friday – I had given my Mom a coupon last Mother's Day for a fancy lunch out in Durham, and she just got around to redeeming it! I took her to the cafe at the Nasher Museum of Art for lunch on the patio.
We shared: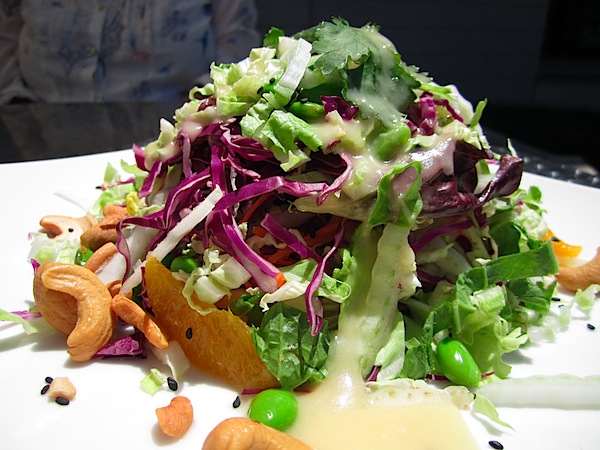 The Asian cabbage salad and…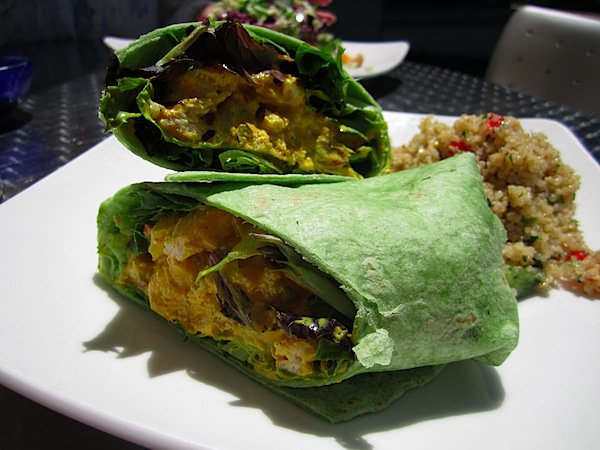 the yogurt curried chicken salad with grapes and walnuts along with dill quinoa salad. The food was absolutely perfect – so fresh and bursting with flavor. Matt and I have eaten at the Nasher
once before
and I think it may be my favorite place for brunch/lunch.
After lunch, my Mom redeemed a gift card I had given her for her birthday for a manicure. I got my toes done for the first time since last year! It felt wonderful to be massaged. And then I took a brief nap before meeting one of my friends for live music at the American Tobacco lawn.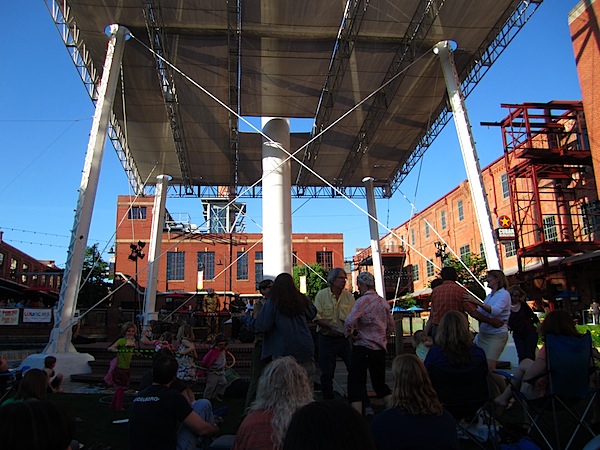 We watched the crowd of dancers in the front,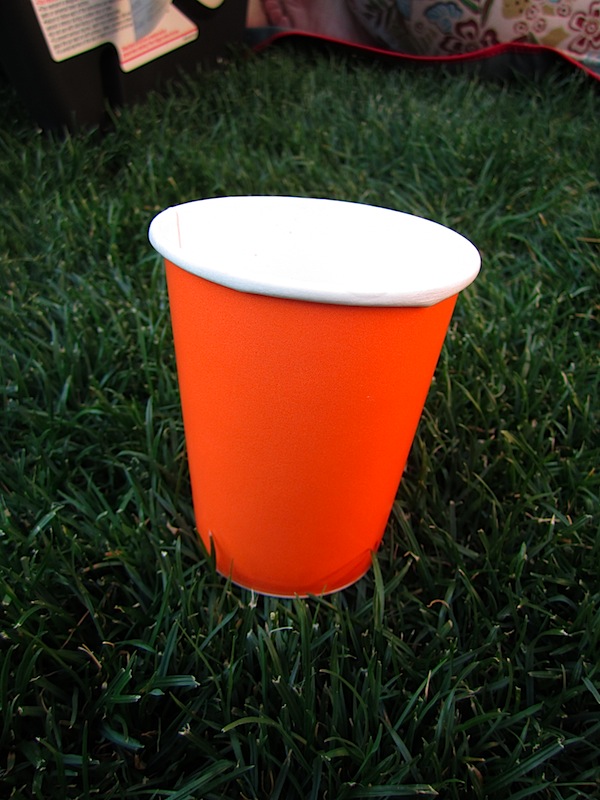 sipped wine,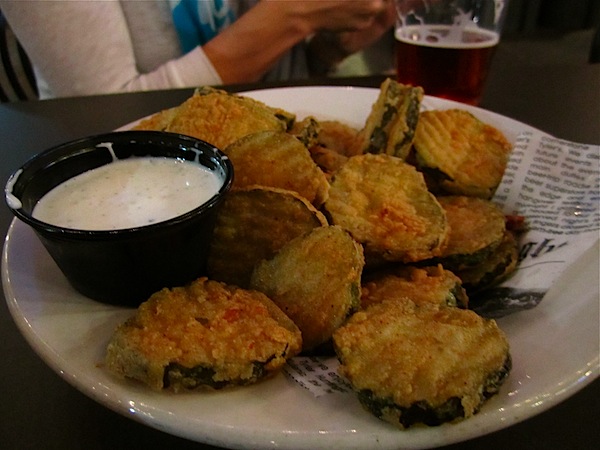 ate fried pickles,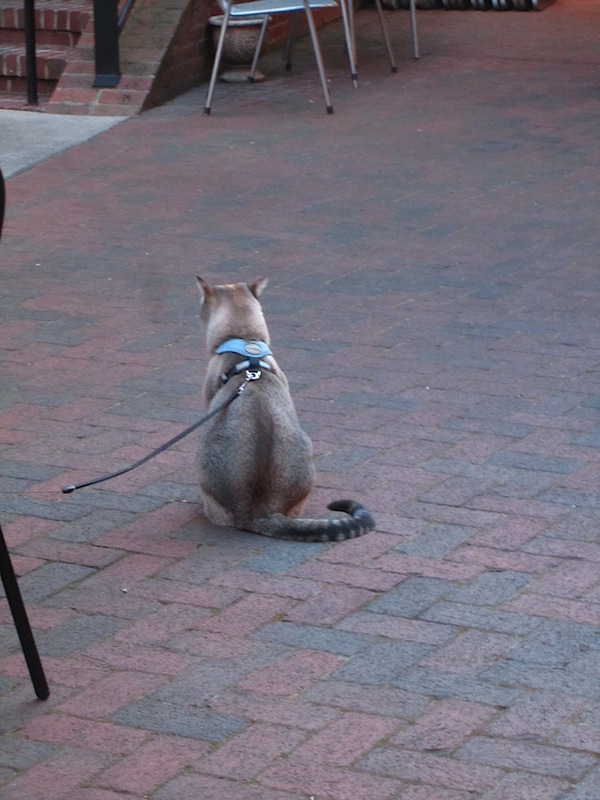 and saw a cat at the bar!
All night, I felt like I had food stuck in my throat and I just couldn't get it out. I woke up around 2am with a horrible sore throat. It seriously felt like there was a shard of glass in there. Needless to say, I didn't sleep well. When I woke up though, the rest of me still felt ok so I went out on a bike ride. I felt horrible by the time I got home, but I was too sad to cancel brunch with friends who were just in town for the weekend.
We tried the new Another Broken Egg Cafe and it was great! I had a shrimp omelette with pesto sauce and really enjoyed it.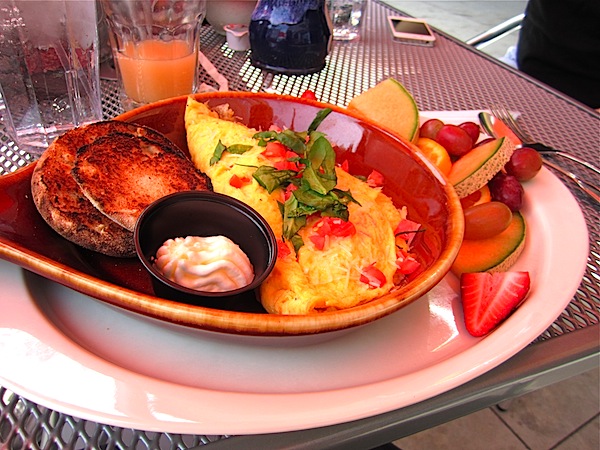 I thought I might be able to rally for a trip to the pool and a fun girls dinner with my good friend from high school, but just couldn't do it:( I watched Sarah's Key (read the book this year) on Netflix and slept.
The shard of glass is thankfully gone today, but I'm still feeling under the weather. I got chicken noodle and corn bread from Whole Foods, which was fun. Matt just got home from his high school reunion in Maryland, and he's gonna help me make a mother's day meal for my
Mom.
Happy Mother's day to all the Moms!