Howdy. How are you?
You know it's bad when you take two Tylenol PM and still can't sleep. Talk about a zombie. Now I know why Michael Jackson kept upping his dose. Miraculously, I felt a billion times better when I woke up and got to work today. I'm really plowing through my to-do list and I will meet all my deadlines very soon! T minus 3 weeks to go!!!
After work, Matt helped me throw together a fabulous summer dinner!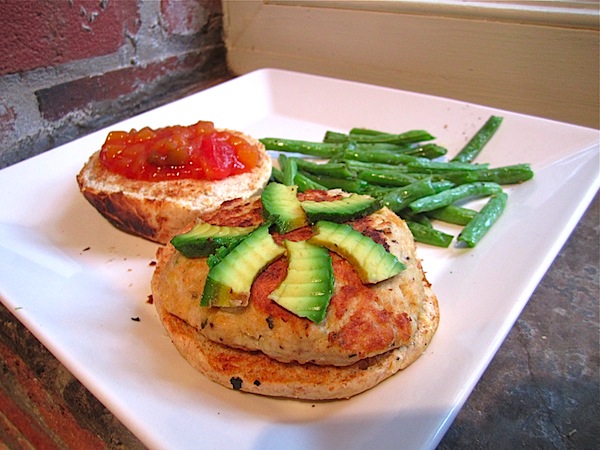 We used this great recipe for
Tilapia Burgers
and topped them with peach salsa and avocado! They were so thick and flavorful – we will definitely be making these again!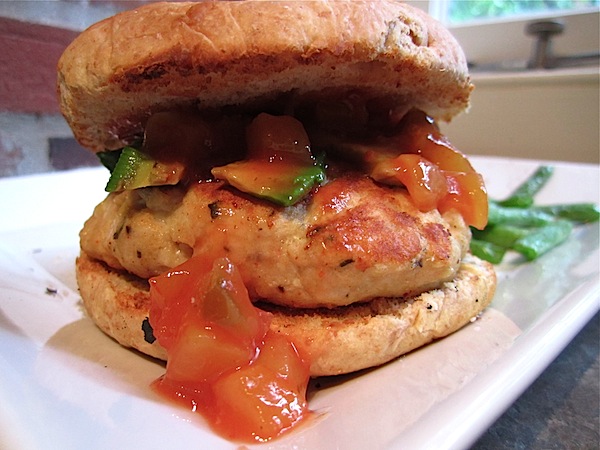 I've spent the rest of my night packing, because Matt and I are going somewhere amazing tomorrow…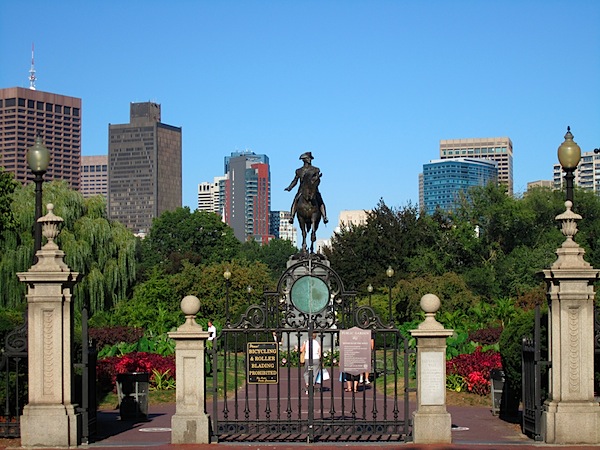 Boston!!!! It's been almost a year since we
moved
and I couldn't be more excited to go back. Boston is kinda like college – I really really love it, but I just know I'll never go back. So visiting will have to do. We're planning lots of walking and eating, time with friends, and I have a fun bridal shower on Sunday. See ya