Well, we're here! It took me about ten minutes to adjust to our apartment and Matt and I were out exploring the neighborhood.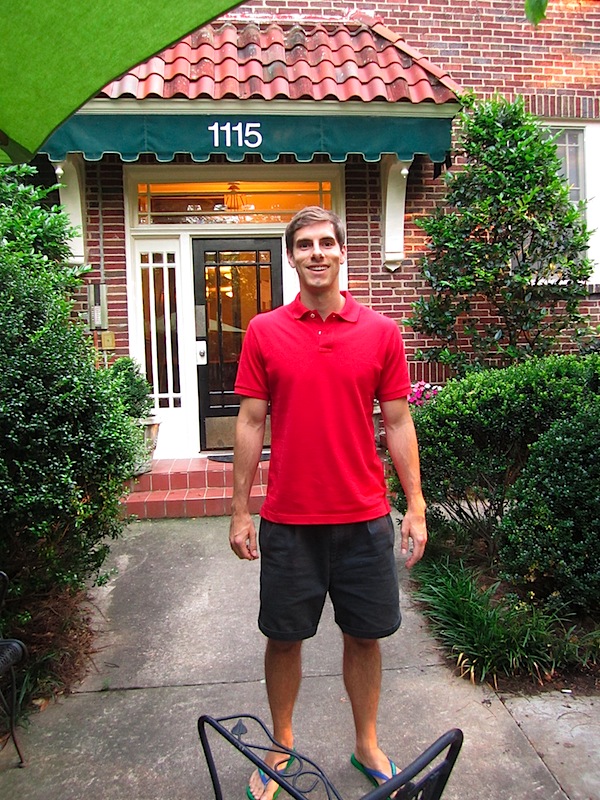 Matt's company helped us find a place to sub-lease and it's very cute!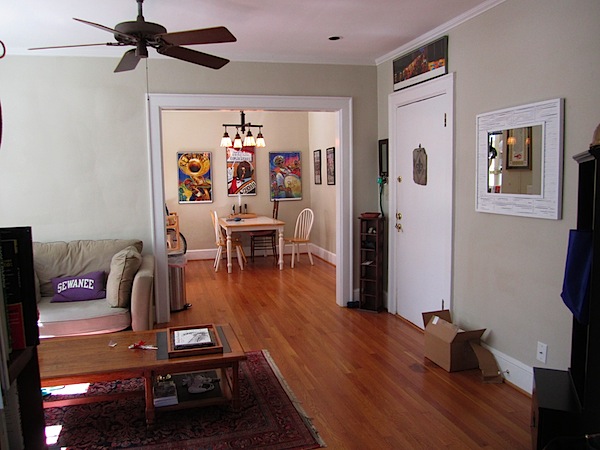 Oh how I've missed living in a place with a sunny bedroom (our Durham apt is like a cave)! I could get used to this:)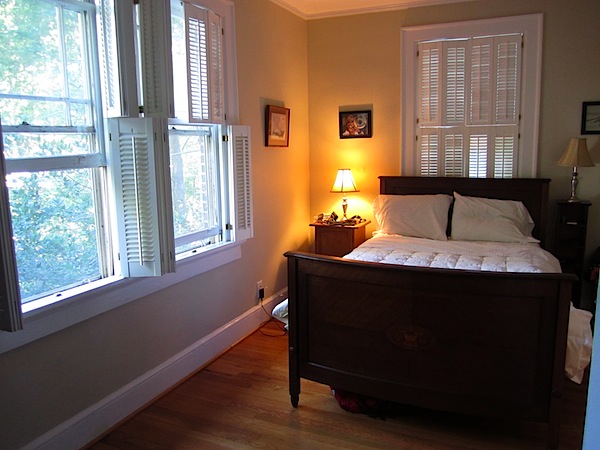 We are within a short walk of adorable shops and restaurants in an area known as Virginia Highland. Lucky for us, there was a huge festival here all weekend so there was live music. incredible art, and quite a crowd in the neighborhood.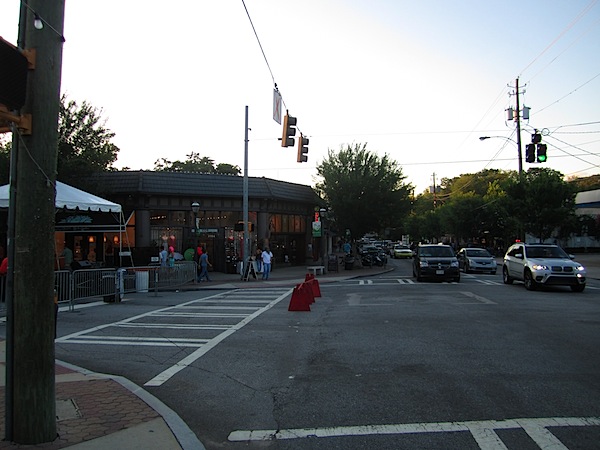 We were pretty tired from travel on Friday, so we grabbed pizza and wine at a local restaurant and then called it an early night.
I think Atlanta might be cheaper than Durham (well, some places) – We shared an amazing bottle of wine for $20!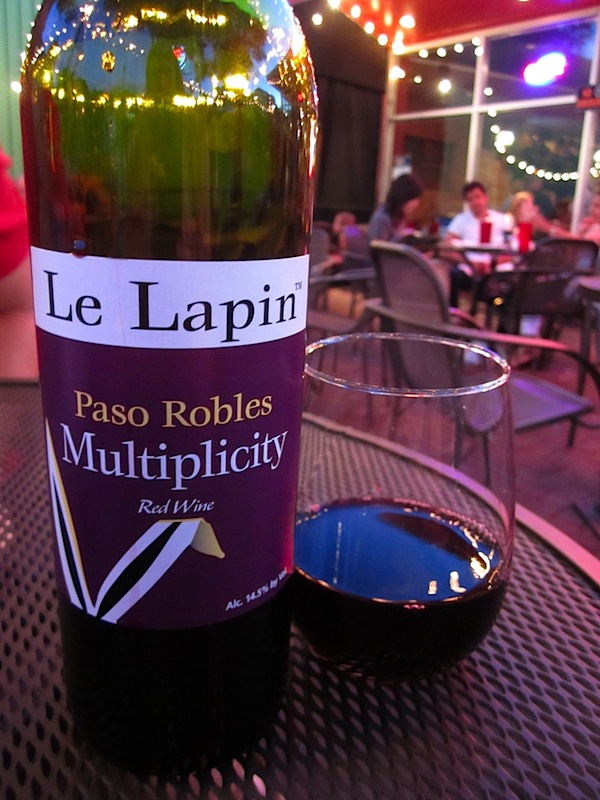 A lemony arugala salad,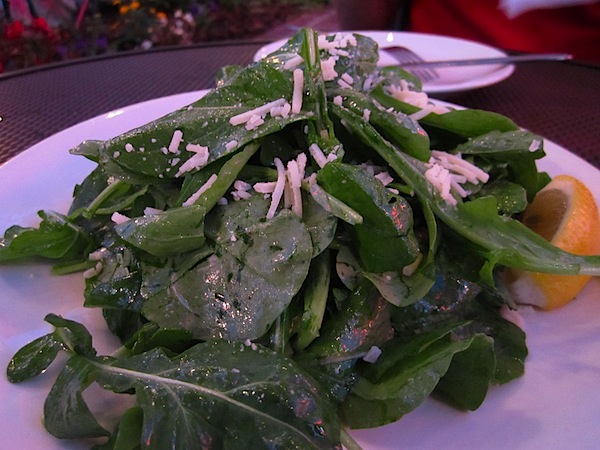 and a pizza topped with bacon, zucchini, and ricotta.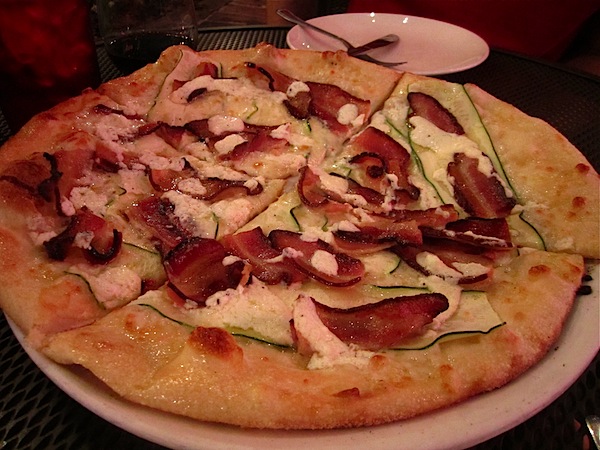 Sooooo good.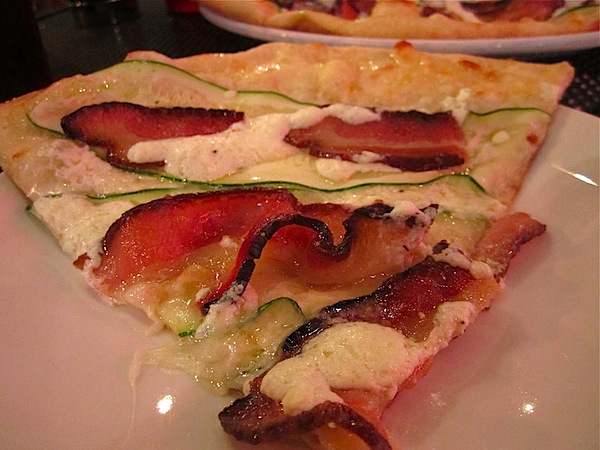 Saturday, after a run-walk and a trip to the grocery store for sandwich stuff, we headed to the festival and checked out a wine tasting tent at one of the restaurants. The pours were quite generous:)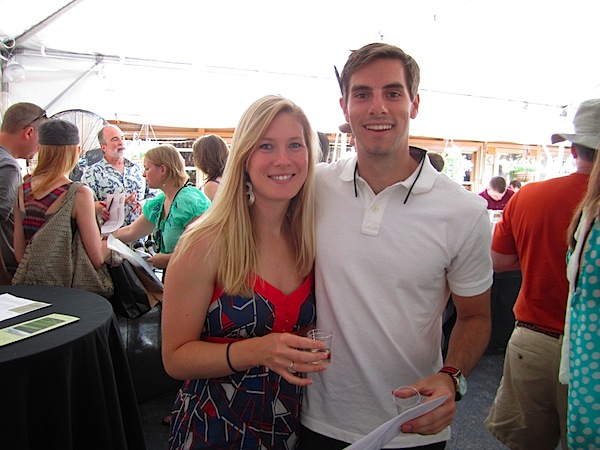 We looked at a lot of the art and listened to a neat band too.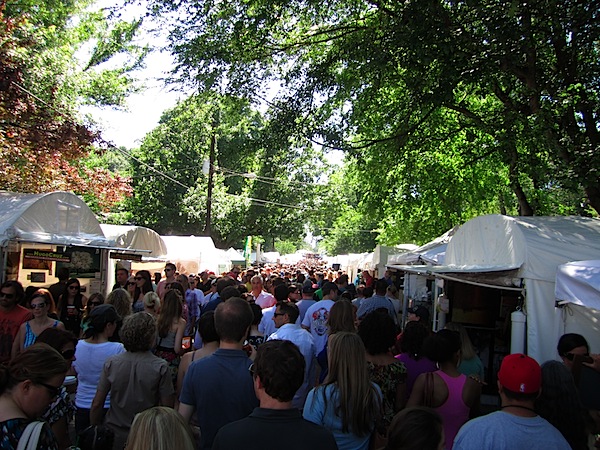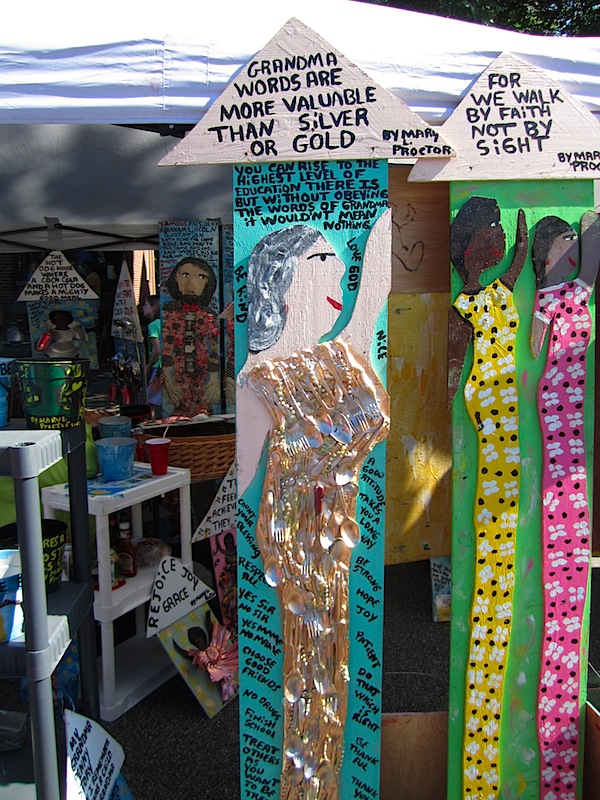 Dinner was a late-night stop at the famous El Taco. I requested a drink I discovered in Santa Fe last summer – a Dos Equis draft with a frozen margarita topper! I think this needed way more margarita to make it taste the same though…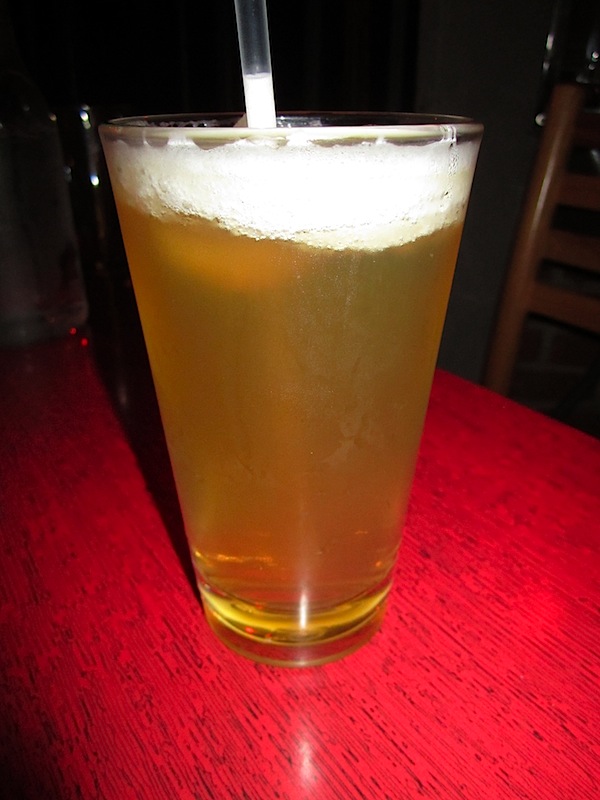 Matt and I shared a bunch of tacos along with this short stack.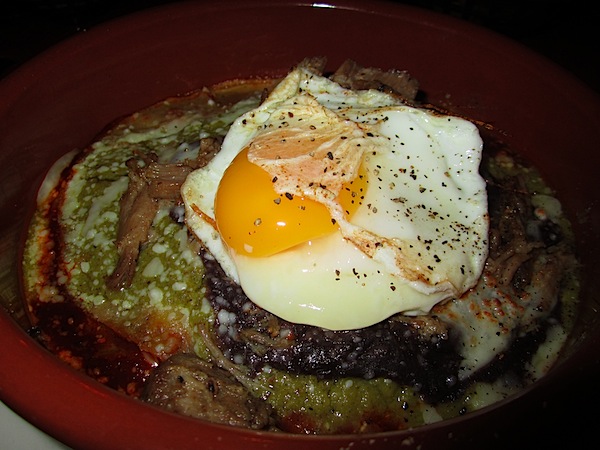 The El Short Stack is 'open-faced corn tortillas, red and green chili sauces, refried beans, Mexican cheeses, sunny-side-up egg with pork carnitas.' Delish! I'm quite impressed with Atlanta's restaurants already.
Tomorrow, Matt starts work and I head home for my final week of work. I'm so ready for next Friday already:)
See ya.