I'm done. Hopefully, the stress will come rolling off soon, but it hasn't yet. I've got another six hour drive ahead of me and then I can relax. But only until Monday, because I'm coming back to hang out with my parents, start some wedding planning, and then drive up to Baltimore for my cousin's wedding! And then, I can relax.
But really, it did feel good to pack up my office and turn in all my files. My end of year evaluation was scary, but I did ok. I feel relieved that my first year (well half-year) of school psychology is over. It's only gotta get easier, right?
I inherited my inability to throw away food from my dad. I got off work a bit early today and considered just driving to Atlanta a day early. I literally thought: oh, I have to eat those four eggs in the fridge. So I didn't go. Instead, I took a walk and made a 4 egg omelet with pepper jack and sweet potato fries. One day, I'll cook again.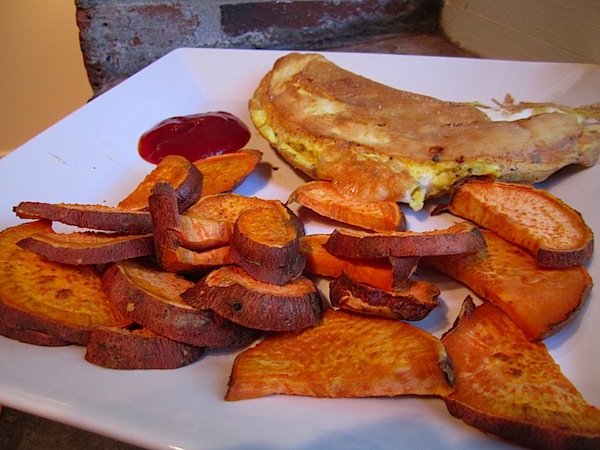 For now, I'm just gonna sleep. And savor one last night in my queen bed. The double in Atlanta is not so great. Don't tell Matt, but I decided to pack up our down comforter, duvet, and pillows with sham covers to bring down. If I'm gonna be squooshed with a sore back all summer, I might as well be cozy:)
To the queen I go. Night.