There's just something about being in Atlanta that makes me feel relaxed and content. Perhaps it's how simple things are here? There's a slow, southern pace and the vibe just seems so positive. My living space is also simple, as I didn't bring any of my clutter with me – only a few dresses + shorts for the summer and other necessities. I also have a nice clean fridge, stocked with just the items I bought for the week.
I also feel closure that the school year is over. I struggled a lot with my career this year and I'm happy to have survived the job switch and tucked that first year of work under my belt. I never really felt that stressed this spring, but I think the financial aspect of leaving my steady job was a subconscious stressor. Looking back though, I think it was the right decision, as I'm planning to stick with school psychology in the fall. I promise to update you with the details when I know more myself! As I've alluded to, there's been some problems with my school assignments, going full time, ect that I was dealing with last week. But, fingers crossed, I think I have another year of my life somewhat figured out. All I can say now is that having the summer off is the best thing in the entire world and I couldn't be happier with how that worked out!!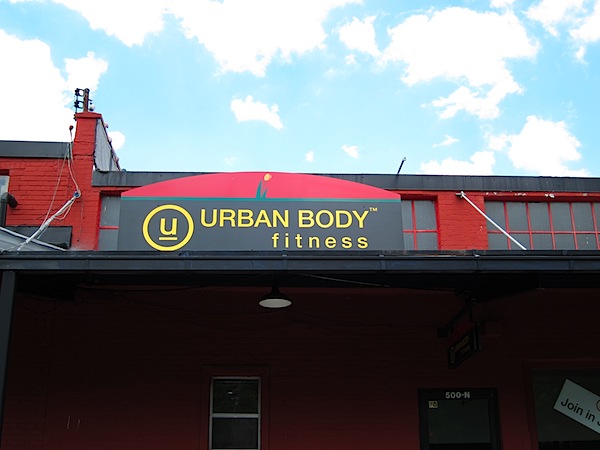 Today, I slept in. I bought fresh food at TJ's, I signed up for a one-week trial at the gym, and I cycled. Oh how I cycled! The gym has the same bikes as my beloved Northeastern studio and I was so excited to spin on them again. And the space is bright and the music loud! I'm out of spinning shape after a month-long break, but I still felt pretty good in class.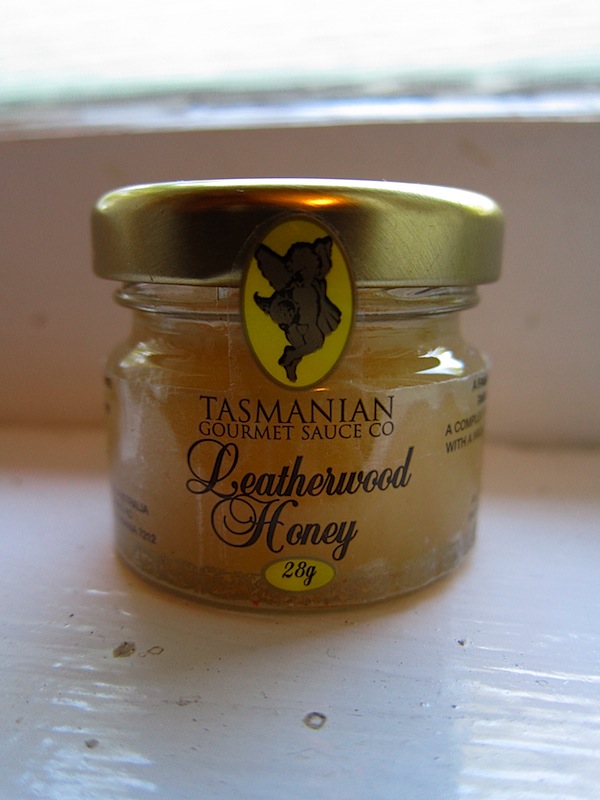 Matt will be working very long hours and doing a lot of traveling for his internship, so I'm going to be making simple dinners-for-one many nights this summer. I've been craving arugula since Saturday, so I bought a big bag for the week. Tonight, I used the Tasmanian honey I got from the weekend's wedding to drizzle over the greens and topped them with goat cheese, TJ's lentils, and a roasted sweet potato with balsamic and olive oil. The texture of the lentils made me think of chili and when the hot sweet potatoes melted the cheese, the whole meal was reminded me of nachos! Fun.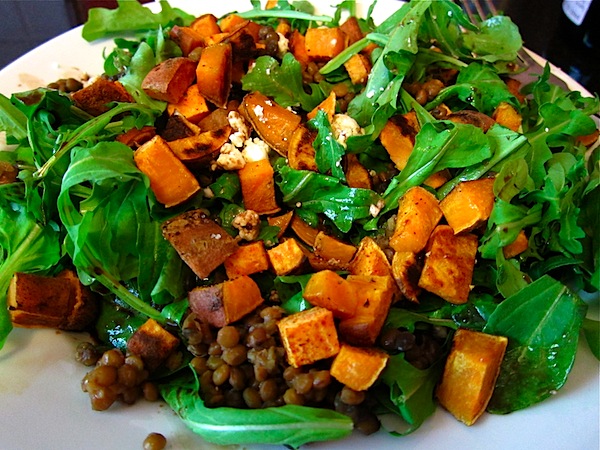 It's way past even my summer bedtime, so I've got to run. Adios.