Matt and I took an after dinner stroll last night and got into a wedding discussion and I totally forgot to blog. I couldn't fall asleep because I had this feeling that I was forgetting something, and then I remembered that I didn't post!
Anyway, if you don't want to hear about wedding stuff, please just tell me to shut up (or kindly skip this post). I figure I'll need an outlet to discuss these things…
Sometimes I just want to elope. The wedding industry has gotten so big. Don't get me wrong, I LOVE the idea of wedding planning, but part of me feels so guilty for participating in something that seems so silly and I'm tempted to rebel with a DIY farm wedding (too late for the farm). I think it's gotten worse now that the internet has taken over because you can see everyone else's wedding online. I love getting ideas and inspiration from photography blogs, but there's so much pressure to have all the details – little flags with the couple's logo in the signature cocktails, custom totes as gifts for the bridesmaids, a perfectly decorated vintage vehicle to drive a mile down the road, and that amazing picture with the model-like wedding party mid-jump. Despite my love/hate relationship with the whole affair, you better bet I'm gonna want all those details:) I'm a people pleaser, so I need to just remind myself that, at the end of the day, the experience is really more about Matt and I than anyone else. At the other extreme of that thought though is the risk of becoming a demanding bridezilla. As with everything else in life, the key is balance. I'm just grateful I'm getting a wedding.
)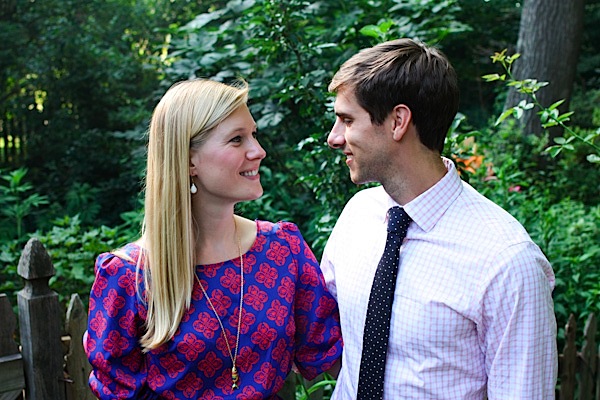 On that note, I'm gonna go eat puffins and watch Say Yes to the Dress: