That epic dinner on Saturday? It took place at Leon's in Decatur, a gem that many of you recommended! T'was my restaurant soul mate.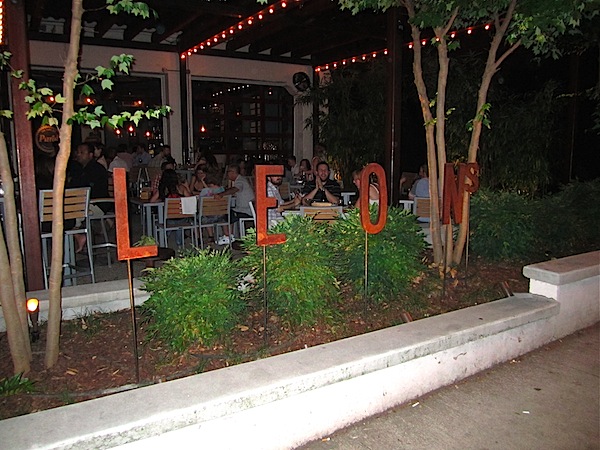 Why? Because there was outdoor seating, old garage doors that open in the summer, a long beer list, reasonable prices, a strong menu, a casual atmosphere, a feeling of excitement, and a great dessert. Leon's has it all.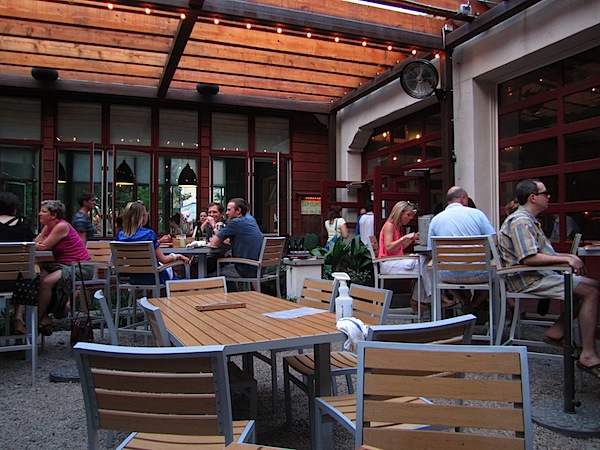 I started with a solid red wine. I think it was a tempranillo, or something full and earthy.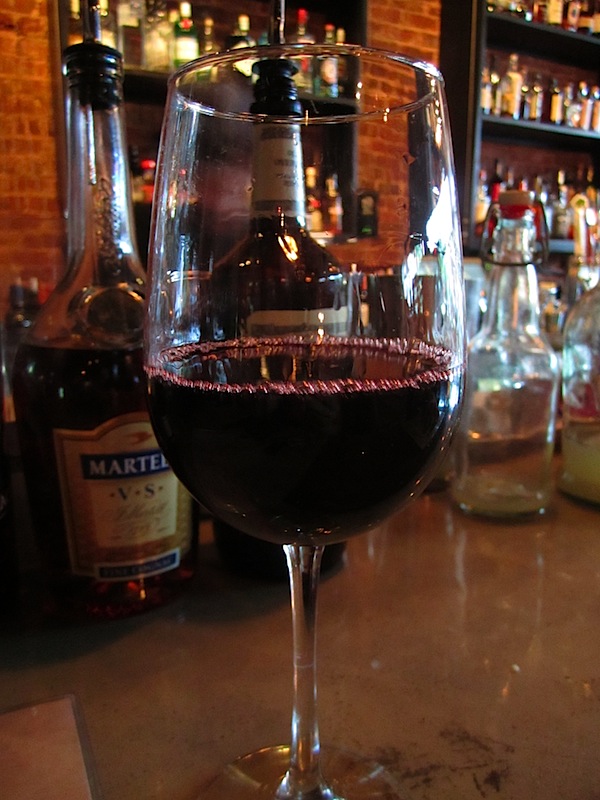 Matt and I had to ask the waitress to come back multiple times because we just couldn't decide what to order. Two of our four choices were from the specials menu – we didn't want to miss anything special. Of course, because these peppers were a special, I don't remember what kind they were…but something rare and medium in spiciness. They were flash-fried and topped with sea salt. Matt loved them, but I'm not a huge pepper person to begin with (unless they are peppadews).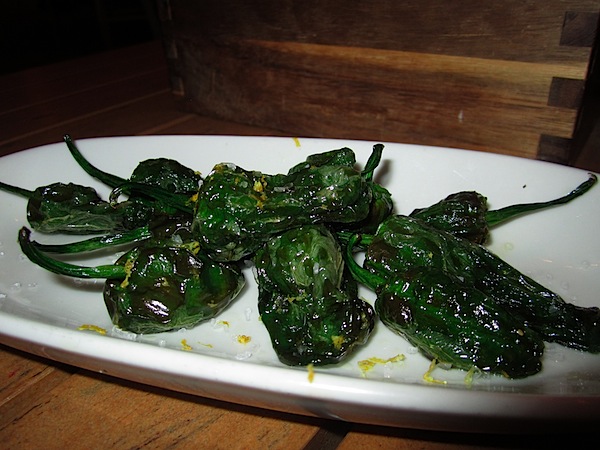 We just had to try the pub frites because of all the sauce options – we choose tarragon ketchup and goat cheese fondue (!!). Great fries!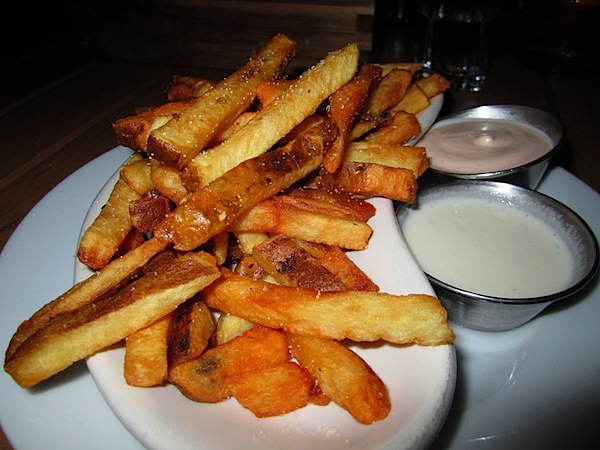 We ordered a pan-roasted snapper with all kinds of summer vegetables in a curry broth. Very fresh tasting, but the broth was also quite flavorful! Perfect for summer.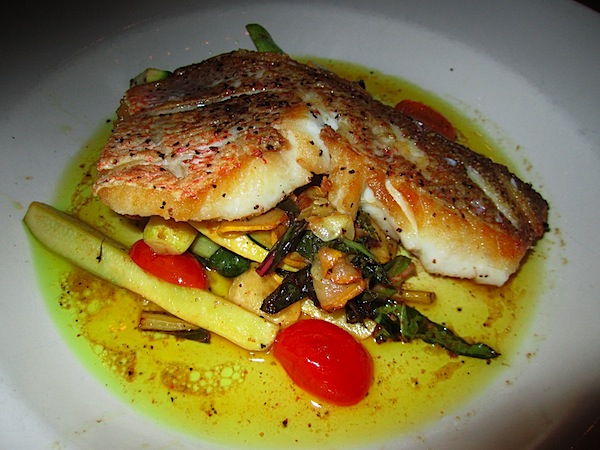 The star [of the savory fare] was the seared "veggieloaf" with roasted cauliflower, shitake-sundried tomato salad, and pecan romesco. Sooo fabulous. The loaf was made with quinoa and who knows what else, but it was bursting with flavor and the sundried tomatoes were a perfect compliment. Matt and I didn't even have to fight over this because the portion was large, and at $15, we'll prob be back to get another before summer is over.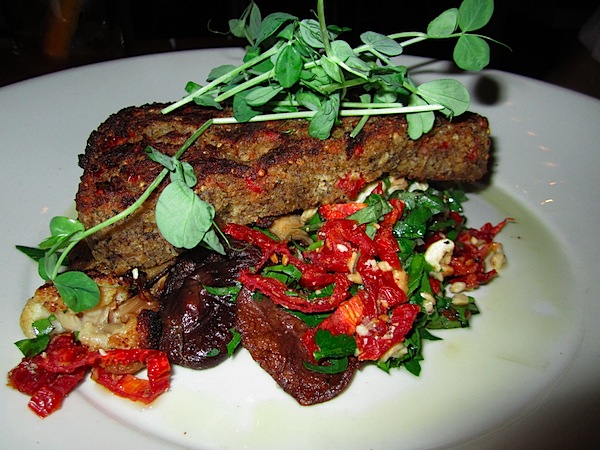 And that bag from last night's post? That's the half pounder.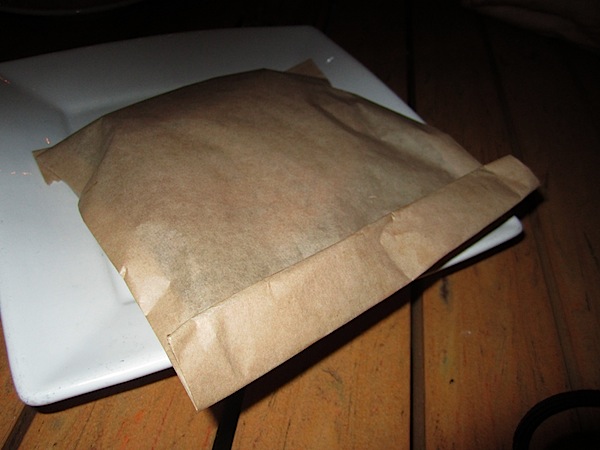 We were so stuffed from dinner that we didn't even consider dessert, but when I accidentally saw this on the menu, I knew we had to have it.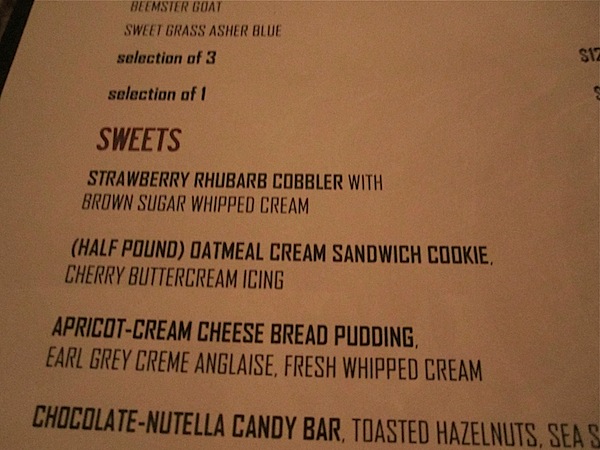 That's right, two huge oatmeal cookies filled with cherry buttercream.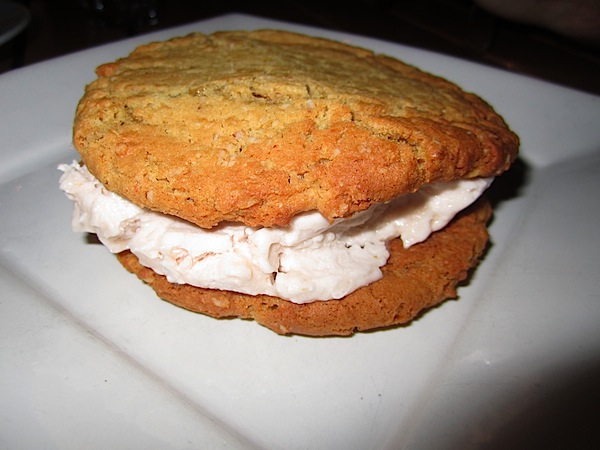 It really doesn't get much better than this.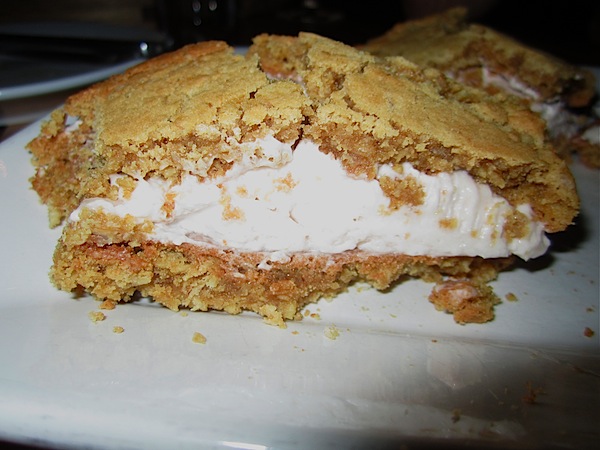 Leon, I love you.