I took myself to the pool today! My the public pool is nice – there was even a mini lazy river!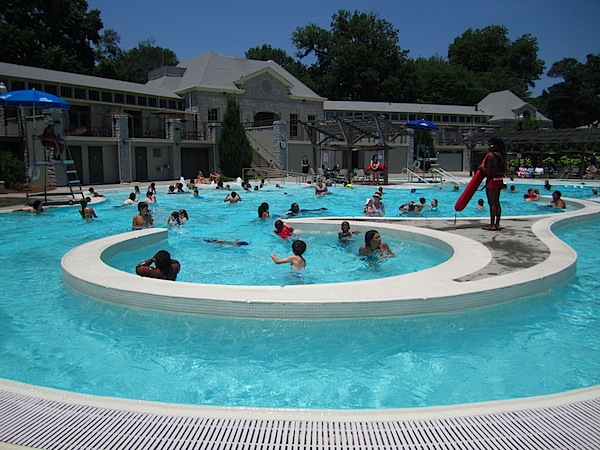 I've found that I'm much less tolerant of the heat and sun these days, so I took advantage of the adult swim to cool off. The temperature was perfect.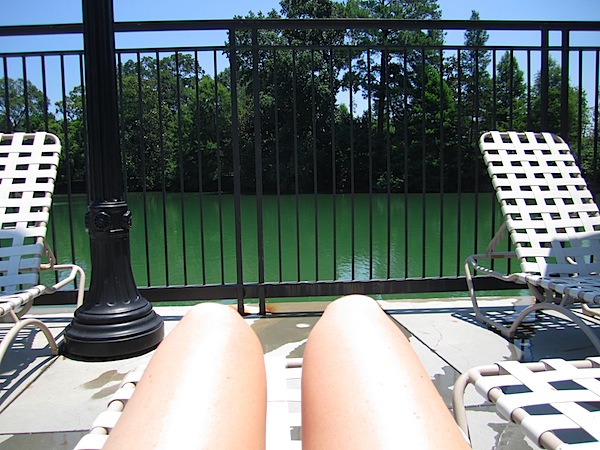 And there was a nice breeze. I packed an avocado and hummus sandwich, along with a juicy [over] ripe peach for lunch. It was quite fun.
Late afternoon, I hit up TJ's and straightened the apartment – I'm having lots of company this weekend (moms & dads).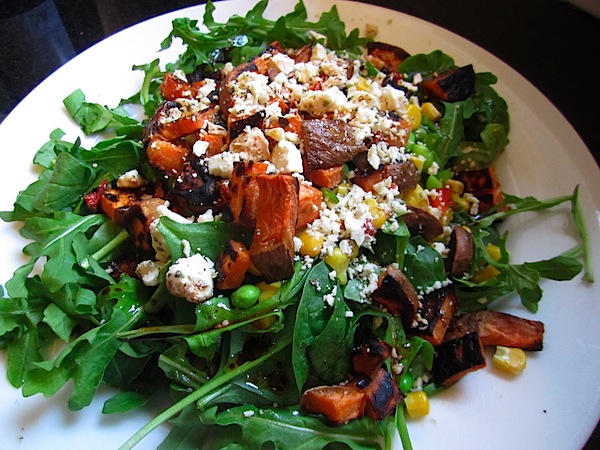 Dinner was another fiesta salad – Mediterranean feta, roasted sweet potatoes, corn, and homemade dressing.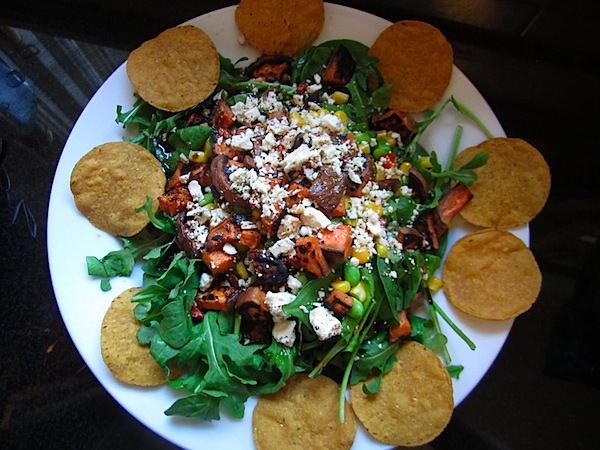 With chips + salsa, of course.
And that wraps up another summer day! It's funny how the less you have to do, the less you are able to accomplish in a day. Ya know what I mean?