I love that there was a weekend in the middle of this week! Tuesday was Matt's birthday, and since we love nothing more than eating out, I took him out! I had made reservations at a neighborhood restaurant, but once it started to pour, I changed our plans at the last minute. I figured since we had to drive, we might as well venture out of the neighborhood. So we headed to Rathbun's in the Old Fourth Ward.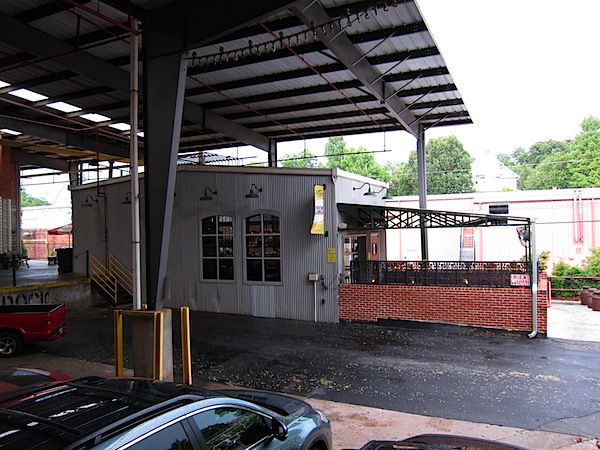 We stopped for a drink at the very cute Krog bar next door. It was completely empty and I was sad that they didn't have a full bar (mostly wine). I ordered a gin and grapefruit drink that was strong and tasty though.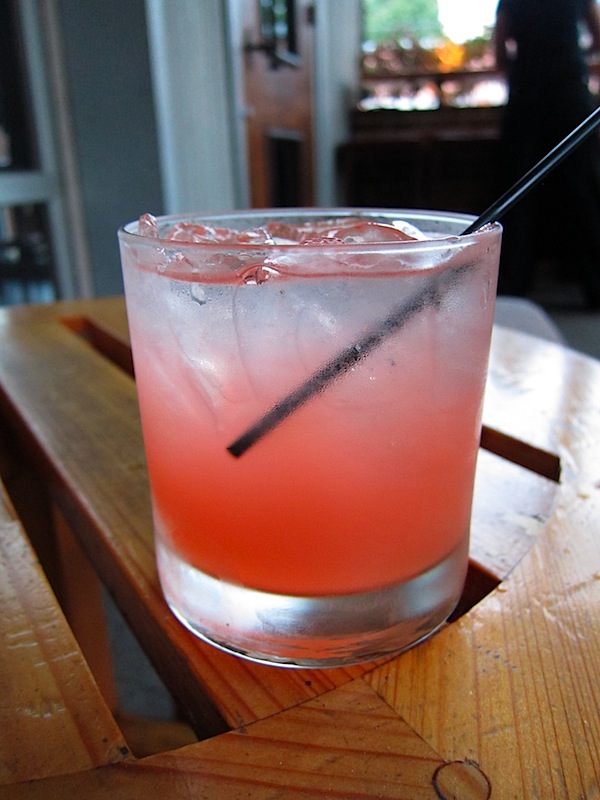 Rathbun's is yet another restaurant in an old renovated warehouse. It was quite dark and romantic inside.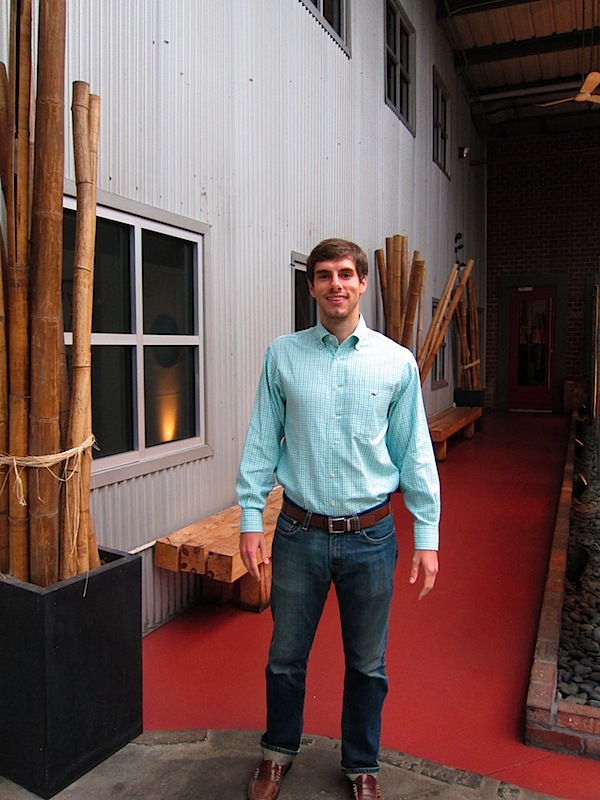 I had one of the spiciest malbec's I've ever experienced (Tinto Negro from Mendoza, Argentina) I wasn't expecting such a punch of flavor and actually starting coughing after the first sip:) It was sooo good.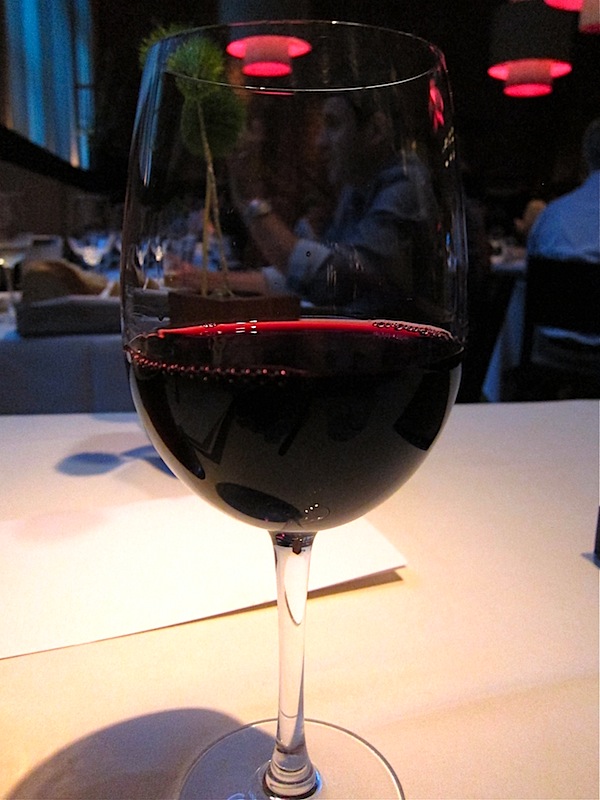 Matt really wanted the pork belly tacos, but they were a bit disappointing – kind of tough and not as flavorful as other pork belly we've had.
And when we saw the eggplant steak fries go by, so we just went for it and got another appetizer. I'm glad we did – these were amazing!!! They were huge chunks of eggplant that had been fried and topped with powdered sugar. There was tabasco for dipping. Twas a very unique combination.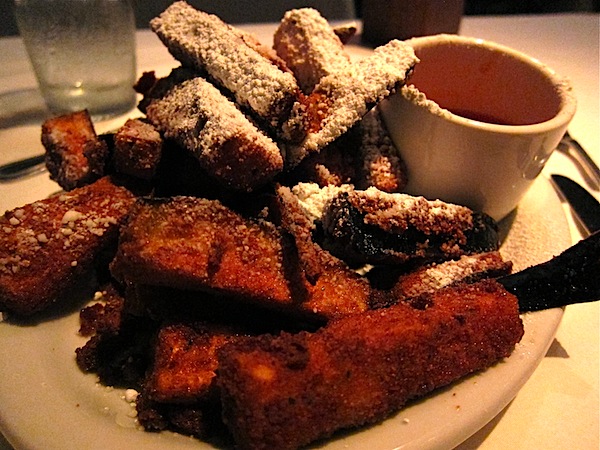 Both entrees were fabulous: the wild snapper was prepared with squash, pimenton pasta, and chimichurri. The pasta was made in-house and was out of this world.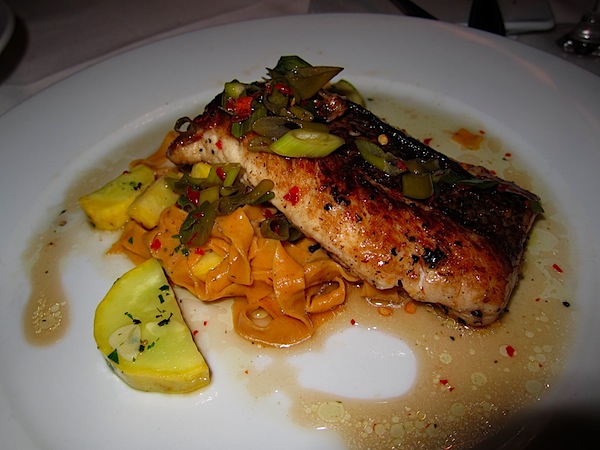 And five jumbo sea scallops over country ham grits with asparagus. Mmmm…the grits! This portion was huge, and after all the fries, we came home quite stuffed.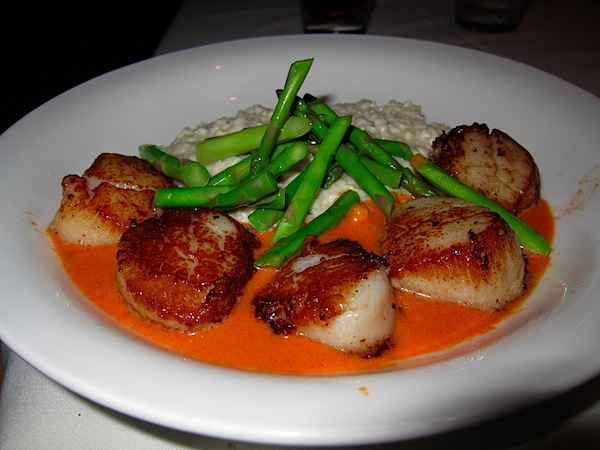 The next morning, my fourth started out fabulously with a picnic and a trip to the Piedmont park pool. I got some sad news about our kitty in the afternoon, but I rallied and drank a few drinks in Lillian's honor. Matt even proposed a toast to her life and we enjoyed high gravity beers:)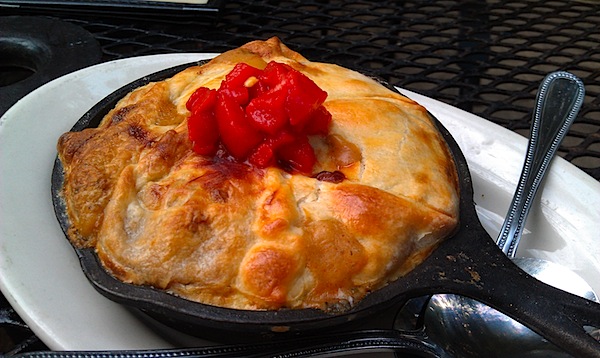 We started out at Front Page News in midtown, where we snacked on New Orleans crawfish pie and fried pickles.
Then, we headed downtown to the rooftop bar at The Glenn Hotel for the fireworks. We got there kind of late, but still managed to see an awesome show against the Atlanta skyline.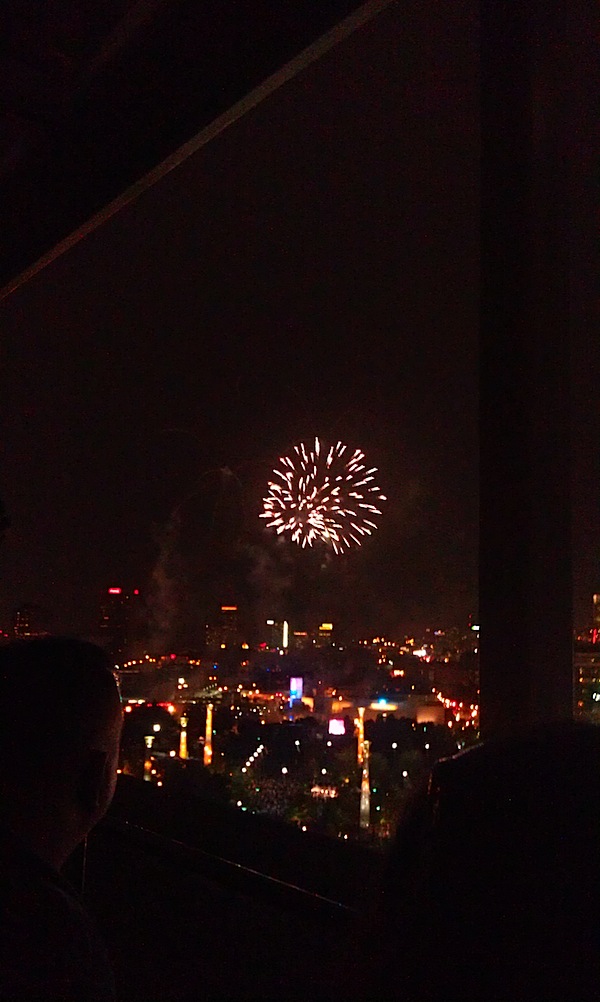 It's been a great couple of days and tomorrow is the weekend yet again. Sweet.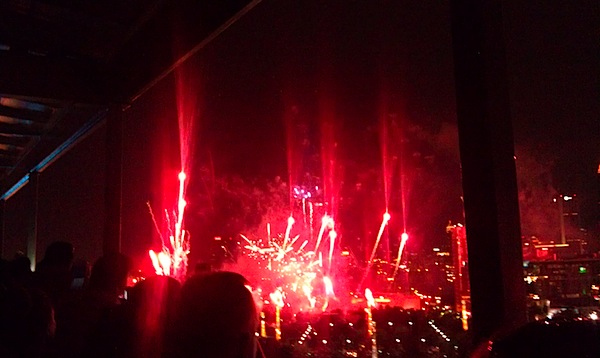 Hope yall had a happy fourth:)