Well, I arrived in Texas two hours late, but I arrived via first class! I'll take it! Who knew there was unlimited alcohol up there….And three course dinners. It was quite an enjoyable experience, especially because of the beautiful sunset I got to witness over the western sky.
Sadly, I missed the opening dinner because of the delay, which involved lots of Tex-mex and, as Matt described, plentiful fruity, girly drinks:) I still managed to walk around the resort (we're at the Gaylord Texan) and soak up all the little details last night.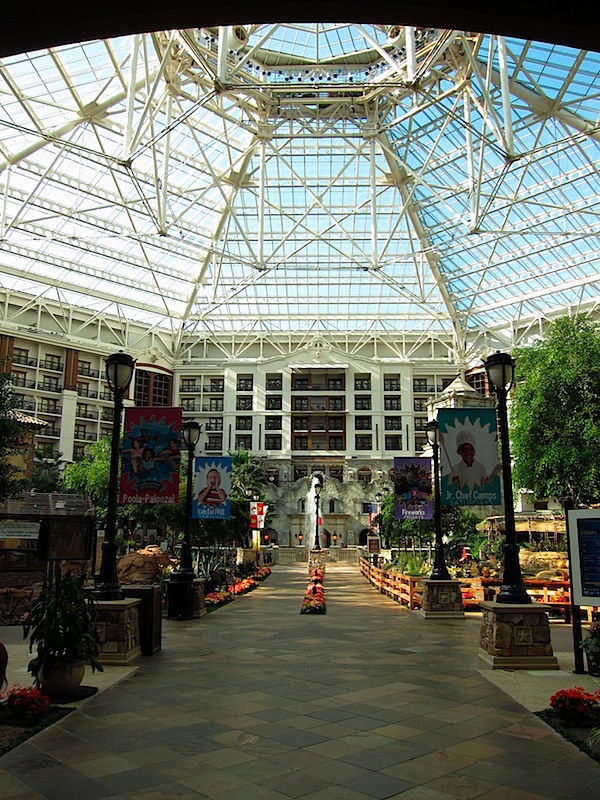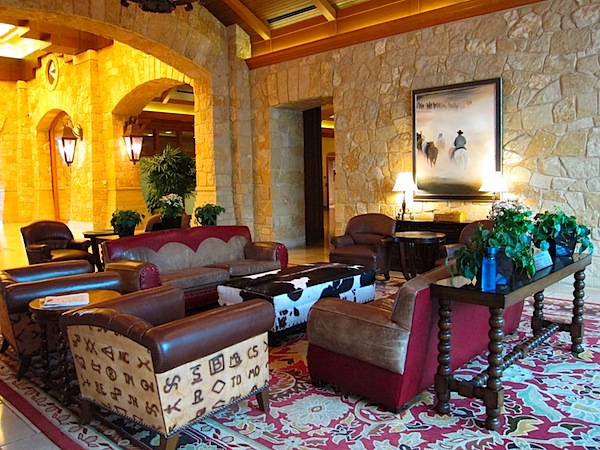 The resort is modeled after different areas of Texas – i.e. the Riverwalk in San Antonio, Hill Country, ect. While some might think it cheesy, I absolutely love themed resorts (think everything in Orlando), especially when it feels so real.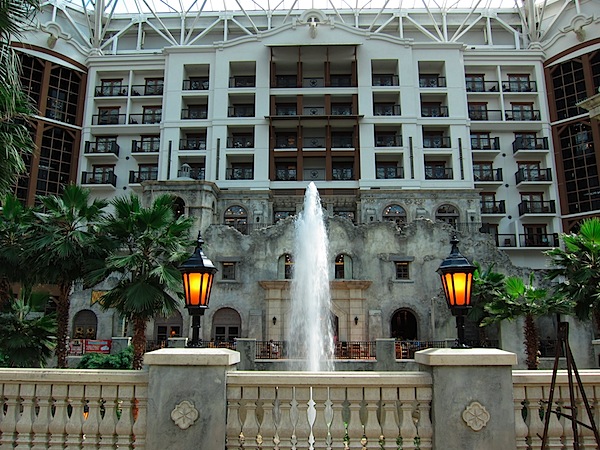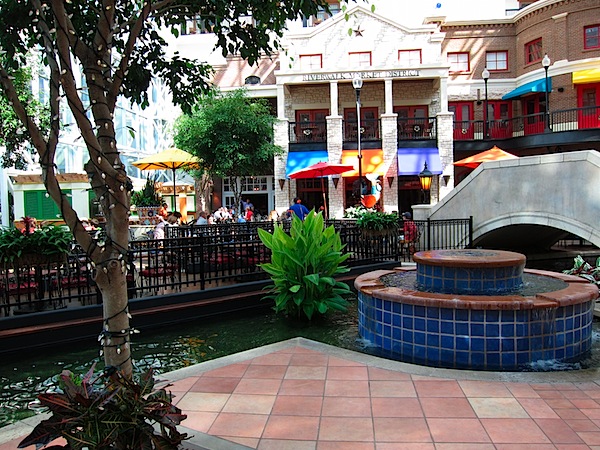 The whole resort is located in a huge atrium, so it feels like you are outside, but without the Texas heat. I do love hot weather, but I sure don't mind being inside in the middle of July.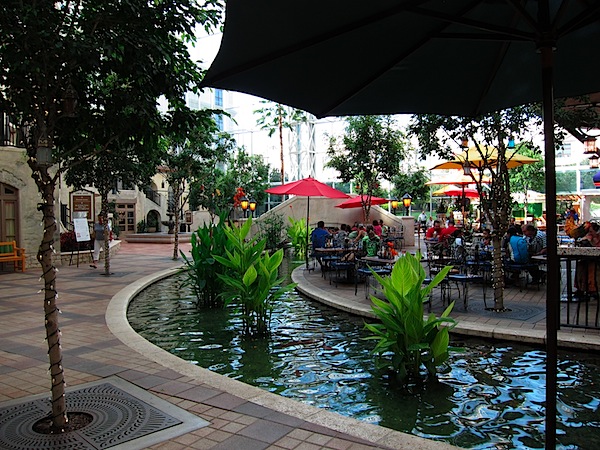 Everything feels so Texas!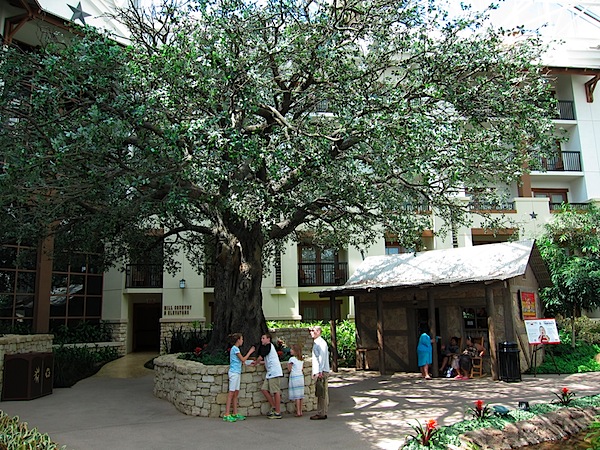 This morning, since Matt was off to attend conference events, I knocked out a run in the fitness center and then spent the day at the mini water park.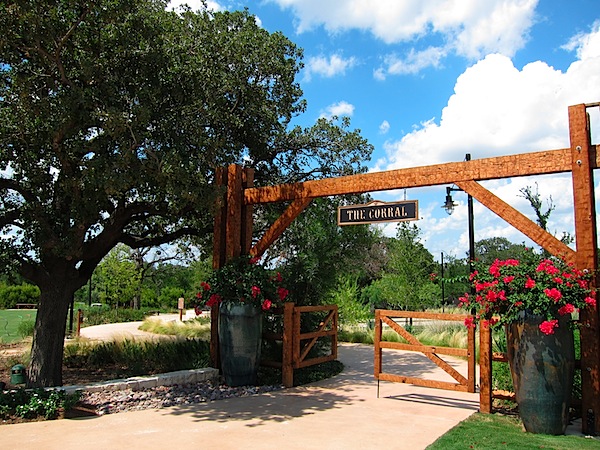 Which was heaven.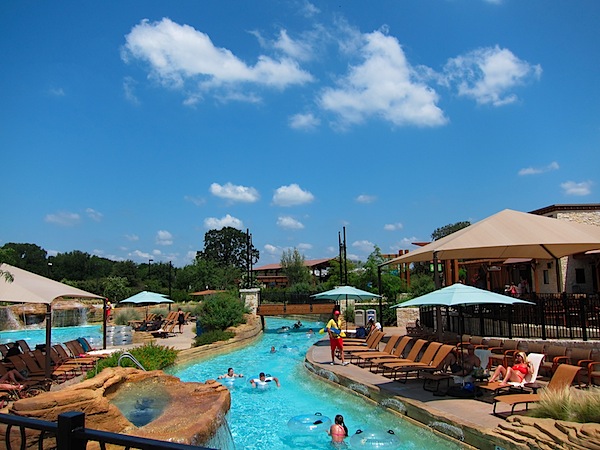 I planted myself right beside the lazy river, and aside from getting up to get in and out of the river (and to buy a sandwich for lunch), I pretty much spent the entire day on this chair! Surprisingly, I was less hot poolside here than in Atlanta, and it was quite nice having a DJ playing all my favorite songs. I was sooo tempted by all the margaritas and daiquiris going by, but decided to resist because we have lots more fun heading our way these next 3 days.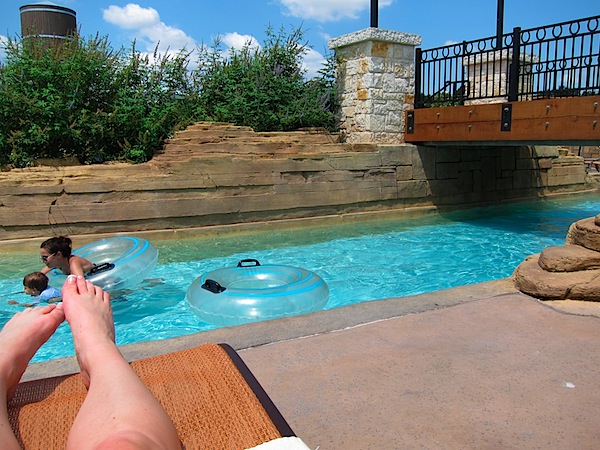 I think my ultimate goal in life (not really) would be to have a lazy river in my backyard and throw massive pool parties.
—
I just showered and threw on a dress, and now I'm off to meet Matt for some kind of dinner and social networking event. And for those asking for a snap of my haircut, here it is: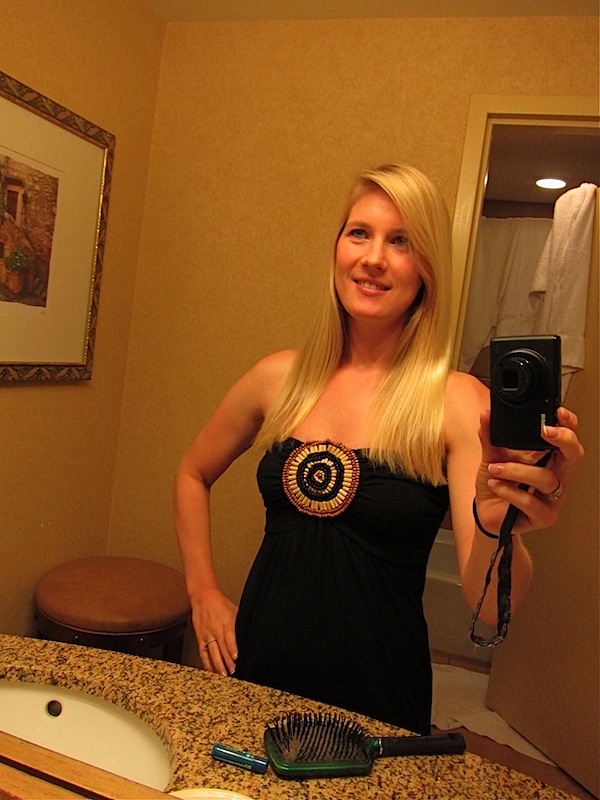 Doesn't look much different, but just feels better and seems much less frizzy!
See ya.