Wow. What a weekend! I traveled to Boston to be a bridesmaid in my friend's wedding. Everything appeared to go exactly as planned and I had a blast:
Friday night, the groom's parents hosted a lovely rehearsal dinner at the Nashoba Valley Winery. The setting was beautiful and the food fantastic!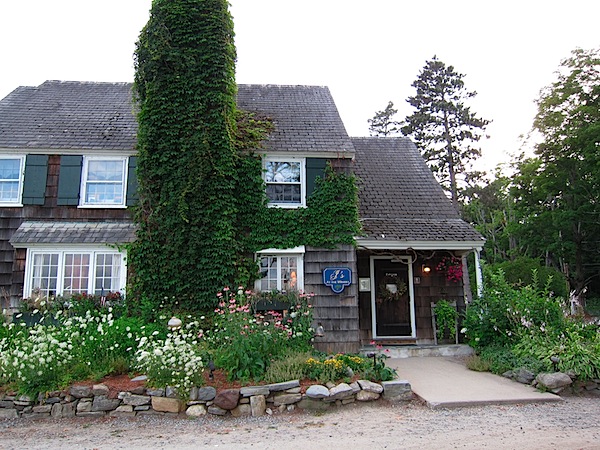 I sipped on red wine, but the beer was very tasty too!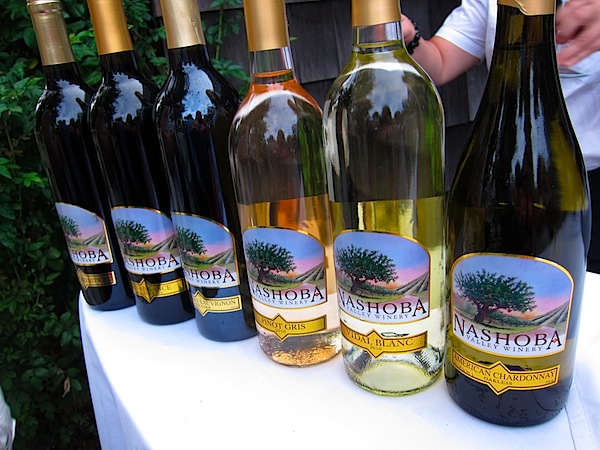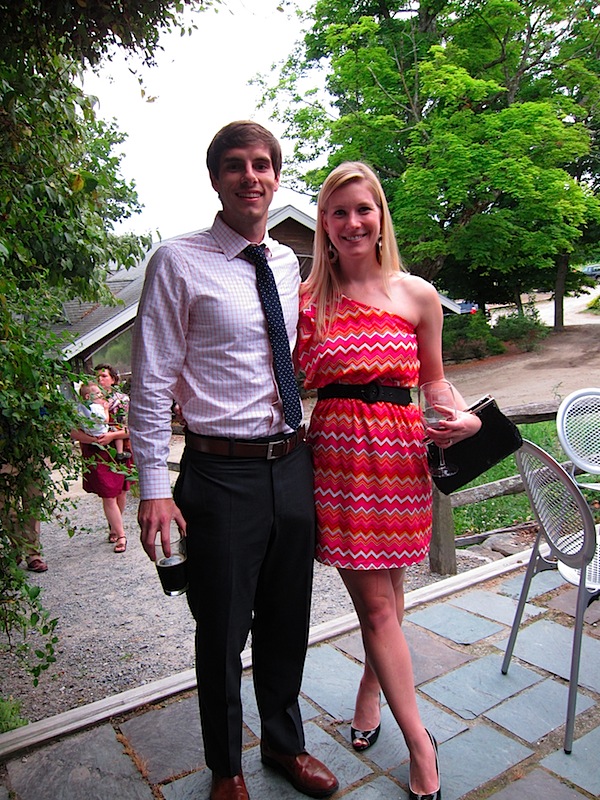 Dinner was a full three course meal and the winery used a lot of fresh, local ingredients! I had the gnocchi with sausage as an appetizer and enjoyed it very much.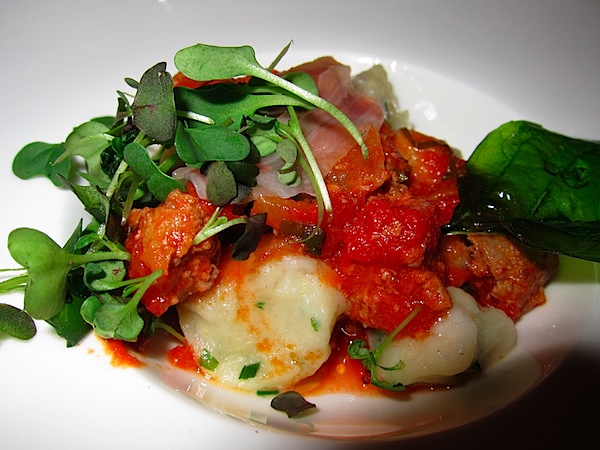 But what I really loved was my entree – a HUGE pork chop over lemon grits (!) and a corn relish of sorts. The meat appeared to be encrusted in herbs/breading which made it extra flavorful. I was hesitant about pork chop because it can be dry, but this one was quite juicy.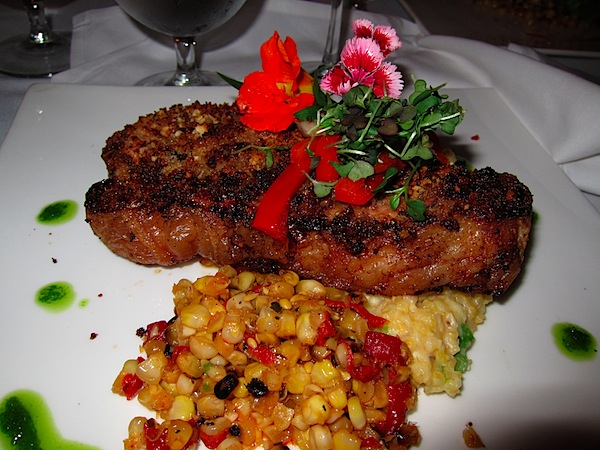 My dessert was a lemon goat cheese cake, which was very light in comparison to my entree. Delish.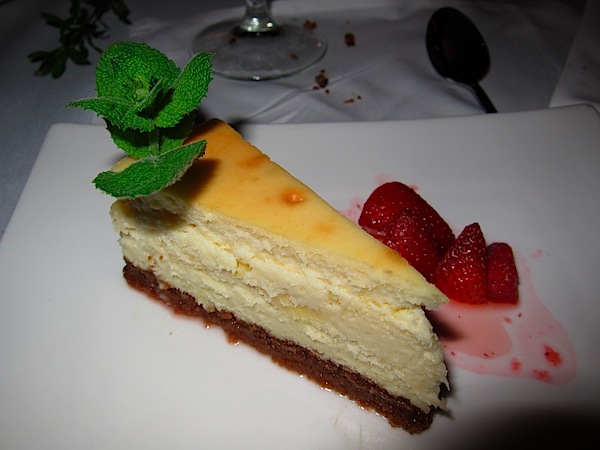 Saturday, I was up bright and early to get ready for the 2 o'clock wedding. I had my makeup done and just wore my hair down and curled (which I'm regretting now). I like my makeup dramatic, but the makeup person went a bit overboard and I felt a little silly. At least some of it wore off over the course of the day and you can't really tell in the pictures. I'm definitely going to have to do a hair and makeup trial before my own wedding, because I was not feeling very confident after how I looked on Saturday.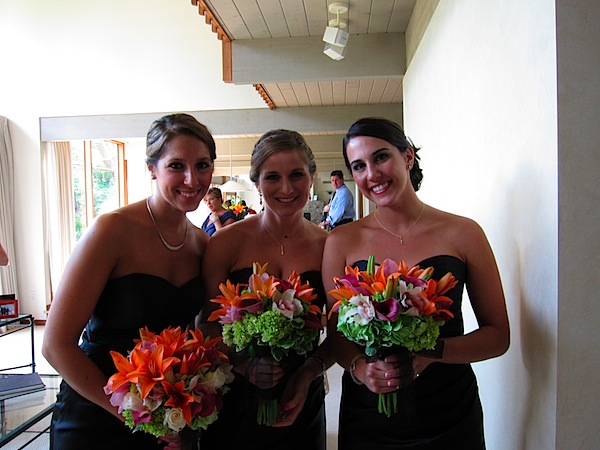 The bride, however, looked GORGEOUS! She was cool as a cucumber throughout the day too.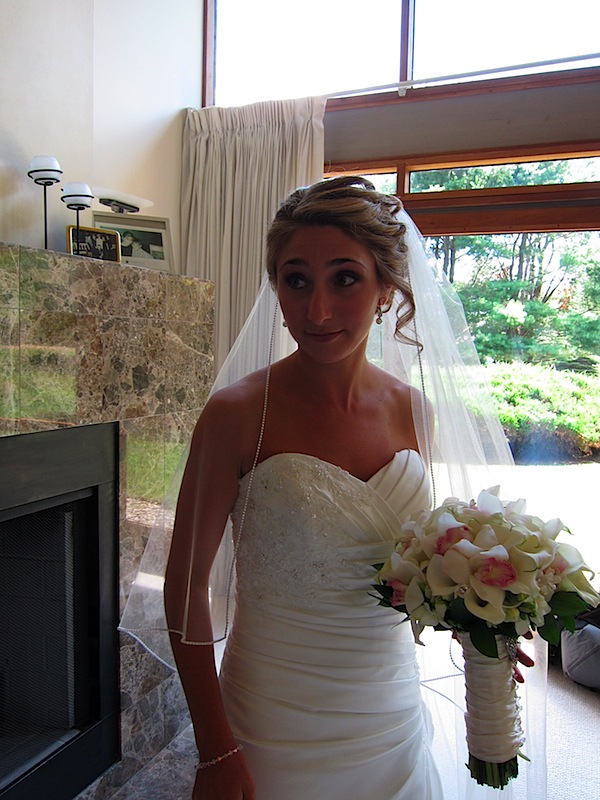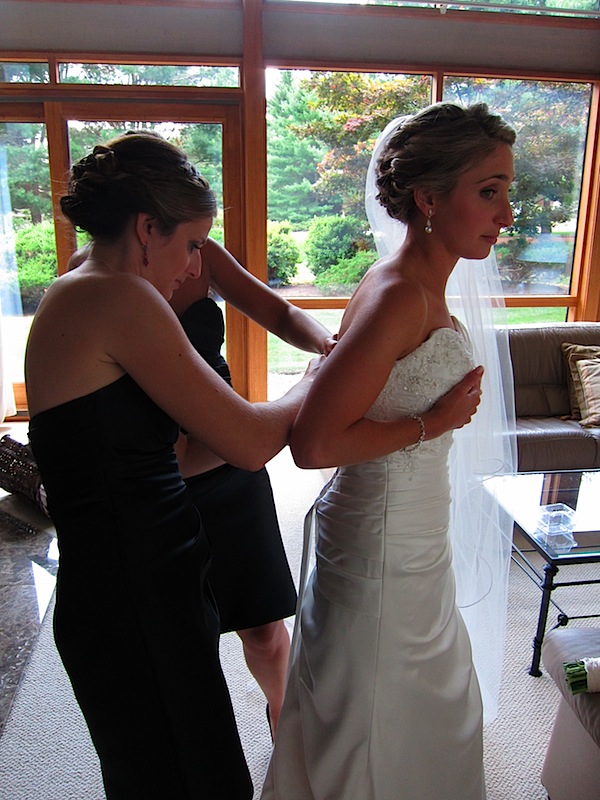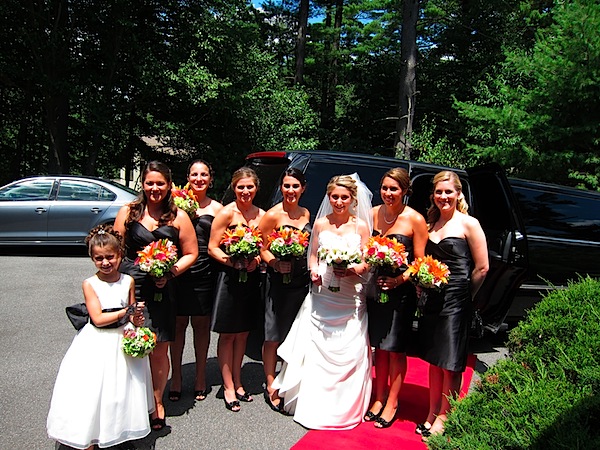 Making my way down the aisle with the bride's brother…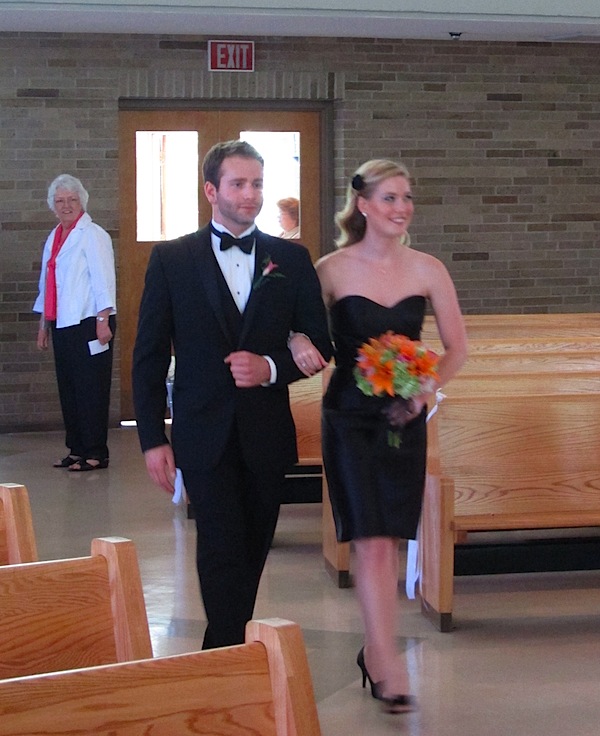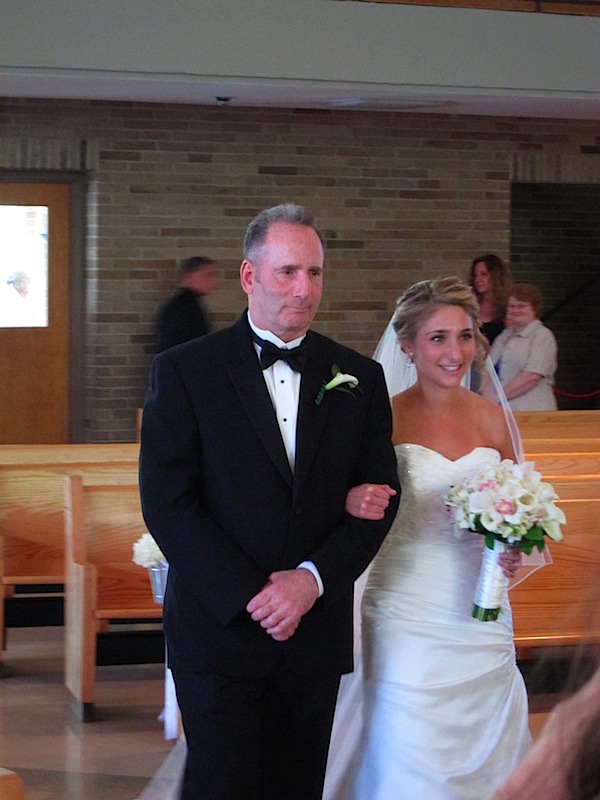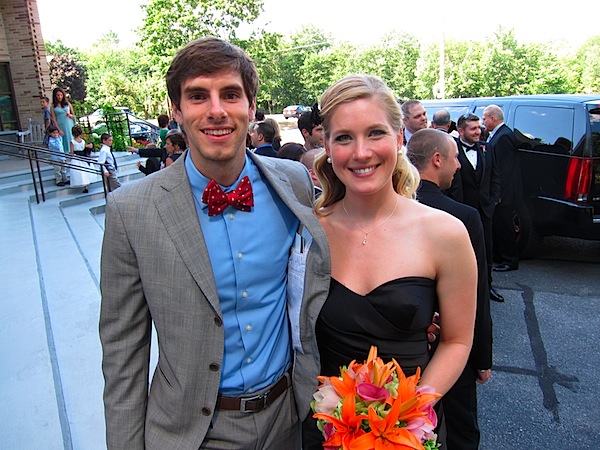 The reception was held in Gloucester so we had a long limo ride with lots of bubbly.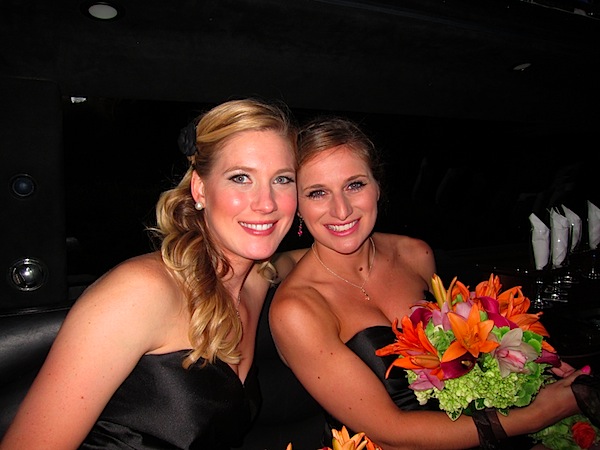 We took photos on a beautiful beach and I can't wait to see how they turn out. The experience made me so sooo happy that I'm getting married at the beach!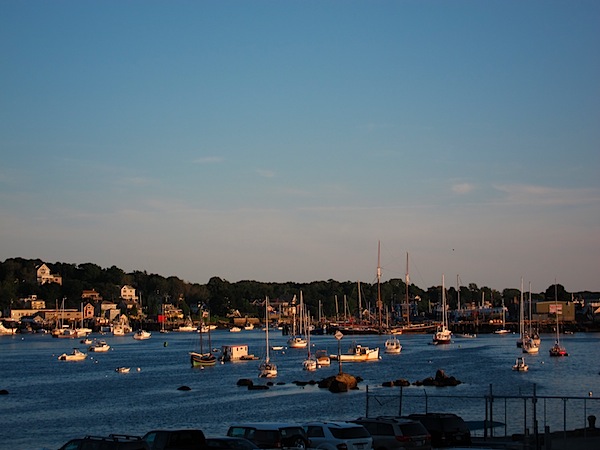 The reception hall had an awesome view of the boats and the weather was perfect on Saturday. It felt like fall!!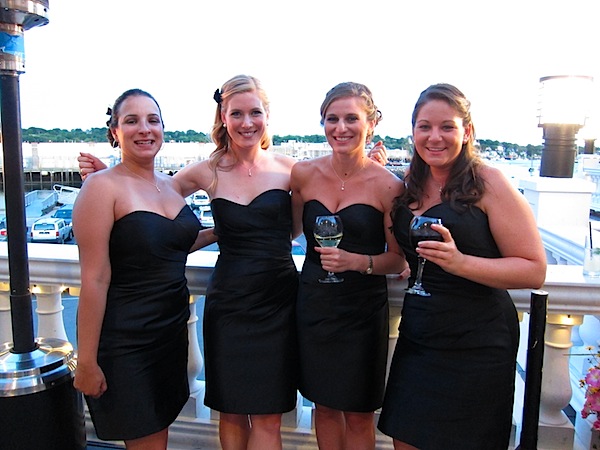 I had lots of seafood – shrimp and grits, tuna, scallops, and coconut shrimp during cocktail hour. As well as the signature drink – a pineapple and rum concoction with a spiced rum floater. Of course, being back in New England, I also ordered a Dark + Stormy. Yum.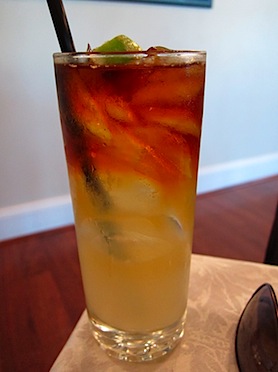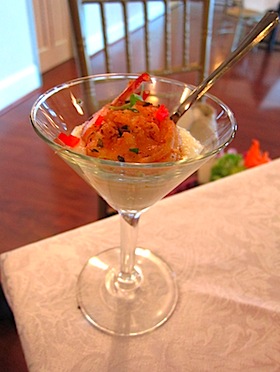 The food was excellent, but I got too full too fast.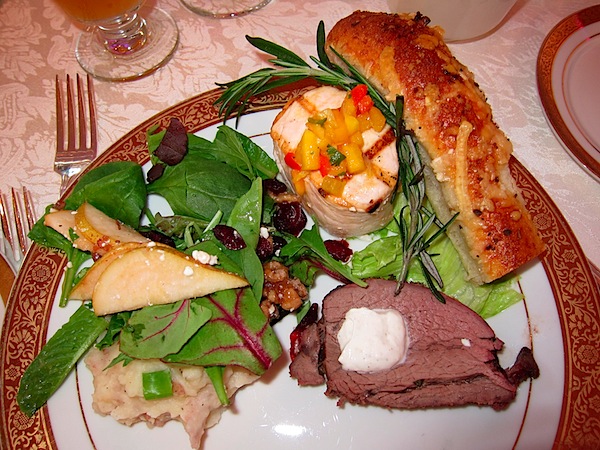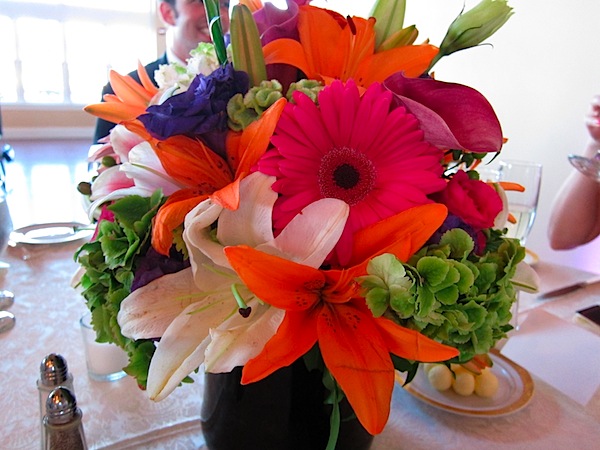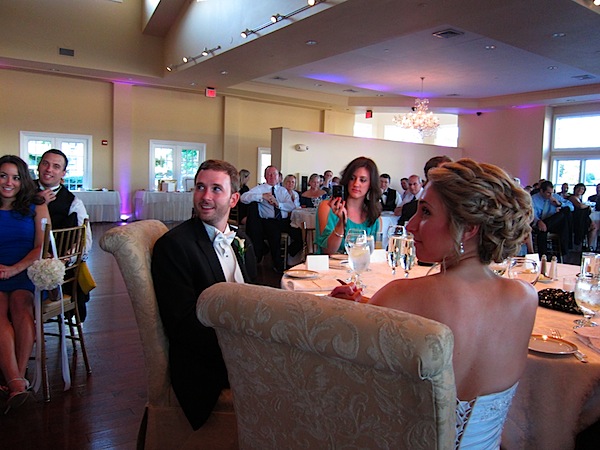 But luckily, I still had room for hours of dancing. I literally woke up sore on Sunday because of the dance floor session.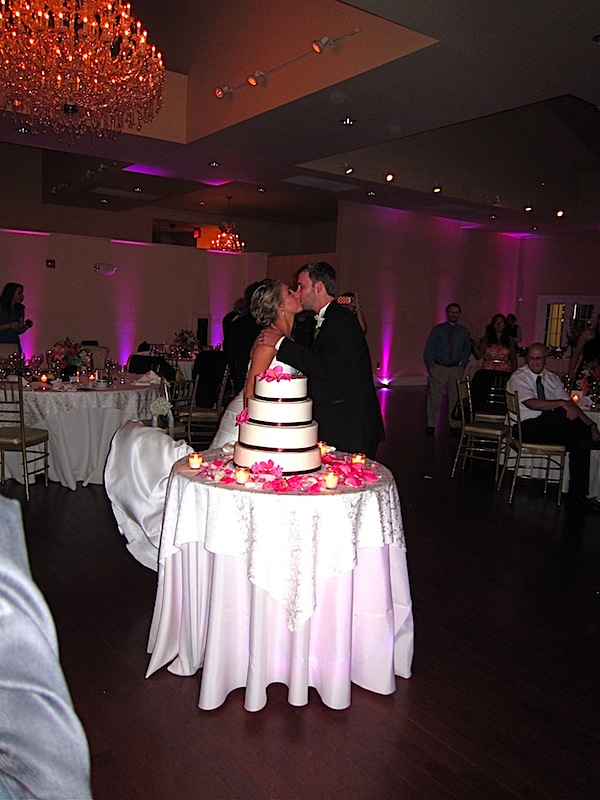 I only got a small silver of cake during the reception because I was so busy, but there was tons leftover, so I got to take some home. Cake in the hotel room at the end of a wedding is the best. And, as an added bonus, I got to eat another slice at the airport.
Here's hoping the bride and groom have a fun-filled marriage with lots more dancing and cake!!!