I'm back in the ATL for the final stretch, but going back to NC this weekend made me sooo ready to get back to Durham and regular life! If you are just tuning in, I traveled home to go my sister's baby shower. She's due in just a few short weeks!!!
I went home on Thursday night, which means I got to go wedding dress shopping with my mom on Friday!! No purchases yet, but def. found some dresses that I really like.
My sister and her MIL arrived in town on Friday evening, and we had a lazy Friday night with wine, guacamole, shrimp, make-your-own subs, and chocolate chip pie. I've been so go-go-go this summer that it was sooo nice to just stay in on a Friday night and relax.
Saturday was the baby shower, which was put on by one of my sister's childhood friends. Everything was soo cute!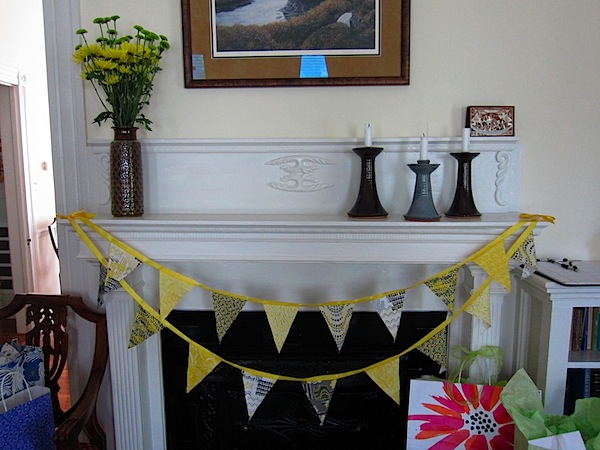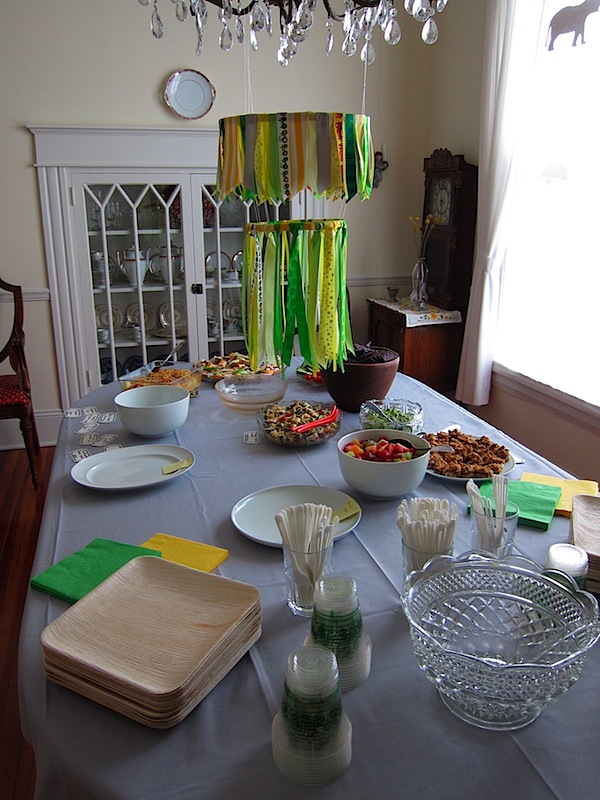 And the food was fabulous!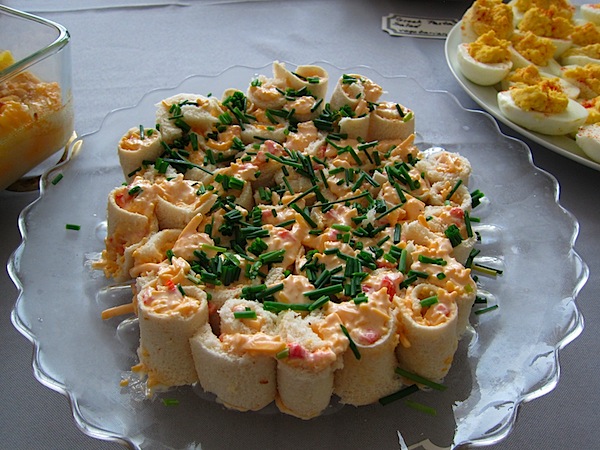 My favorites were the pimento cheese rolls,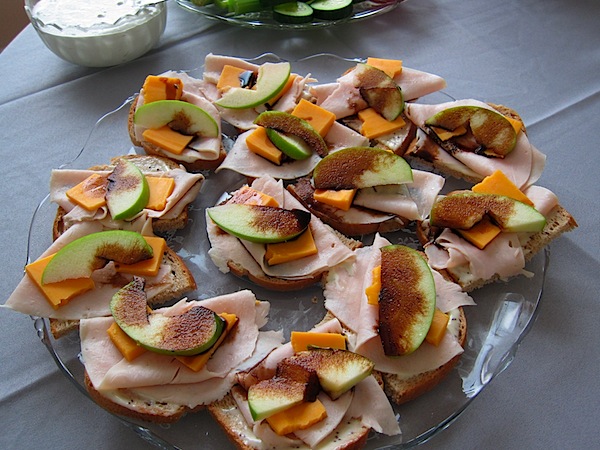 turkey, cheddar, and apple sandwiches,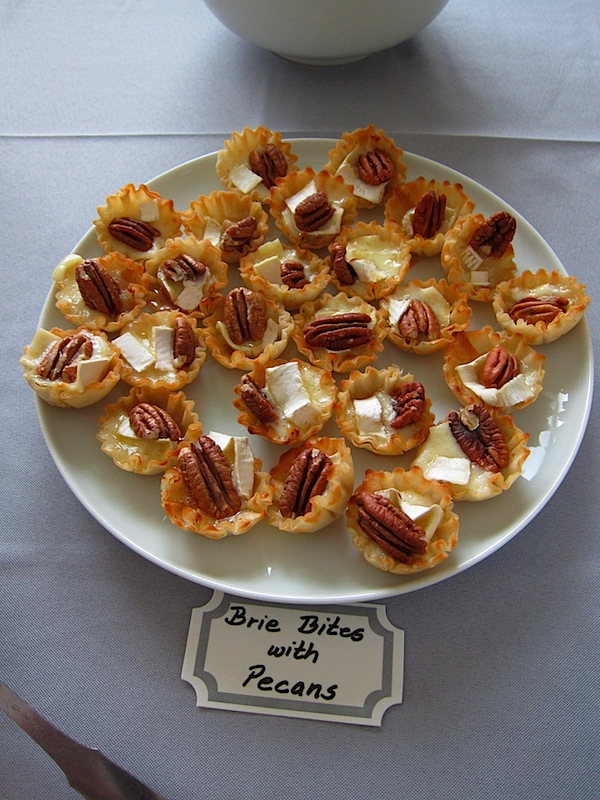 brie bites,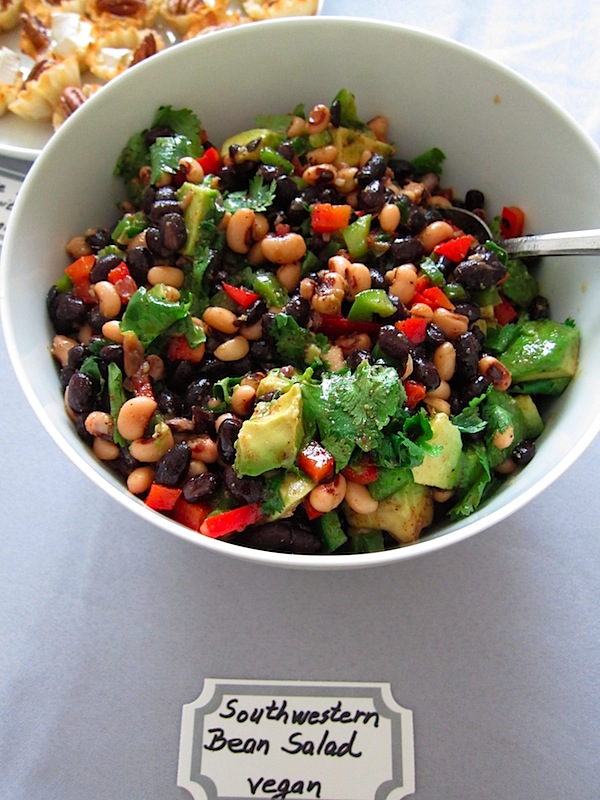 and the bean salad!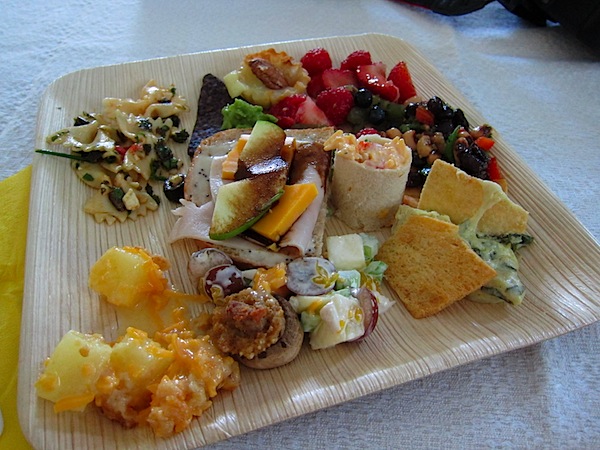 I obviously tried everything!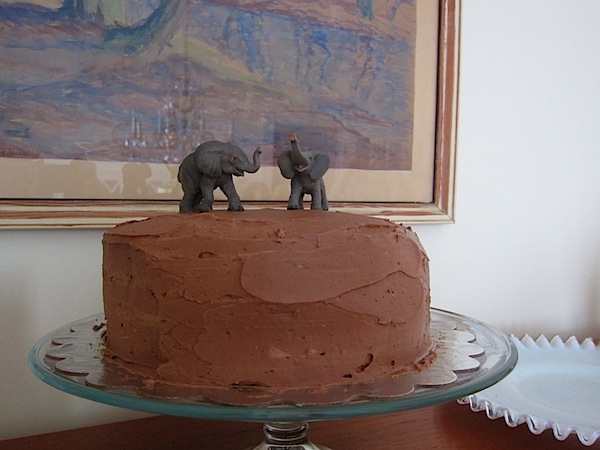 And no shower is complete without cake (and ice cream). There were two kinds of cake, both homemade by the host. The fresh strawberry cream in the middle of the chocolate cake was awesome.
We played a game where we had to guess which guest belonged to different baby pictures.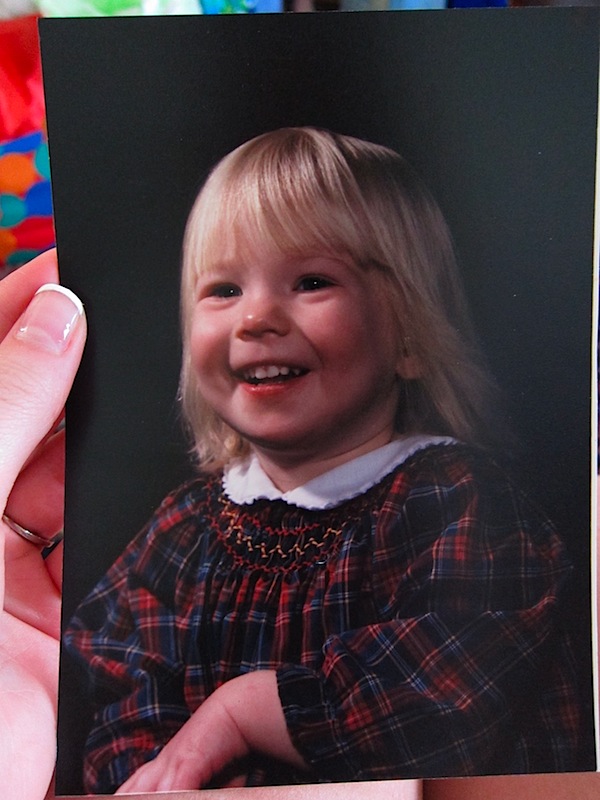 But the best part was watching the opening of the presents – it was more exciting than Christmas because they just kept coming!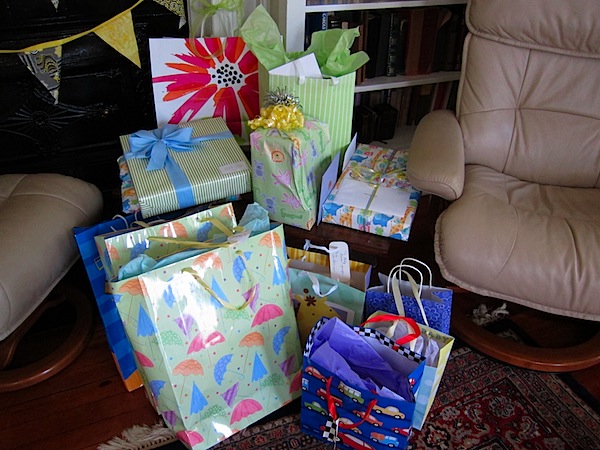 The little clothes and toys are my favorite – so cute! And check out this handmade quilt.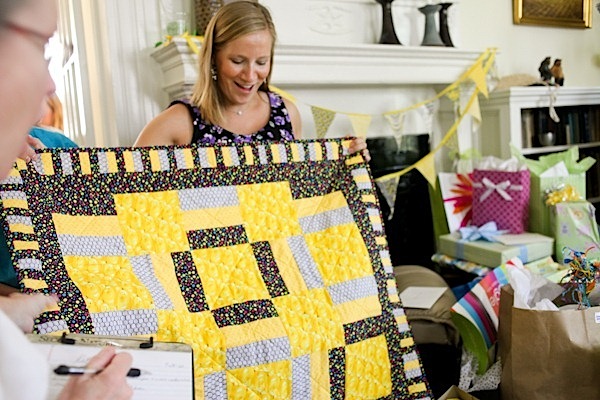 Now we just need the baby to arrive!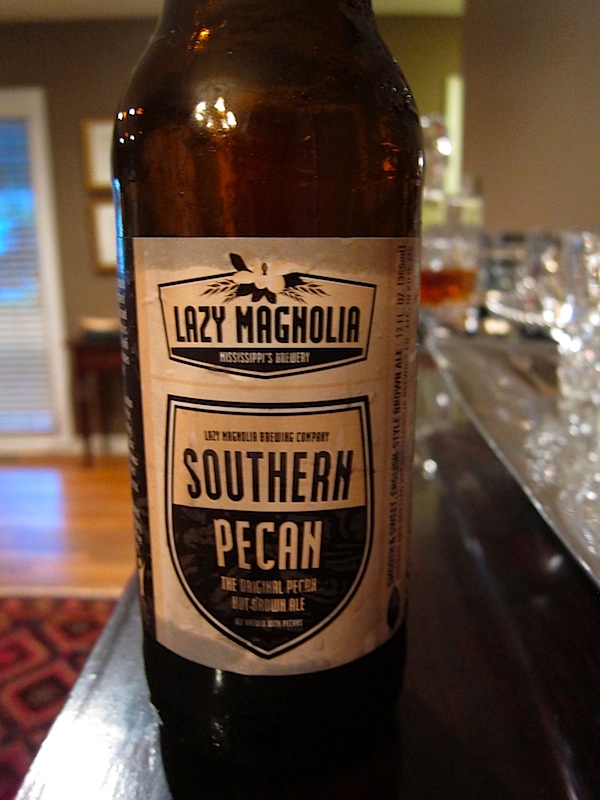 After the shower, I headed to the airport and Matt picked me up on the other side 4 hours later. We drove straight to our friends' home for a good old summer bbq. We drank Southern Pecan nut brown ale and chowed down on hamburgers and fun-fetti cookies.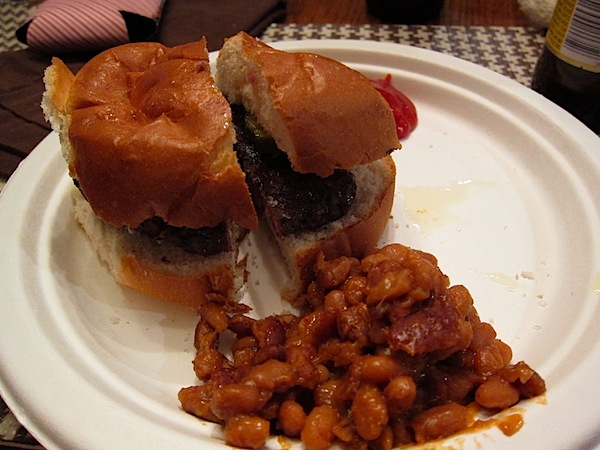 And I got to watch the Olympics too (we don't have TV here other than Netflix…)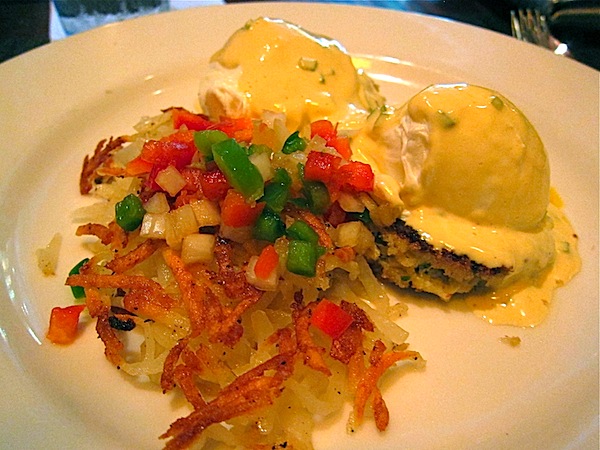 And this morning, we brunched. I keep hearing about brunch places in our neighborhood, so I'm glad we finally got to check out the brunch at Murphys. We met a Davidson friend there (who is in medical school) and talked about all kinds of interesting things. I had the crab cake benedict with jalapeno hollandaise – tasty. I think the blueberry muffins and scores that arrived before brunch were probably the best thing though.
I'm pretty excited to get to bed tonight. These busy weekends leave me soo tired.
What were you guys up to?