It's been quite a nice Monday here! I babysat today and went to a spinning class this evening. It seems the weather has cooled off just a bit, so taking the little guy on a walk this morning wasn't so bad.
Matt got home from work very late, so I made one of my quick go-to dinners, which has actually become my favorite packed lunch: TJ's black bean taquitos toasted in the oven over TJ's lemongrass rice with avocado and salsa. It's full of flavor for a frozen meal:)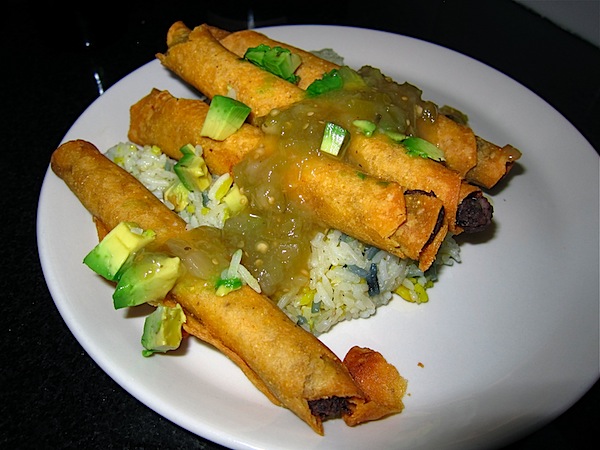 But the highlight was this unknown bar that Matt brought back from Illinois – he was traveling there for work and heard about a special bakery! From the wrapper, I thought it was some kind of sweet bread, come to find out it was a dense blondie-type bar packed with white and milk chocolate as well as butterscotch. SOO good!!! Really made my Monday.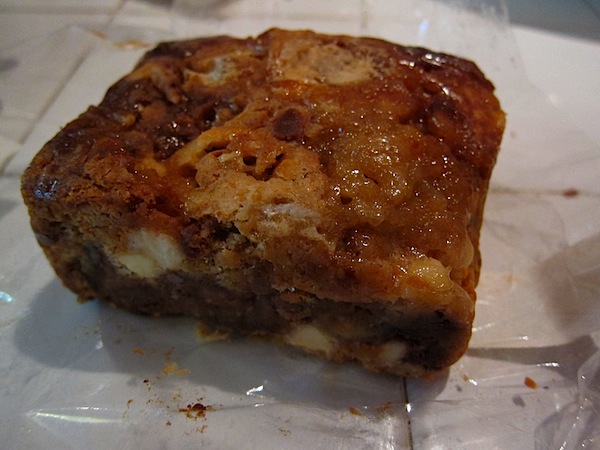 Now, I'm off to watch the Wonder Years (I can't believe Matt is agreeing to watch it!). So sad that we can't watch the Olympics:(
Atlanta readers: a couple people have asked me about a meet-up, so I'm hoping to organize a frozen yogurt outing on Sunday. Email me or leave a comment if you are interested!