Ecto just ate the previous post…let me try to remember my thoughts…
-There was a hint of fall in the air today. This is about the only time of year when I get tired of the heat.
-How do you ever decide on a wedding dress?
-Where should we move after Matt graduates?
-Fish never tastes as good at home as it does in restaurants. I should just give up.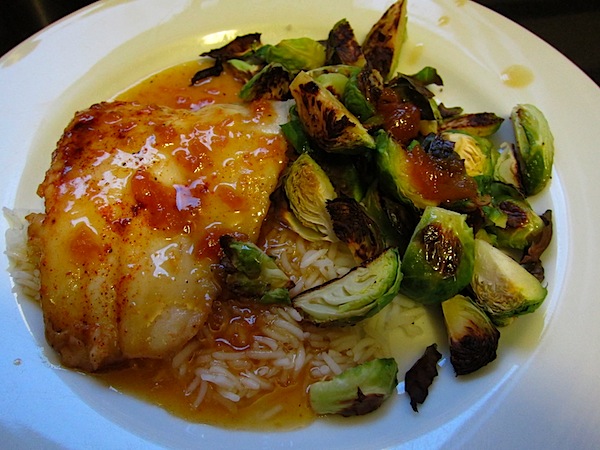 -Jam/jelly reductions make the best sauces.
-I can't believe I love brussel sprouts. I barely knew what they were three years ago.
-I'm already sad to leave my gym in Atlanta. But I'm so so pumped to get back to my apartment and my TV.
-Atlanta readers: don't forget to let me know if you want to join Sunday's meetup.