Food trucks are taking over. But I love 'em. And love that 'gourmet' food is getting cheap and trendy.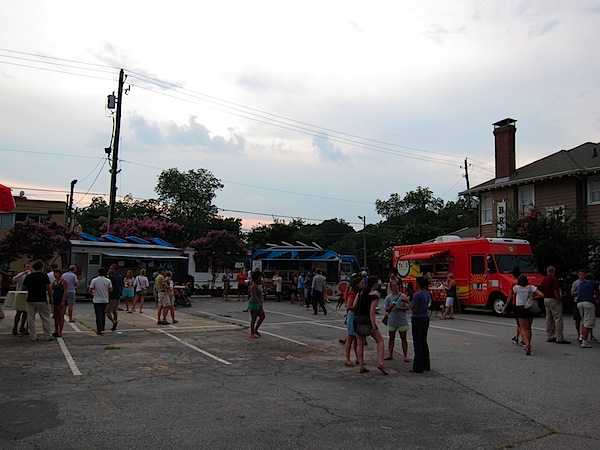 Matt and I ventured over to the weekly food truck gathering in the Virginia Highlands this evening. We tried to resist the mac and cheese, claiming that we could make it at home, but we gave into the temptation when we saw the summer succotash – ziti noodles with fontina and jack cheese covered with peppers, corn, lima beans, and topped with goat cheese. It was great, especially the fresh goat cheese, but we both agreed the portion was small for a $7.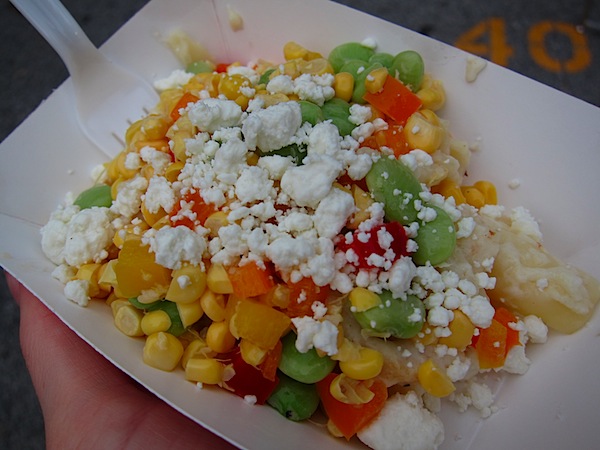 We also tried a bacon and cheddar biscuit, which had great texture, but was not quote as flavorful as I would have expected.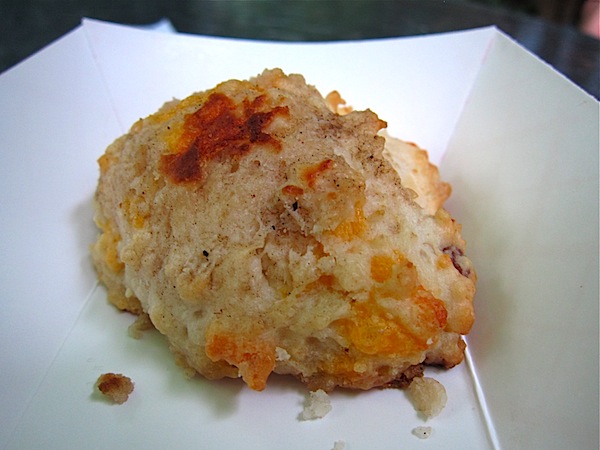 Matt and I also split the Ibiza signature bite: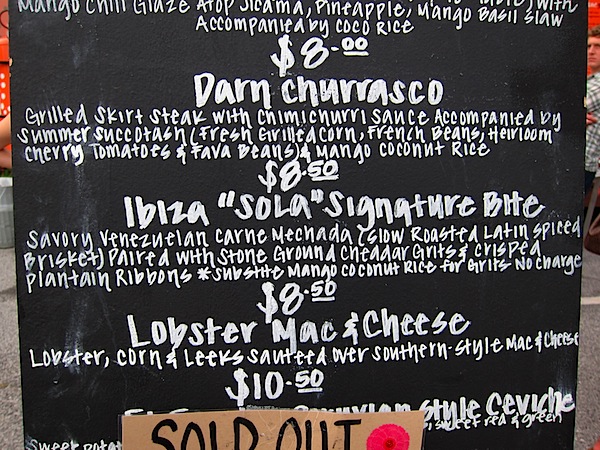 It was fabulous. Especially the mango coconut rice. I just wish there had been more plantains for dipping:)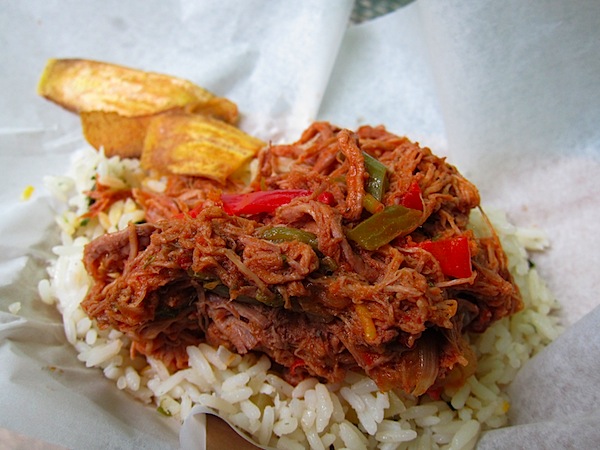 Today was my last day of babysitting! I'm going to miss the little guy because he's so so so cute. Now, I've got 2 weeks of freedom and then the real work begins. The friend I was babysitting for must have known that cake is the way to my heart.
Because she brought me these babies. I was nice enough to share them with Matt:)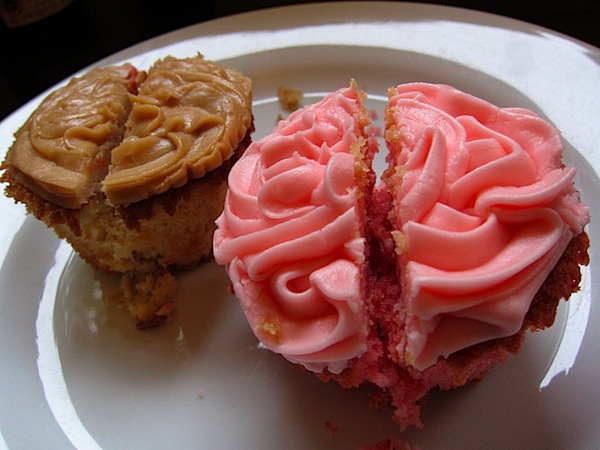 One was strawberry and one was caramel and both were amazing!!!! Perfect ending to a pretty awesome Wednesday.