We are back to: operation clean out the fridge! Matt is traveling for work all next week, so I decided to drive home on Monday. I'm pretty excited. I've missed Durham.
So yeah, meals are about as boring as can be: veggie burger on old cheddar garlic bread, corn, and baked beans. Still tasted pretty good though!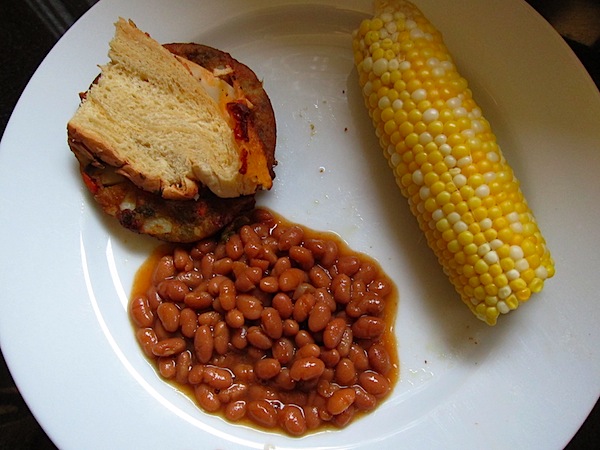 I opened something sweet to go along with this savory dinner: a little peach wine I bought the day we got engaged. Oh my goodness, this was even sweeter than I remember! Made me pucker just to sip it. The triangle area of NC isn't ideal for grapes, so sweet wine is about the only thing around. It was so fun to drink this and think about our engagement though:)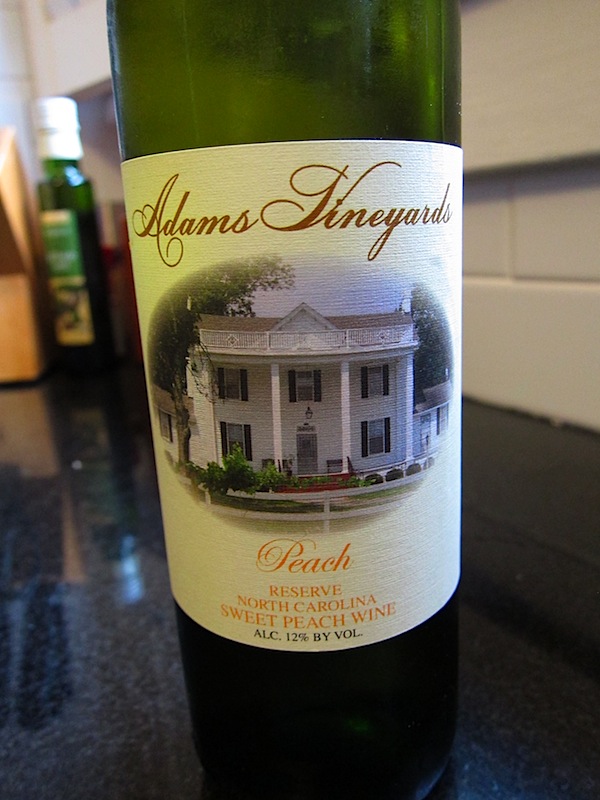 I was surprisingly productive today: gym, honeymoon research, ceremony music and DJ research, dry cleaners, cleaned the apt, and peeked at bridesmaids dresses. I also took advantage of the complimentary chiropractic assessment offered through my gym. The guy did a couple of tests and asked me a bunch of questions, and I'll go back tomorrow to learn if I have any issues. Is it just me or can any symptom be due to problems with the spine? I sure hope it's true – I'd love to get rid of digestion issues and headaches! Anyone else out there see a chiropractor regularly?