I was a little sad leaving Atlanta today, but Matt and I savored our last weekend together:
Saturday, we got lunch at a little restaurant in Midtown and knocked out some work at the coffee shop.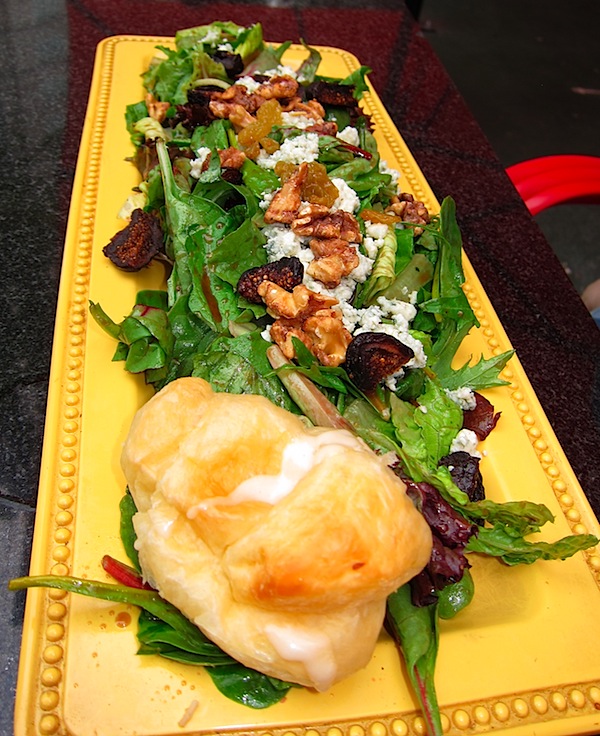 I just love how inexpensive the eats are down there. We shared this giant salad and a pizza for just $12!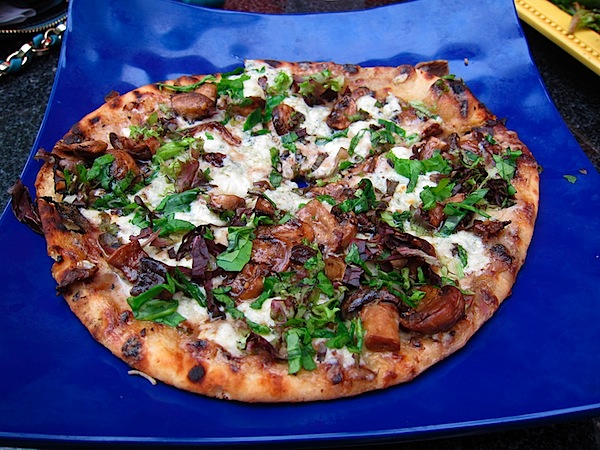 As we were walking around Midtown, we saw a sign for an open house. And since I looove looking at real estate, we checked out some swanky new apartments.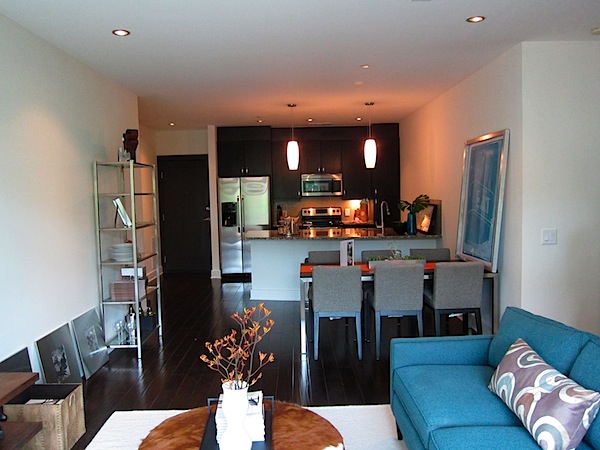 The view was neat! If we end up returning to Atlanta, I sure hope I'm lucky enough to live in a place like this!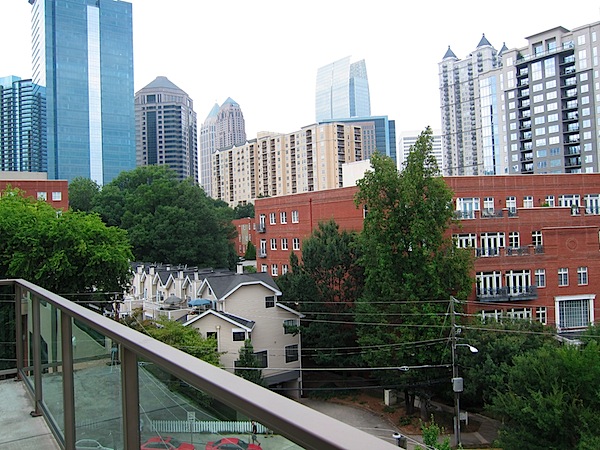 For dinner, we checked out one last restaurant that was one my list: South City Kitchen. As the name suggests, the restaurant serves southern food! I can't get enough. The biscuits and corn bread hit the spot.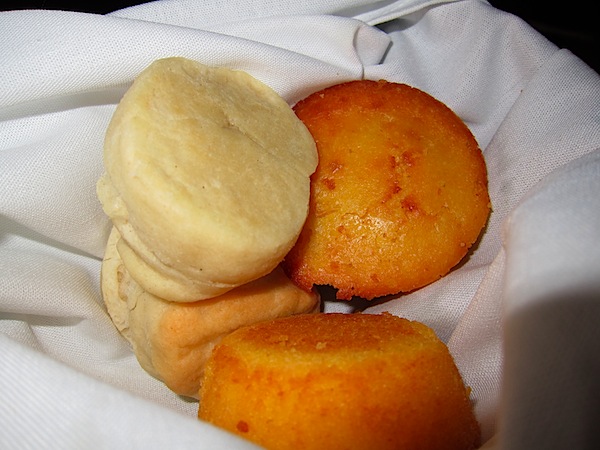 I ordered the Georgia trout with summer succotash, cane syrup, and a dusting of bacon. For once, Matt and I didn't share, and I gobbled this down all by myself:) I don't think there was an entree in all of Atlanta that I didn't enjoy.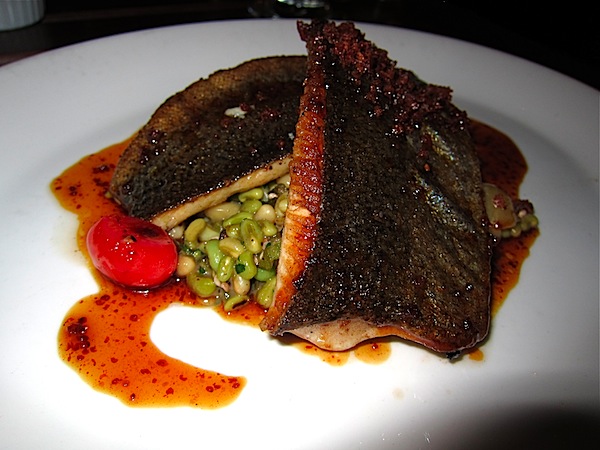 Of course, I tasted Matt's and it may have been better than mine: the shrimp and mussel country captain with okra, roasted andouille, and curried-tomato broth.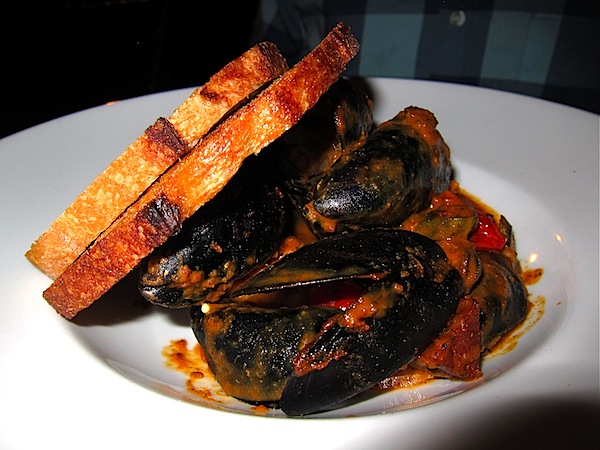 We were so stuffed from dinner, that we resisted the urge to check out any area bars and made it a movie night (we ended up watching the Lady Gaga documentary on Netflix, which was very interesting!)
Sunday, we made one last visit to the awesome spinning class at Urban Body Fitness and got bagels from the tasty little shop around the corner.
I spent all afternoon packing and then we took a break at the Porter Beer Bar around the corner.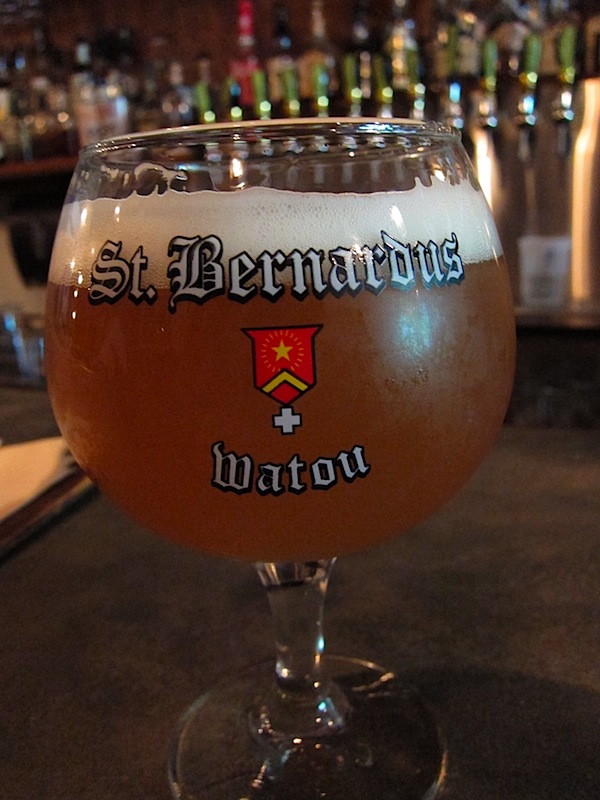 Why, oh why did we not visit this place earlier in the summer? Best selection of beer ever! I had two belgians that I had never tasted before and both were amazing!! The St. Bernardus Tokyo…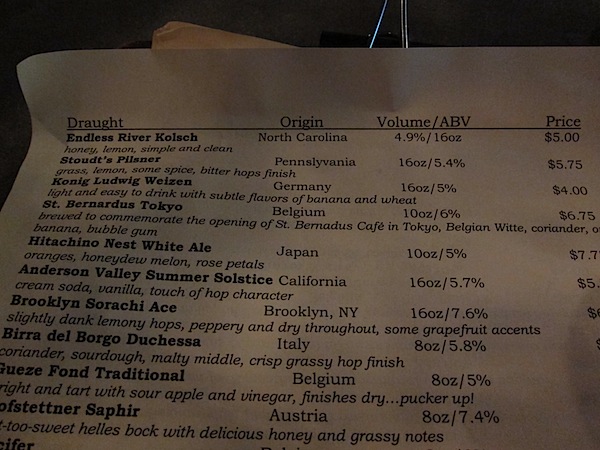 and the Kasteel Bier Rouge, which tasted JUST like cherry coke!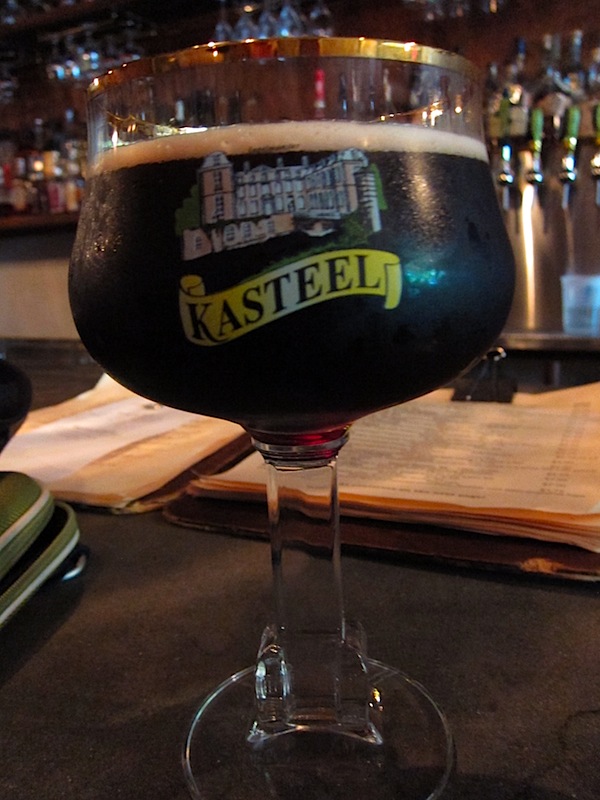 Dinner was planned around a fridge cleanse and ended with one last stop at the yogurt place down the street.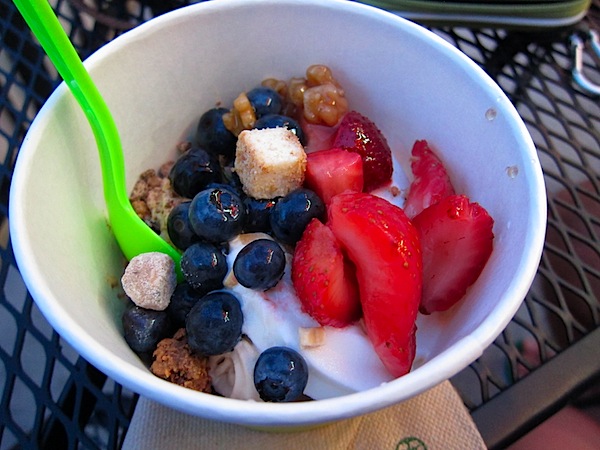 I just arrived back in Durham, and I've never been happier to be in my own space, surrounded by my own belongings! It's been a great summer, but I'm really to resume life in Durham. Two weeks of summer left!