It's so nice to be back! I've been trying to get settled and organized because we're going out of town next week and then I start work. I'm generally resisting the urge to hit some of my favorite spots, but I did go to dinner with my parents at Bull City Burger.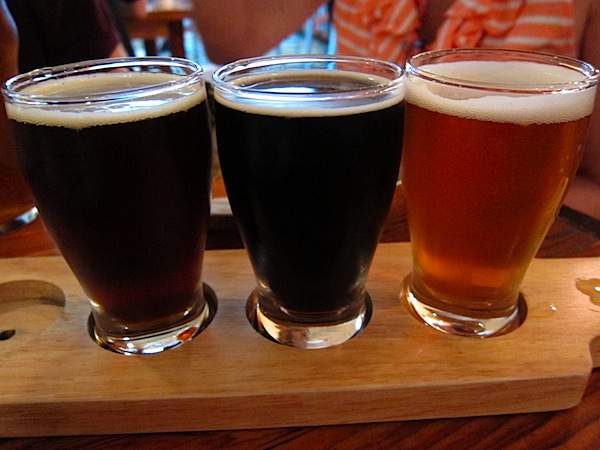 The beers change so frequently, I just can't keep up with them! This was a chocolate stout, a porter, and a summer amber. They were all tasty, but after the high ABV beers on Sunday, they tasted so thin!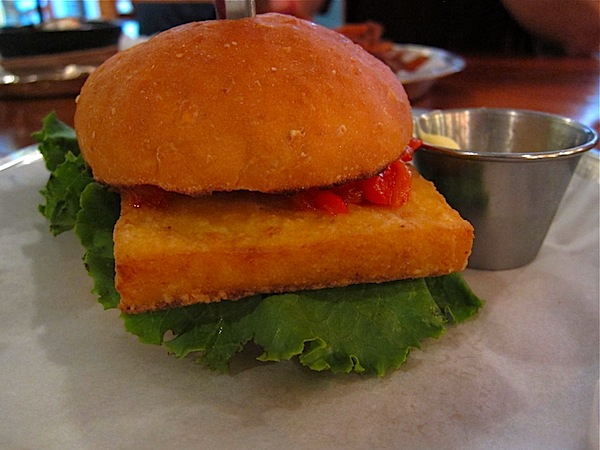 I skipped the burger this time and opted for the fried polenta with roasted red peppers. I loved the texture and the polenta, but wish there had been a bit more to this sandwich. I believe that it was supposed to have squash on it, but I didn't think to ask about it until I had eaten most of it. Oh well. The sweet potato fries made up for it.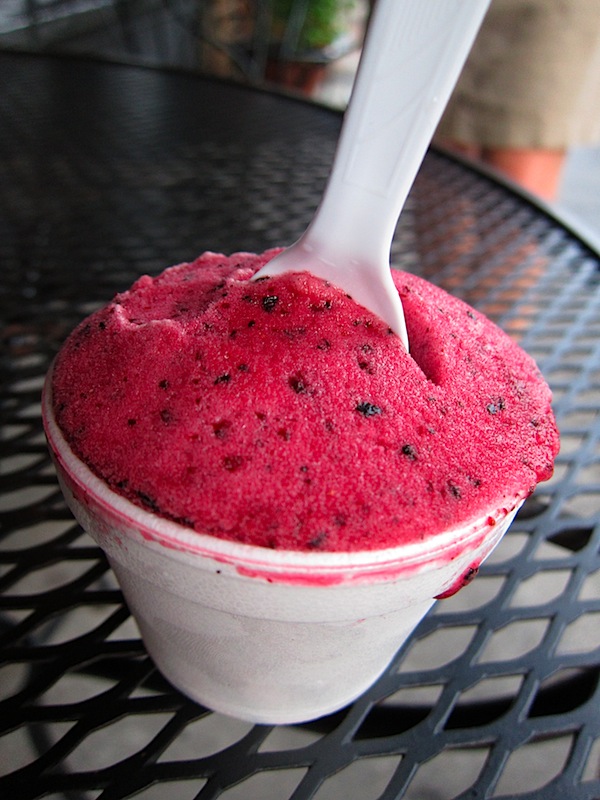 My mom wanted something sweet after dinner, so we went to Francesca's for gelato. I tried to keep it light with a blueberry sorbetto. It was divine – such a nice treat on a muggy night.
Today, I ran a bunch of errands and met with the principal at one of my new schools. I'm starting to get nervous and excited, but mostly just ready for the pay check:)
Night.