Well, we've been eating for 4 days and I've got lots to share with you.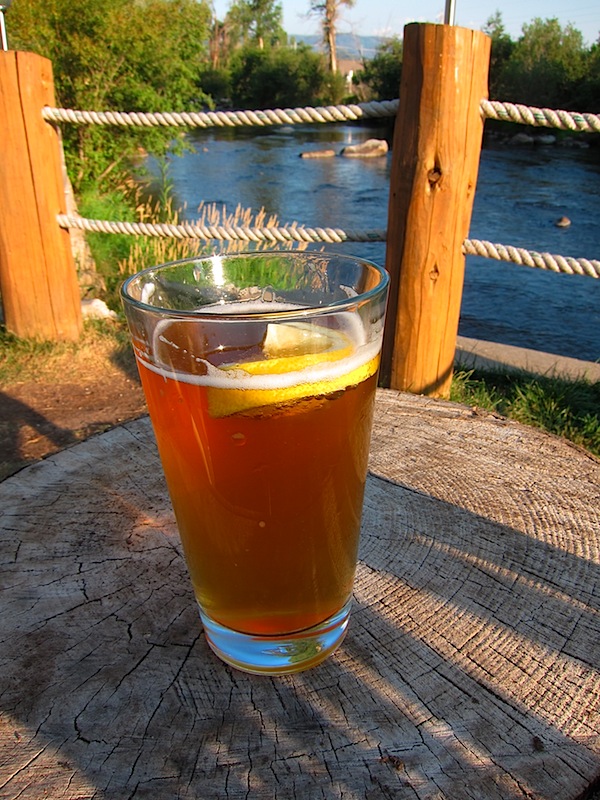 A big draw for us to vacation in Colorado was all the beer! I enjoyed a summer wheat beer from Odell and an amber from the Alaskan Brewing Co., while enjoying great view of the cute Yampa River. Happy hours seem to be big here and you can easily get a pint for $2!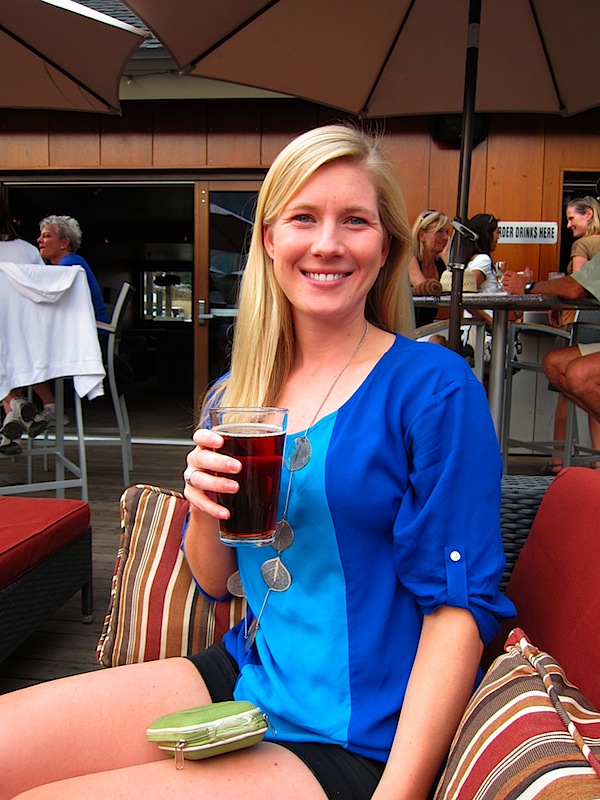 We stayed in a studio room at the Trailhead Lodge, which had a little kitchen, living room, and a nice balcony. Surprisingly, we actually found ourselves so content in our little room that we decided to eat in not one, but two nights! That's so not like me, but I just found staying in to be more relaxing on this trip, especially since we could hit up happy hour and then come home and have a laid back evening.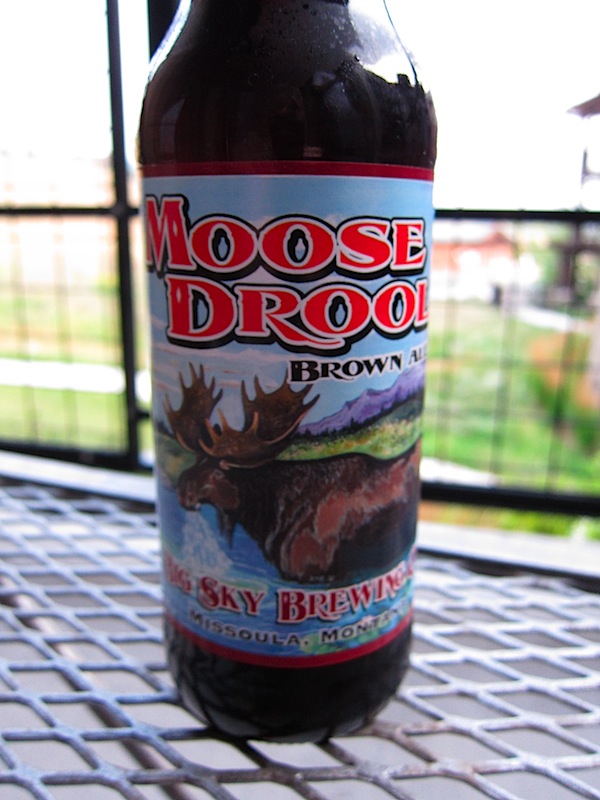 On our first night, we got a six pack of Moose Drool and ordered an amazing pizza that was packed with pineapple, bacon, jalapenos, chicken, ad bbq sauce. It was ridiculous.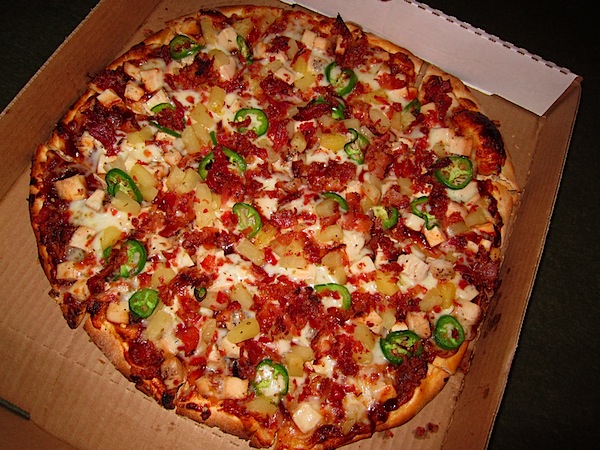 For lunch the next day, we checked out the highly recommended Creekside Cafe and it did not disappoint. I had an enormous falafel wrap and the famous green chile soup.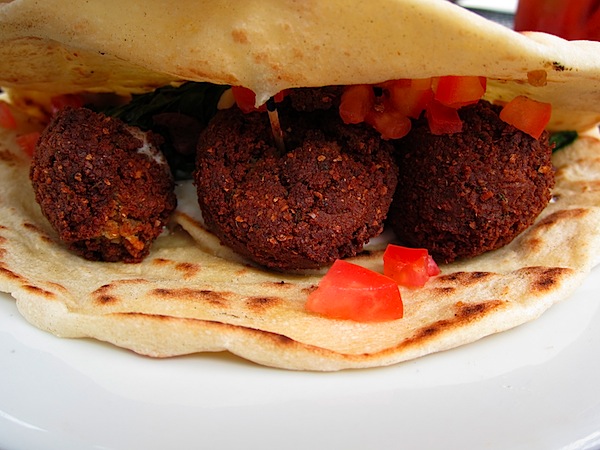 And for dinner, we tried the Mahogany Ridge Brewery – brewpubs can be hit or miss and this one was a big hit. We tried all the beers and enjoyed the amber, rye, cherry ale, and brown the best.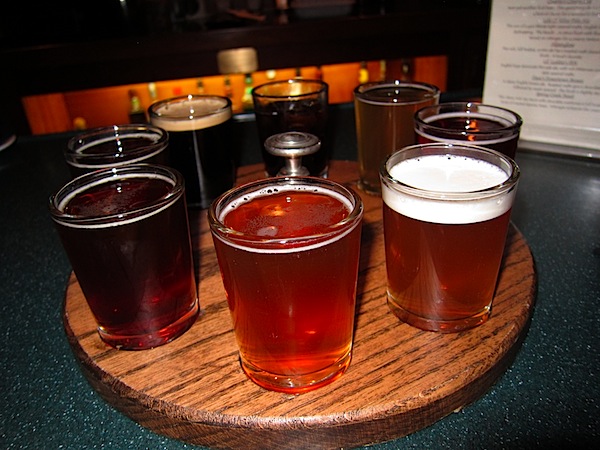 And my tuna with israeli couscous and chimichurri was excellent.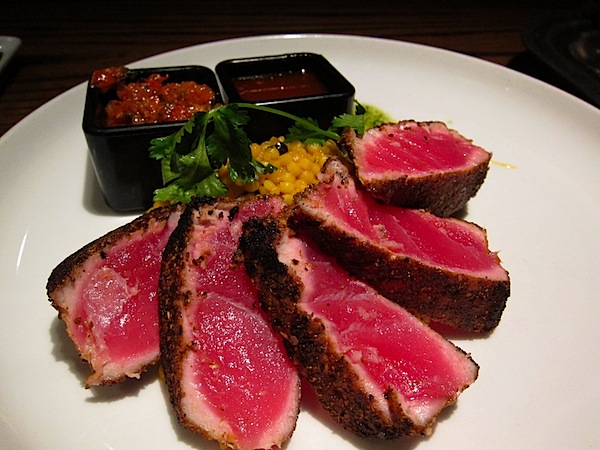 For burger night, we picked up a bottle of wine and sipped it out on our balcony.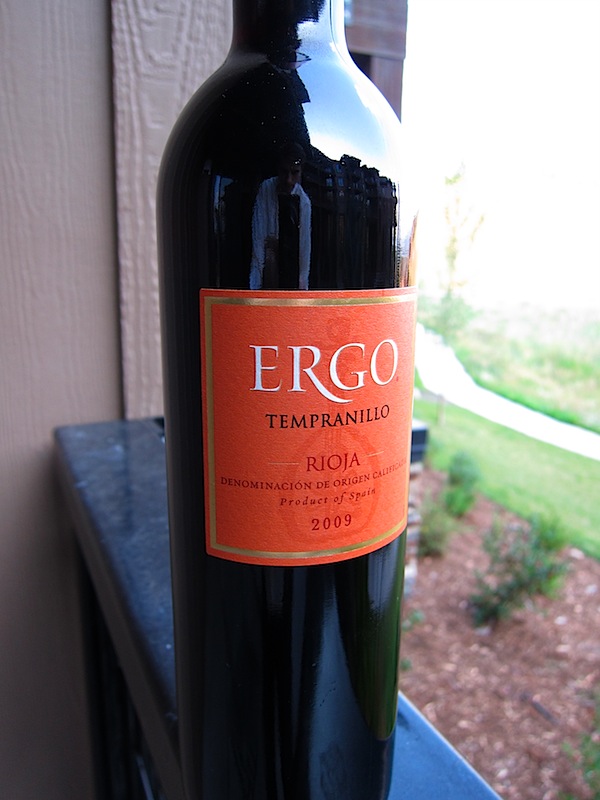 And then we went down to the giant fireplace! Temps were in the 50's at night and the warmth was much needed.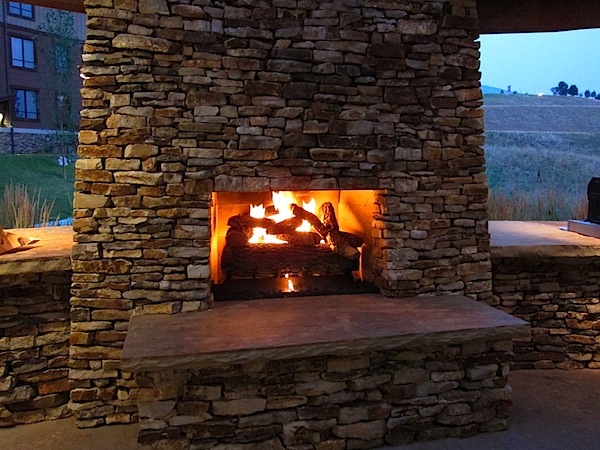 Matt took care of the meat and made great blue cheese burgers.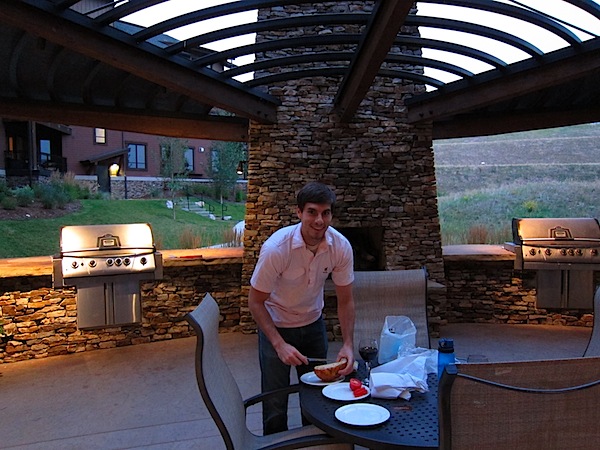 Fudge from the candy store was for dessert!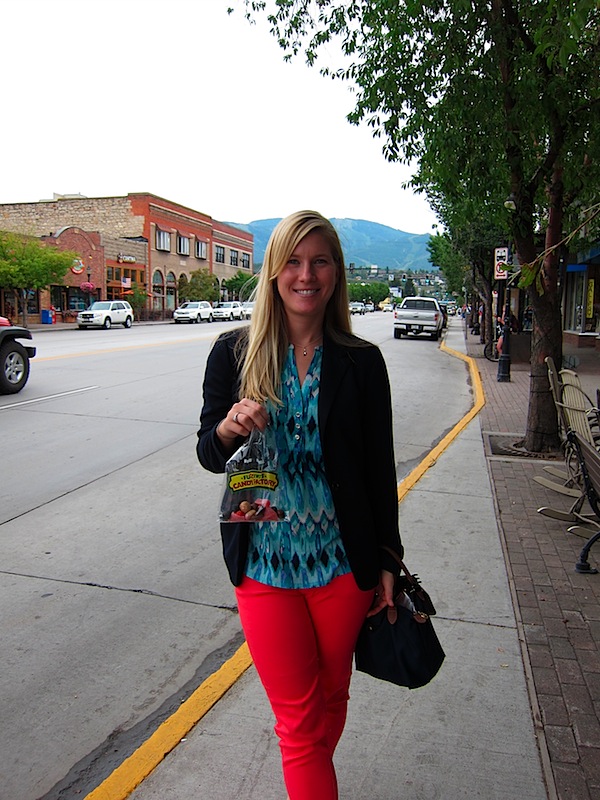 Mmmmm. Peanut butter cup and salted caramel!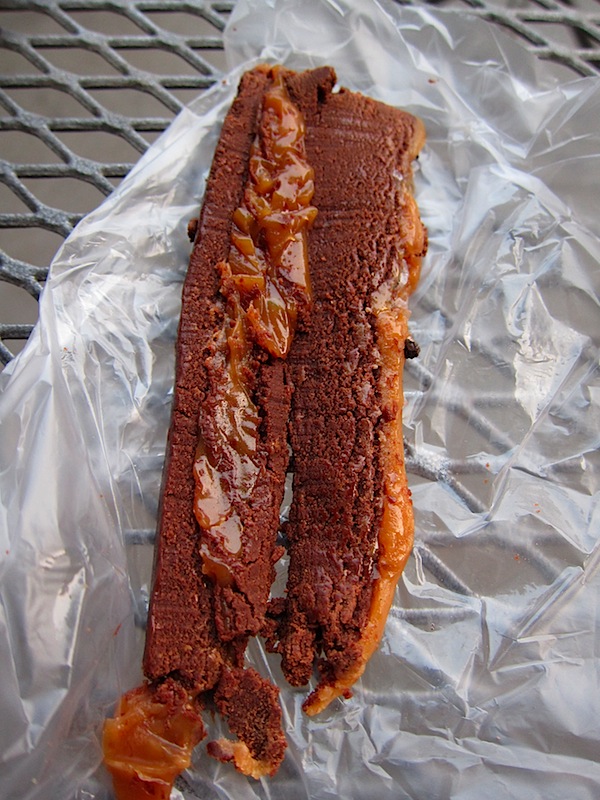 The highlight of our dining experiences in Steamboat was Cafe Diva. I read Trip Advisor reviews when choosing most of the restaurants and found them to be very accurate for Steamboat.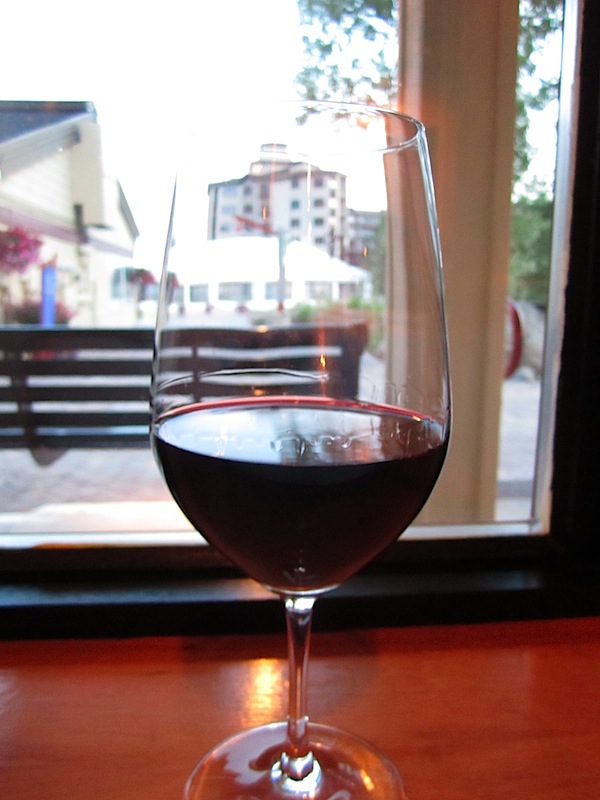 Warm focaccia started the meal, and I even tried one of the green olives!
Matt and I shared the pork belly lettuce wraps with peanut sauce – phenomenal!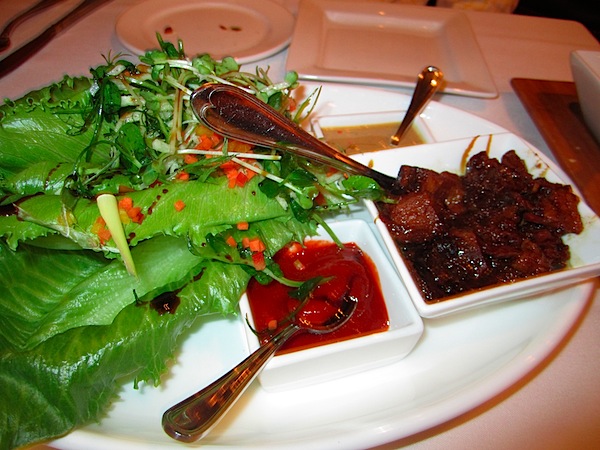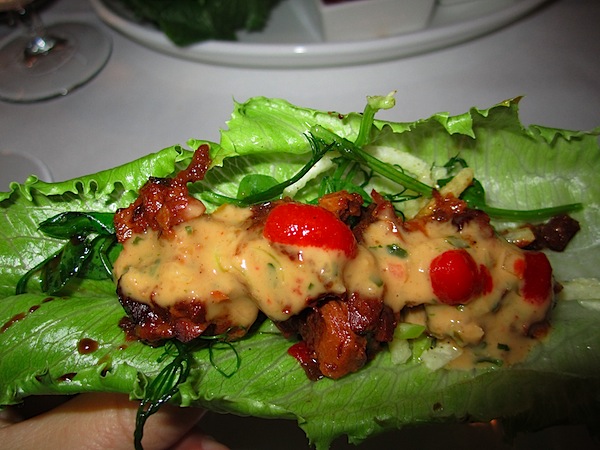 I loved my entree because it was soo unique.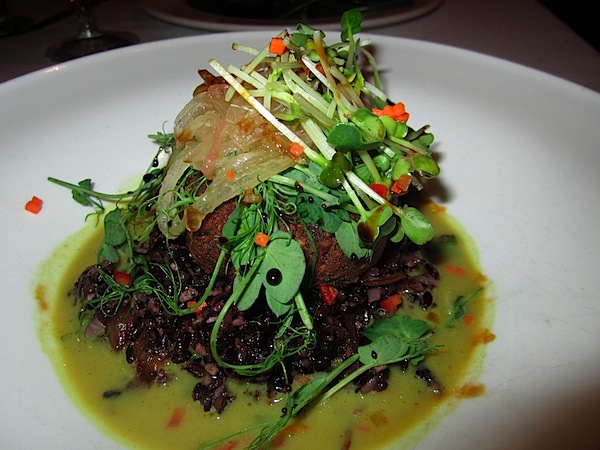 It was a huge Asian sesame and lentil cake in a curry coconut broth with black rice salad and pickled watermelon rind. The whole dish was bursting with flavor and I really loved the texture of the cake with the black rice.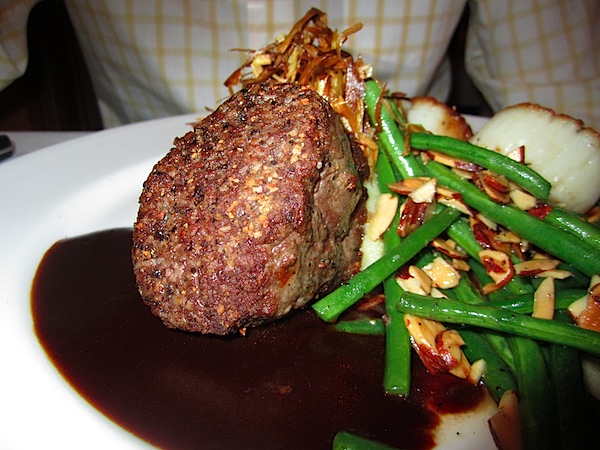 I tried some of Matt's Elk and liked it too!!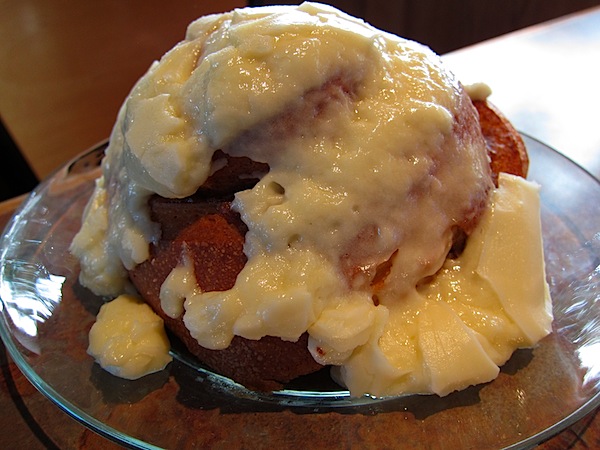 Yesterday was our last day in Steamboat, and I really didn't want to leave without trying the famous giant cinnamon roll. Oh my goodness, it exceeded expectations! The icing was a mix between cream cheese and buttercream, so it was basically like eating cake for breakfast.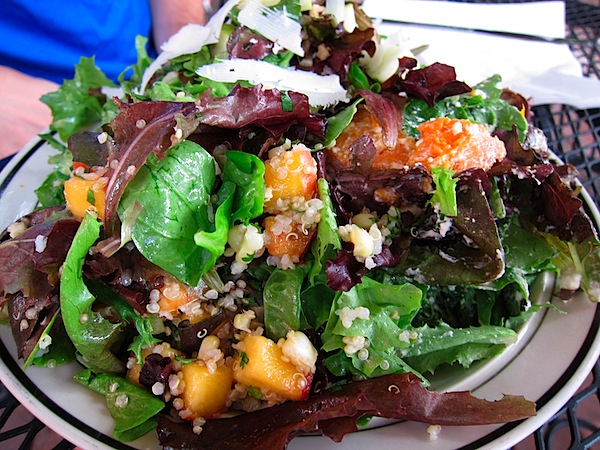 Of course, I balanced the roll with this awesome trifecta salad for lunch – quinoa and peach, sweet potato and ricotta, and farro and apple salads all on one plate! The food in Steamboat was just wonderful, and though I'm sad to leave, I'm pretty excited to check out the Denver food scene. I'll report back.