Dinner with friends – such a simple way to spice up a week night!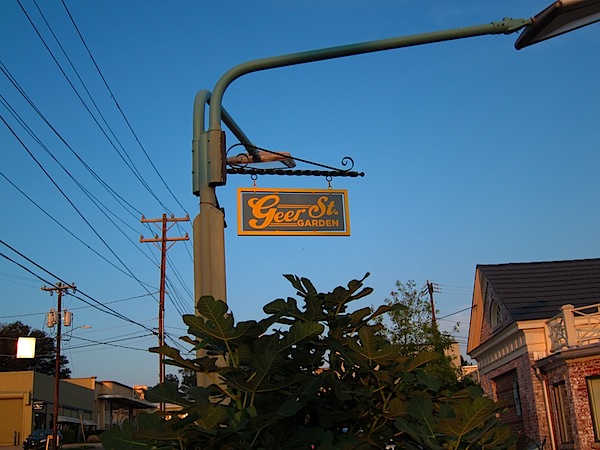 Matt and I met another couple at Geer St. Garden. I'd been here once before with my
sister
and parents in the winter, but today we got to sit in the beer garden! I had one last summer beer before I start thinking about the Octoberfests, brown ales, and pumpkin beers.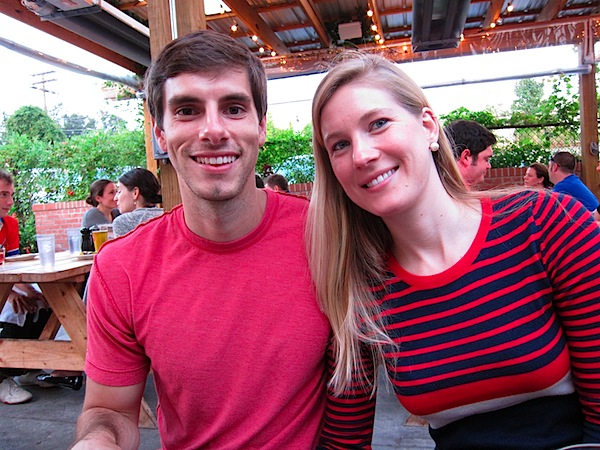 I'd heard wonderful things about the Geer St. burger because they grind the meat in house. Though the burger was definitely decent, it was overshadowed by an sub-par bun:(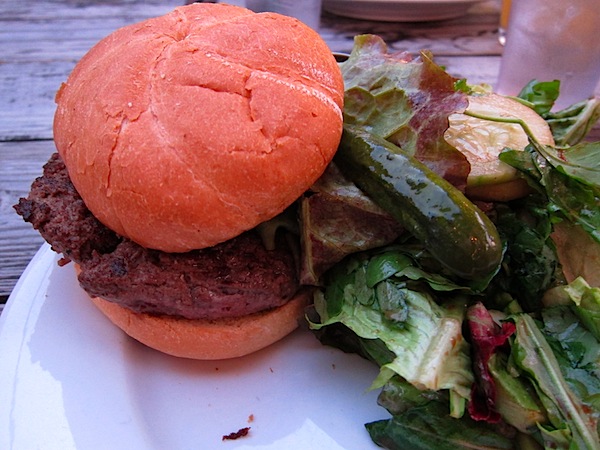 Luckily, I have a fiance that loves splitting meals as much as I do, so I had half of his grilled wahoo with tortilla strips, guacamole, and potatoes!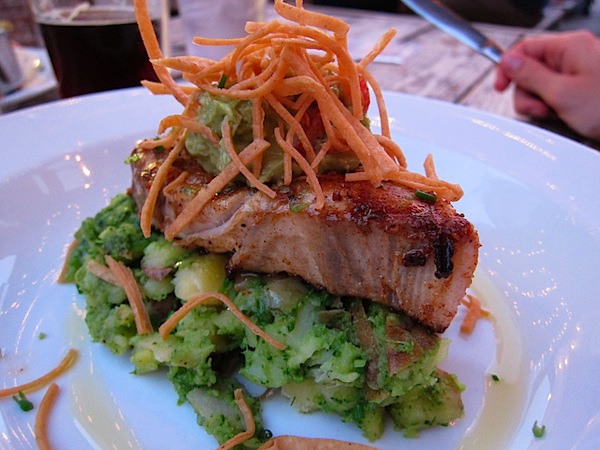 But the best part of dinner was just being with friends:) I have a feeling our last year at Fuqua is going to fly by….one year is such a short amount of time in the big scheme of things.
PS: I did make it up for my 5:45 workout, but I could barely keep my eyes open once I got home from work. That will probably just be a once-a-week thing for me! Still though, it was pretty awesome when I realized I was done by 6:30am.