I'm having a bit of trouble sleeping this week, so I'm gonna make this quick so I can hit the sack:(
—
This evening, I met the fabulous girls from the Triangle blogging group at Videri for a chocolate tasting!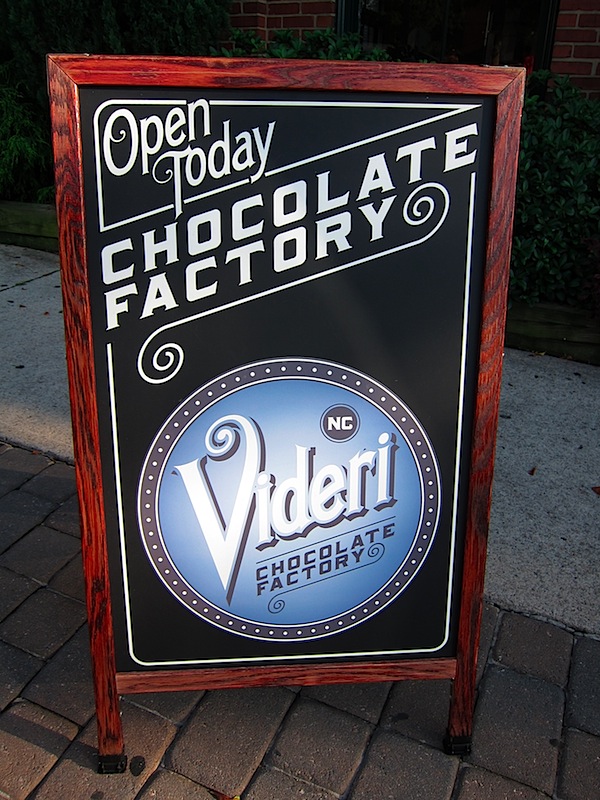 Videri is a small chocolate factory that opened last year. We learned about the entire chocolate making process – who knew it has to age for a month? Also, our tour guide wraps every single bar by herself! Impressive.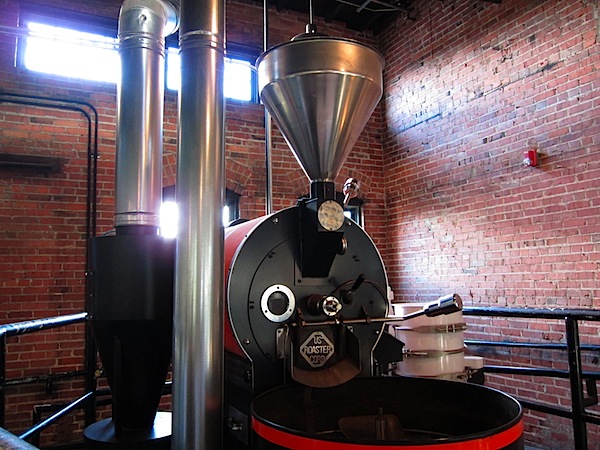 The best part was obviously eating the chocolate. I liked the sea salt and the peppercorn the best.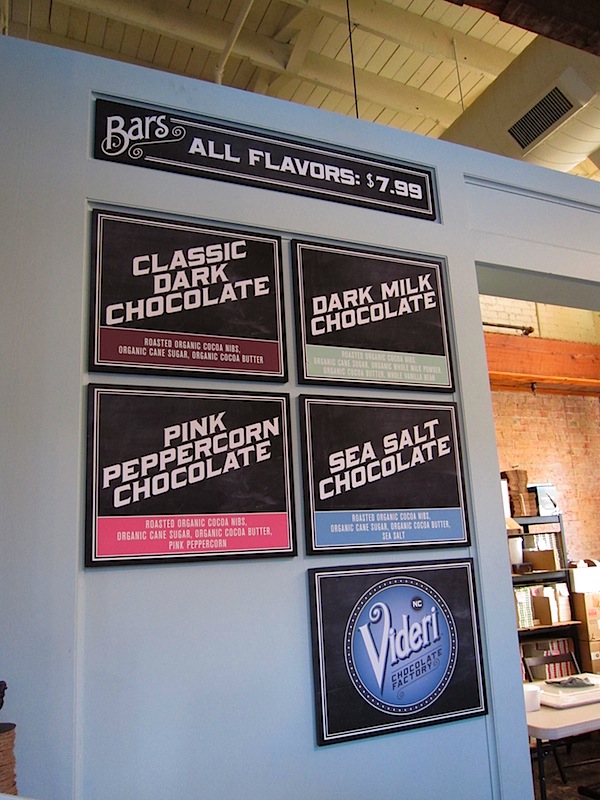 I brought home a sea salt box for Matt and we finished most of it in one sitting. It's funny how I used to like the cheap milk chocolates and now I loove the dark, unique bars.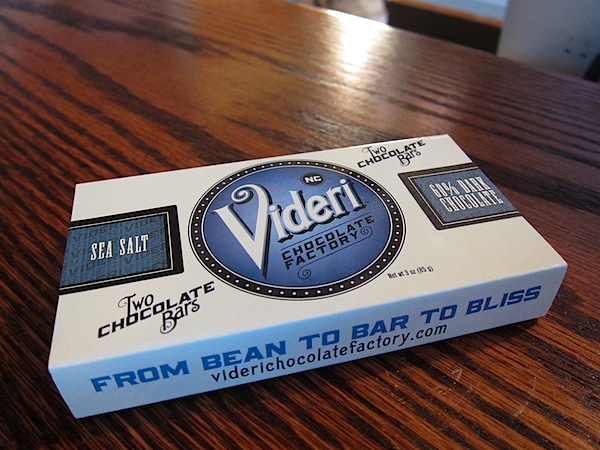 Thanks to Linnie for putting together this neat event – its always fun to meet new people:)