I had another great day in the classroom! It almost gave me the itch to go back to school…and then I remembered that education costs a fortune. And I can't spend a fortune, because I need beer money…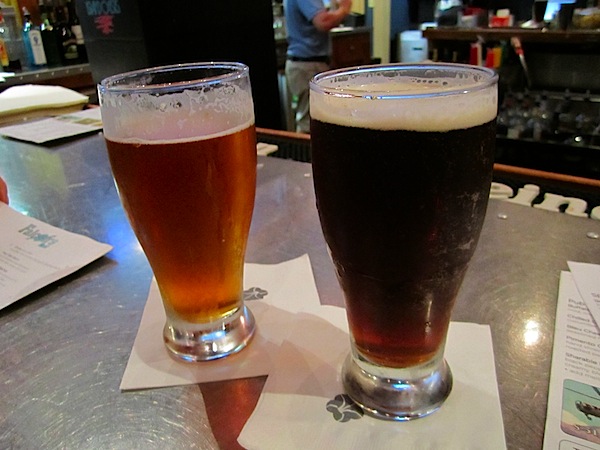 I had planned on going to the Davidson soccer game along with a pre-game gathering in Chapel Hill this evening, but it got rained out. So Matt and I grabbed a beer instead! It was quite exciting because Matt has been so busy on week nights that I rarely see him. I had a Mother Earth Dark Cloud (dunkel lager I think?) It wasn't bursting with flavor, but it was malty and satisfying.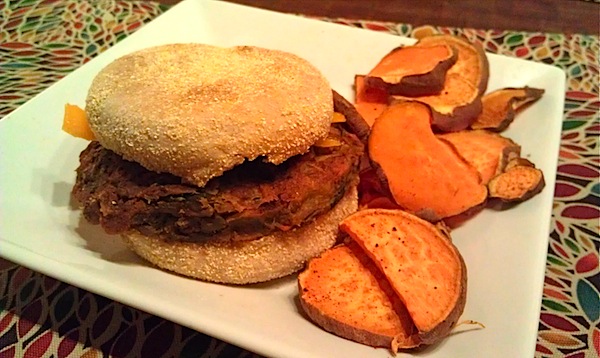 Back at home, I threw together a dinner of burgers and fries. I picked up a pack of
Kath's
beloved No Bull Burgers when I was in Charlottesville, and was excited to try them for dinner. I loved how big and dense they are! Topped with cheddar + sweet potatoes on the side – this meal really hit the spot on a dark rainy evening. I just tackled a bathroom cleaning and jewelry organizing project and I'm gearing up for couch time!
Night.