They are out! Addressing the save-the-dates has been hanging over me for a while. For one, it feels like the first big step in making the wedding official, so I was nervous to put them in the mail! And two, I really couldn't send them out until my wedding website was all ready to go. I didn't feel comfortable revealing a website that wasn't complete because I anticipated that many guests would never go to the site again after the initial visit. I used Wedding Window for the site, and I'm pretty happy with how it turned out. I just wanted something simple, but with lots of page and color customization options. The basic site is free on Wedding Window, but I chose the $59 upgrade simply so I could customize.
But on the the save-the-dates!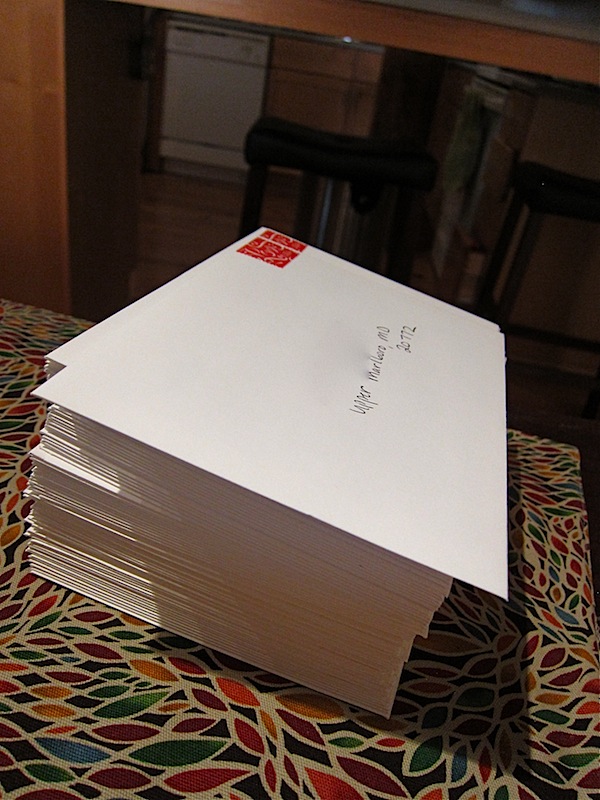 I used Minted.com, and although I was frustrated that I couldn't see a printed proof (only an online version) before buying, they looked exactly the same online as they did in print. I wanted something simple and classy but with a hint of fun. And since I couldn't choose between the templates with pictures of the couple and the cleaner look of the ones without, I chose a teeny picture as a compromise.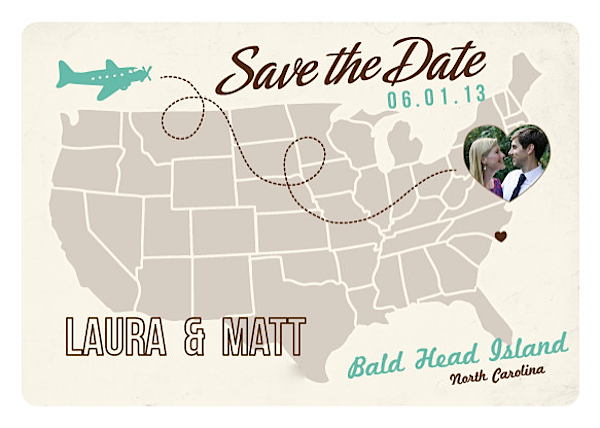 [The picture obviously has more clarity on the printed version and the color is more of a creamy linen than white. The smudge near Texas is where I removed our website URL:)]
So now it's official – I wish you all could come!