Friday came quickly this week, thanks to my professional development days on Monday and Tuesday. I'm so excited for a fall weekend at home – no real plans on the agenda!
I didn't get around to posting last night, because I was out to dinner until 11! I'm extra sleepy today, but it was worth it. The company Matt worked for over the summer was on campus and the recruiting team organized a dinner. It's so nice that they include significant others. I mean, after all, we do influence decisions so they might as well impress us too:) But really, I do enjoy these events because I meet such interesting people and the conversation is always engaging.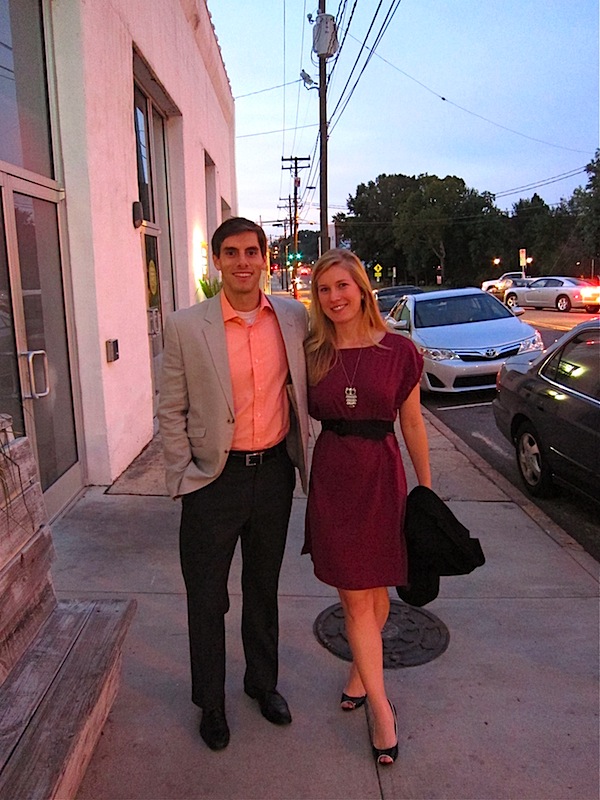 Last night's event was held at Piedmont, a farm-to-table restaurant here in Durham. Matt and I had dined there during last year's restaurant week. The food was ok, but we weren't blown away. Last night's experience was much better! They had an awesome cheese display out when we arrived – little pieces of bread with cheese and different pairings: jam, sausage, fruit, mustard. I snacked, but we didn't actually get to our entrees until 9pm. I think I just got too hungry because a bad headache set in around 8. The Malbec was delicious, but I had to switch to water:(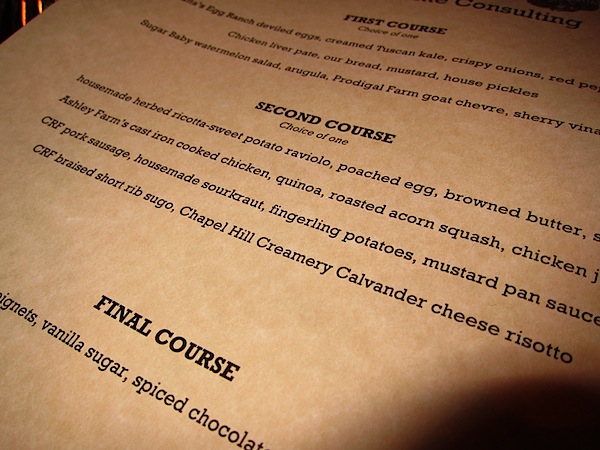 I chose a feta, arugula, and watermelon salad as my first course.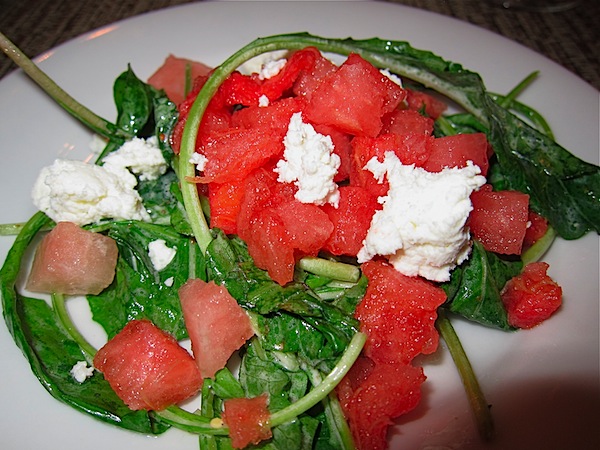 I've always heard this is a great combination, but haven't actually tried it. It was delicious – light and summery, but I think I was more in a fall foods mood. Good thing my entree satisfied that craving. I ordered the herbed ricotta – sweet potato raviolo with egg and a brown butter sauce. I questioned the o on the end of raviolo, and wondered how it was different than ravioli. Well, I guess the o makes ravioli singular, because this was a single, hefty ravioli.
The warm sweet potato in the middle was just perfect and the egg was actually inside! I enjoyed dipping the focaccia bread in the brown butter too. Yall know Matt and I always share though, so after half of this guy, I switched to the short ribs with Chapel Hill Creamery cheese risotto: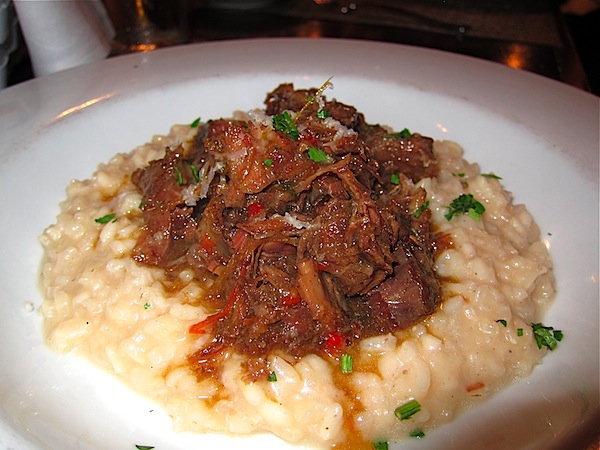 Also very autumn-y, this dish was fantastic! I've never met a risotto I didn't like. The juices from the tender short ribs permeated the risotto and created a nice favor when paired with the creamy cheese.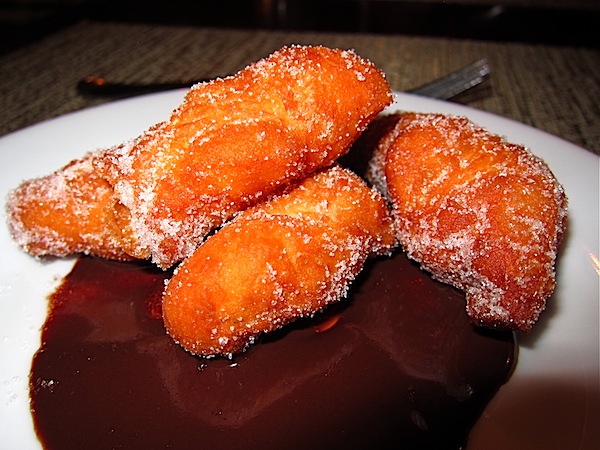 I was both excited and disappointed to see beignets as the dessert option. Excited because I had them last time and knew they were fabulous, but disappointed because I wanted to try something new (and because I just had beignets last week). They were delicious though, and despite my plans to only eat 2 of the 4, I cleaned my plate:)
Thanks to Matt's company and Piedmont for a tasty evening.
Because of my headache and the late night, it was a long and slow day at work. Tonight, I'm hoping to take it easy and will probably crash after saying hello to friends at Fuqua Friday (the weekly happy hour hosted by Matt's program at Duke).
Happy Weekend!