Am I just consuming a lot of food or is my life being consumed by food!! More delicious tastes at happy hour this evening, starting with a Malbec (is that all I order these days?).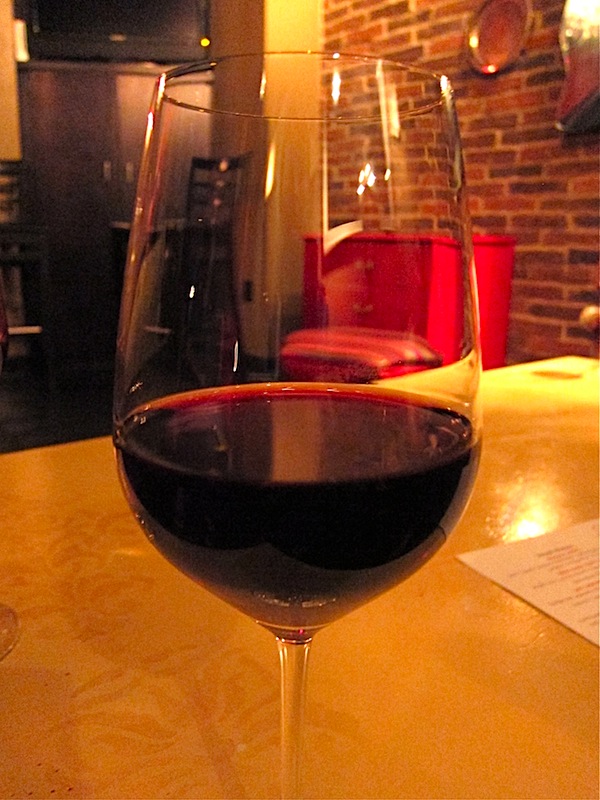 When there's only Six Plates, you've got to try them all, right?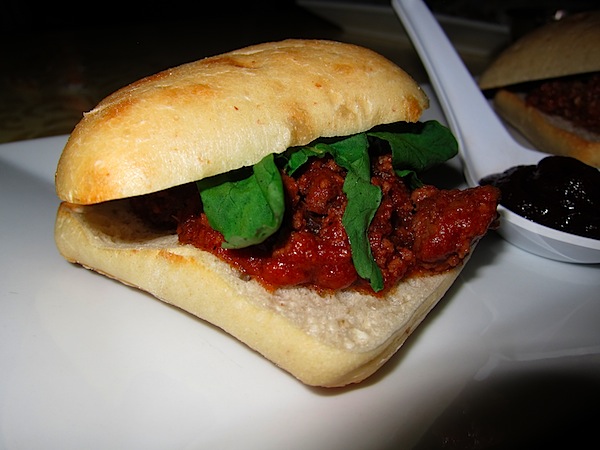 Lamby joes – good, but sloppy:)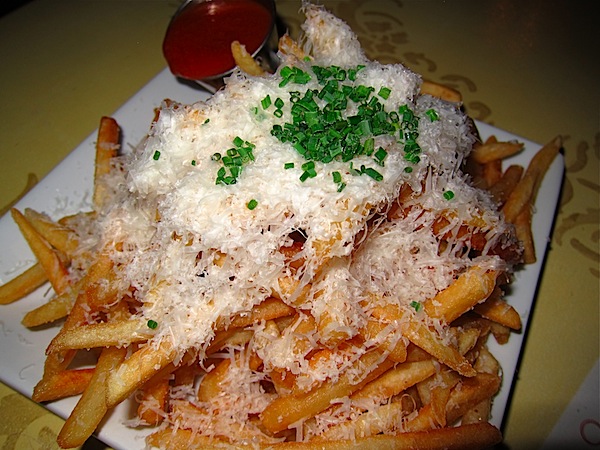 Truffle fries (aka McDonald's fries with fancy flavors). This is the only thing I don't LOVE at Six Plates.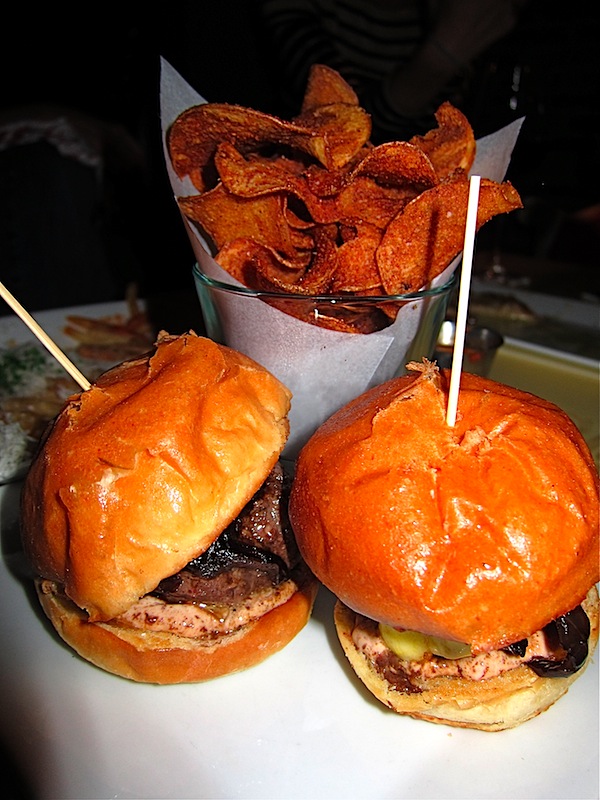 Farmhand foods beef sliders with chapel hill creamery mozzarella and roasted pepper­-kalamata aioli (the best thing!!)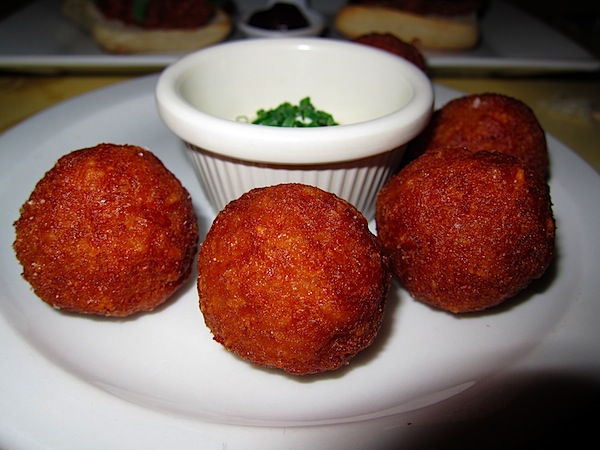 Sweet potato arancini with smoked gouda. Let's be real – I like anything that's fried into a ball.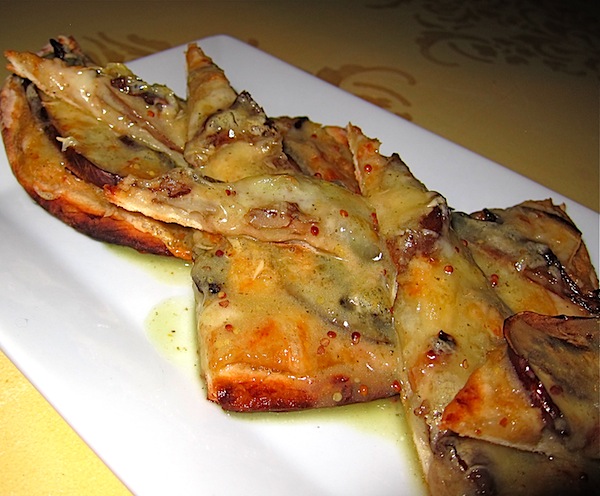 Flatbread with corn-ancho pepper puree, eggplant , oyster mushroom, gruyere, thyme-mustard vinaigrette. Greasy and good, especially the vinaigrette!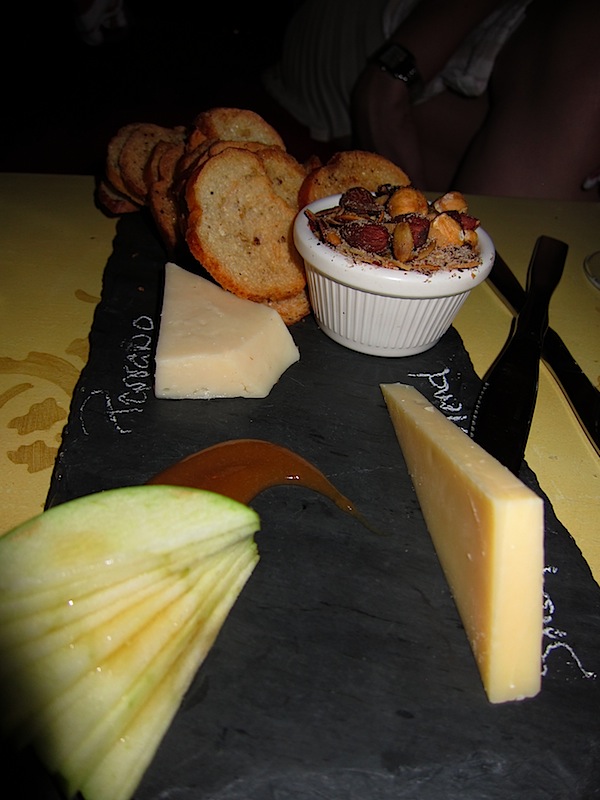 Cheese plate with sliced apple, fruit compote, and mixed nuts. Cheese + wine = enough said.
Night.